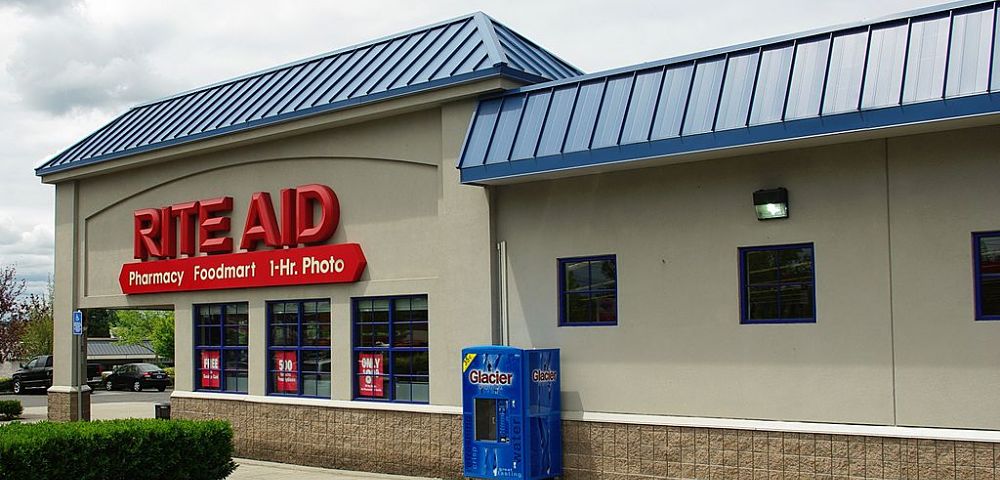 Rite Aid (RAD) is our "Stock of the Year" because they have excellent fundamentals, a huge influx of cash from the sale to Walgreens, and fewer stores which will make it much easier to restructure, notes Bill Mathews, editor of The Cheap Investor.
The company is one of the nation's leading drugstore chains that currently operates more than 4,500 stores in 31 states and the District of Columbia. For six months, 2017 Rite Aid had revenue of $15.5 billion and net income of $95 million or $0.09 a share.
On October 27, 2016, Walgreens (WBA) announced it was buying Rite Aid for $9.4 billion. However, it became obvious that the FTC was not going to allow the #1 and #3 drug store chains to merge, so they came up with an agreement where Walgreens would acquire Rite Aid's stores on the East Coast.
On September 19, 2017, the companies secured regulatory clearance for that asset purchase. The agreement calls for WBA to purchase 1,932 stores, three distribution centers and related inventory from Rite Aid for an all-cash purchase price of $4.375 billion on a cash-free, debt-free basis.
Rite Aid also has the option to purchase generic drugs that are sourced through an affiliate of Walgreens at a cost substantially equivalent to Walgreens for a period of ten years. The transaction has been approved by the boards of directors of both Rite Aid and Walgreens.
Rite Aid and Walgreens expect to transfer ownership of the stores in phases beginning in October 2017, with the goal of completing the transfer of all stores in spring 2018.
Immediately following the completion of the transaction, Rite Aid will continue to operate approximately 2,600 stores and six distribution centers as well as EnvisionRx, its pharmacy benefit manager, RediClinic and Health Dialog.
Some of our huge winners in the past have been well known retail companies that have fallen on hard times. We believe Rite Aid will be another. Currently, 402 institutions own 52% of Rite Aid's stock, and their six top institutions bought 42 million more shares than they sold for the latest quarter.
With a market cap of $2 billion, Rite Aid is in better shape today than a year ago, when Walgreens wanted to buy the company for $9.4 billion. We think Wall Street will finally discover Rite Aid when its stock price is significantly higher than its current attractive price.

Bill Mathews is editor and founder of The Cheap Investor.

Subscribe to Bill Mathews' The Cheap Investor here…

About MoneyShow.com: Founded in 1981, MoneyShow is a privately held financial media company headquartered in Sarasota, Florida. As a global network of investing and trading education, MoneyShow presents an extensive agenda of live and online events that attract over 75,000 investors, traders and financial advisors around the world.