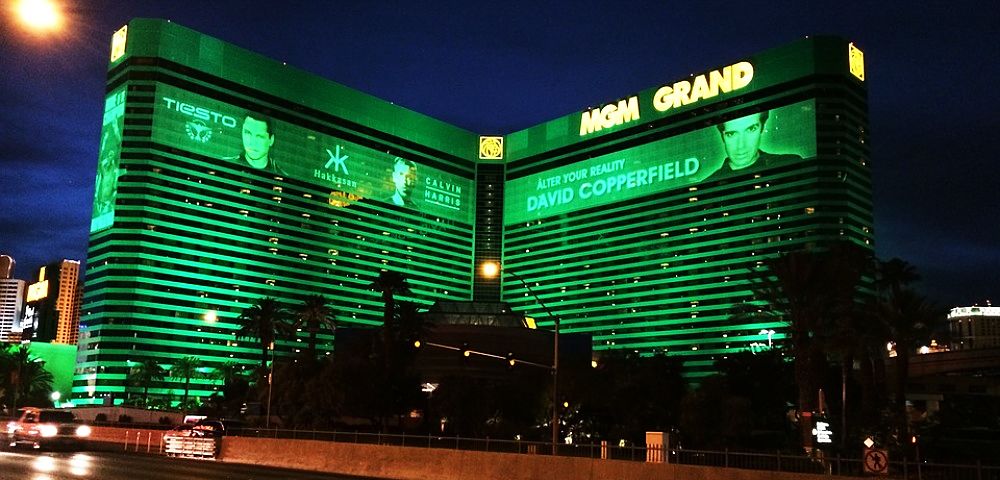 In April 2016, hotel and gaming company MGM Resorts International (MGM) spun-off about two-thirds of its hotel properties into a new real estate investment trust (REIT) IPO, says Tim Plaehn, editor of The Dividend Hunter.
MGM structured the new company, called MGM Growth Properties LLC (MGP), to have a high level of cash flow safety to pay the planned dividend and with the potential for future growth.
At the IPO, MGM Growth Properties received seven properties on the Las Vegas Strip: Mandalay Bay, The Mirage, Monte Carlo, New York-New York, Luxor, Excalibur and The Park, a dining and entertainment complex located between New York-New York and Monte Carlo which opened in April 2016.
The Las Vegas properties represent about 24% of total rooms on the Strip and approximately 35% of the privately-owned convention and meeting spaces on the Strip. The properties feature over 100 retail outlets, over 200 food and beverage outlets, and approximately 20 entertainment venues.
Outside of Nevada, at the IPO the REIT owned the MGM Grand in Detroit, the Gold Strike in Tunica, Mississippi and the Beau Rivage in Biloxi, Mississippi.
All properties are being leased by subsidiaries of MGM under a single, triple-net Master Lease, which requires the tenant MGM subsidiary to pay substantially all costs associated with each property, including real estate taxes, insurance, utilities and routine maintenance.
In September 2017, the company announced the acquisition of MGM National Harbor's real estate for $1.19 billion. The purchase adds $95 million in rent added to the Master Lease with MGM Resorts.
MGP's rental income is now projected to be $757 million in 2018, up 38% from the amount at the time of the IPO.
Download MoneyShow's 35th Annual Top Picks Report: The 100 Best Stocks for 2018
Prior to this most recent acquisition, the MGP dividend has been increased twice, and is now up 10% from the dividend projected in the IPO prospectus. It looks like investors already have a built-in dividend increase or two for 2018. More importantly, the acquisition confirms that MGM is committed to using the REIT as a growth vehicle.
With the combination of the master lease and the early move into acquisitions to generate growth, I am confident that MGM Growth Properties, my top conservative idea for 2018, will be an attractive growing income producer. MGP recently yielded 5.45%.

Tim Plaehn is editor of The Dividend Hunter.

Subscribe to The Dividend Hunter here…

About MoneyShow.com: Founded in 1981, MoneyShow is a privately held financial media company headquartered in Sarasota, Florida. As a global network of investing and trading education, MoneyShow presents an extensive agenda of live and online events that attract over 75,000 investors, traders and financial advisors around the world.