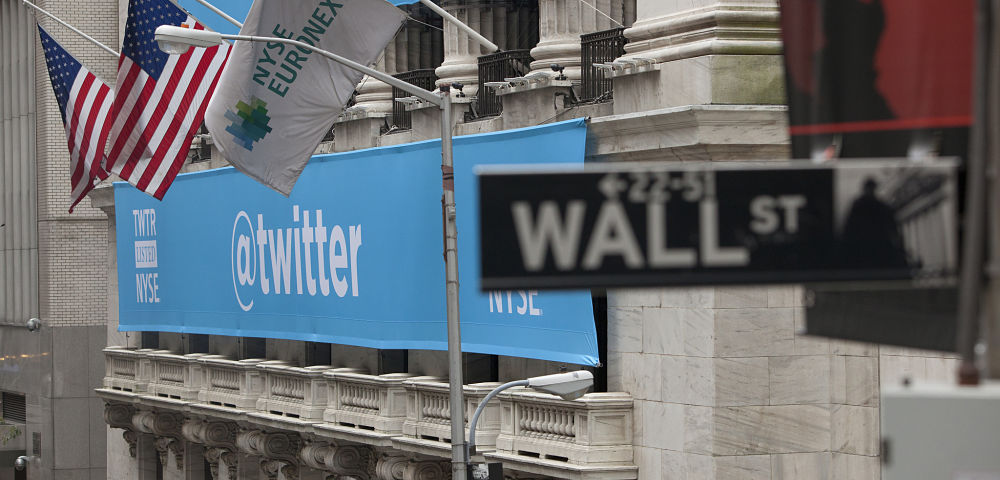 Image via Anthony Quintano/Flickr CC
Microblogging site Twitter (TWTR) completed a major restructuring in 2017, and the results so far appear to be promising, says Elizabeth Harrow, editor at Schaeffer Research.
Critics of the Tech 2.0 name have always said that the inability to monetize its massive user base is Twitter's biggest issue, but management appears to be figuring that out.
The company recently said advertisers have shown significant interest in its live streams (a content area that's rapidly expanding) and Twitter has partnered with high-profile media players like Bloomberg and Buzzfeed to create premium video offerings.
The heightened focus on delivering unique content, coupled with the introduction of longer, 280-character tweets, has resulted in higher engagement, according to user stats.
And it's worth pointing out that the newly streamlined Twitter — with no direct competitors in the social media space — remains an attractive potential takeover target for any number of larger rivals.
At least one big brokerage firm is buying the bullish prospects for TWTR. In a mid-December note, J.P. Morgan's Doug Anmuth upgraded the shares to "overweight," and predicted a return to revenue growth in 2018.
Download MoneyShow's 35th Annual Top Picks Report: The 100 Best Stocks for 2018
By and large, though, brokerage firms are giving Twitter a wide berth. Out of 37 analysts tracking the stock, 32 have deemed TWTR a Hold or Sell (including one Strong Sell).
While these bearishly skewed ratings seem appropriately configured to the security's lengthy period of underperformance on the charts, most brokerage firms have been so far slow to react to the stock's technical turnaround.
Heading into 2018, additional upgrades could drive fresh waves of buying pressure.
Traders looking to capitalize on a continued rebound in Twitter, while minimizing their capital at risk (and maximizing leverage), should consider betting bullishly on the stock via the purchase of call options.

Elizabeth Harrow is editor at Schaeffer Research.

Subscribe to Schaeffer Research here…

About MoneyShow.com: Founded in 1981, MoneyShow is a privately held financial media company headquartered in Sarasota, Florida. As a global network of investing and trading education, MoneyShow presents an extensive agenda of live and online events that attract over 75,000 investors, traders and financial advisors around the world.