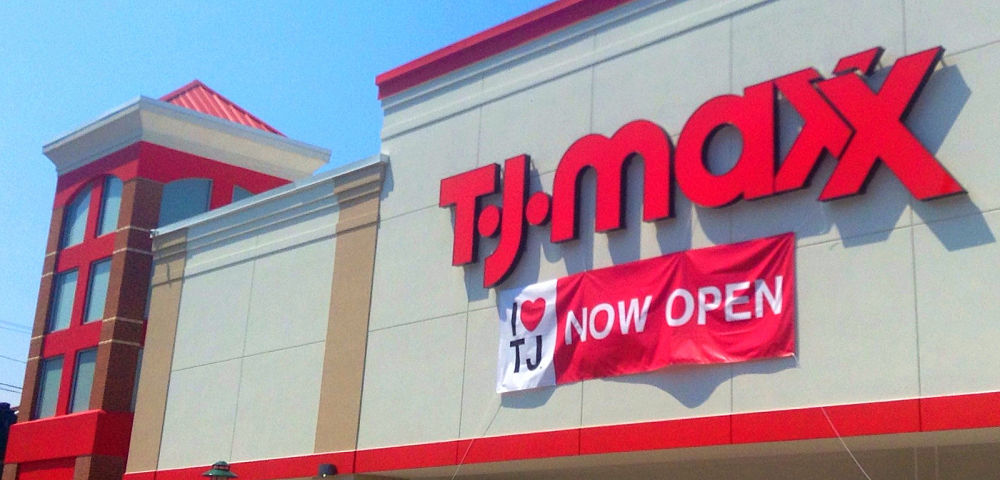 Image via Mike Mozart/Flickr CC
Celebrating 40 years in business, The TJX Companies (TJX) — my top conservative pick for 2018 — posted record financial results in fiscal 2017 with sales topping $33 billion, suggests Ingrid Hendershot, value-oriented money manager and editor of Hendershot Investments.
T.J. Maxx began operations with just two stores in Worchester, MA. In 1990, TJX acquired a five-store chain called Winners, which has grown into a winner by becoming Canada's leading off-price retailer. In 1992, HomeGoods was introduced to expand TJX's presence in the booming home fashions market.
Similarly named T.K. Maxx was launched in 1994 and introduced the off-price concept to the United Kingdom. In 1995, TJX acquired Marshalls, which doubled the company's size. The newest store divisions include HomeSense, Sierra Trading Post and Trade Secrets.
TJX delivers a rapidly changing assortment of quality, brand name merchandise at prices that are 20%-60% less than department and specialty store regular prices. TJX can offer these savings as a result of their opportunistic buying strategies.
As the largest off-price retailer, TJX has tremendous buying power and solid relationships with more than 18,000 merchandise vendors in 100 countries around the world. This retail recipe engenders strong brand loyalty from global consumers of all ages.
Comparable store sales have increased each year for 21 consecutive years. Same-store sales have risen each year over the last four decades with the exception of only one year, a truly remarkable retail achievement.
As part of its disciplined capital allocation policy, TJX announced a 20% increase in its dividend for fiscal 2018, marking the 21st consecutive year of dividend increases. Over this time period, the dividend has grown at a 23% compound annual rate.
Download MoneyShow's 35th Annual Top Picks Report: The 100 Best Stocks for 2018
In addition, management plans to repurchase approximately $1.5 billion to $1.8 billion of its stock during fiscal 2018 and still end the year with $3.3 billion in cash and investments, reflecting the company's strong cash flow generation and financial flexibility.
Management's outlook for fiscal 2018 is for total revenues to increase 6% to 7% to $35.2 billion to $35.6 billion, with 1% to 2% comparable store sales growth. The company expects EPS to be up 13%-14% in the range of $3.91 to $3.93 in fiscal 2018, which includes an $.11 per share benefit from a 53rd week in 2018.
Long-term investors shopping for a bargain should consider The TJX Companies, a well-managed high-quality business with strong brand loyalty, outstanding cash flows, steadily growing dividends and substantial share repurchases. Buy.

Ingrid Hendershot is founder and president of Hendershot Investments.

Subscribe to Hendershot Investments here…
About MoneyShow.com: Founded in 1981, MoneyShow is a privately held financial media company headquartered in Sarasota, Florida. As a global network of investing and trading education, MoneyShow presents an extensive agenda of live and online events that attract over 75,000 investors, traders and financial advisors around the world.