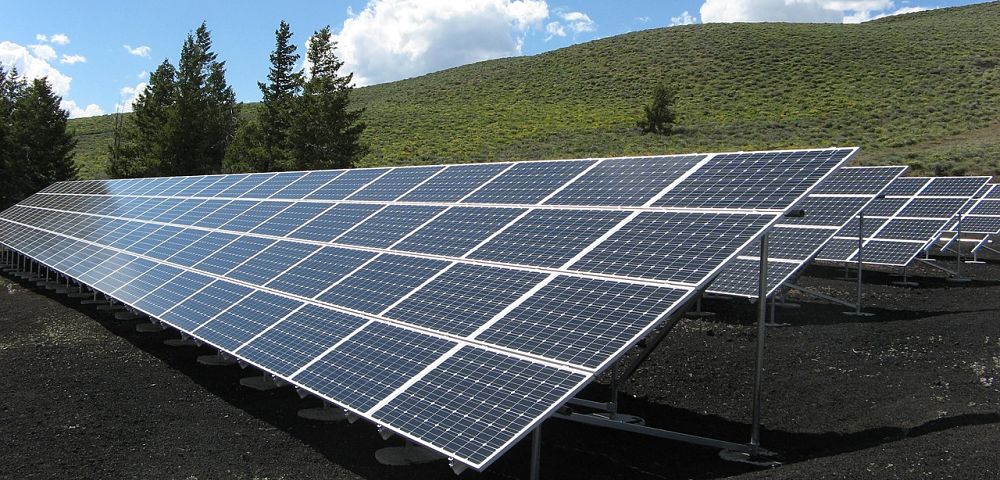 There are lots of potential winners in the oil and gas sector for 2018, but the future belongs to renewable power. I'm particularly bullish about solar photovoltaic (PV) power, explains Robert Rapier, editor of Real World Investing.
The world is in the midst of a strong global push to limit carbon dioxide emissions. Solar power is a primary beneficiary because of a declining cost curve that is making solar PV increasingly competitive.
The growth in solar power over the past decade has been astonishing. From 2007 through 2016, global consumption of solar power grew at a compound annual growth rate (CAGR) of 52%. First Solar (FSLR) is a leading player in the solar PV industry. Unlike most of its competitors, First Solar has been consistently profitable.
The company currently sits on $2.7 billion in cash. The company is innovating with more efficient PV module designs and capacity is booked through 2020. The energy sector bounced back in the last half of 2017. The recovery was spurred by a steady decline in global crude oil inventories, which helped push the price of Brent crude from lows of about $45 per barrel in late June to around $63/bbl in November.
Download MoneyShow's 35th Annual Top Picks Report: The 100 Best Stocks for 2018
The biggest beneficiaries of an oil price recovery will be oil producers and oilfield services providers. U.S. oil production grew sharply in 2017, and continues to show momentum into the end of the year. The year 2018 will likely see the previous all-time production record in the U.S. broken. But here's the dynamic to understand: solar power is no longer affected by the price movements of oil and gas.
The infrastructure for the solar industry is pervasive and entrenched, leading to a "price decoupling" of solar and fossil fuels. Solar and other renewable energies are now part of the energy status quo.
Fact is, solar power is becoming larger in scale and cheaper to produce. The average price of a solar panel has dropped by 60% since 2011 and technological advances continue to push down costs.
With a market cap of $7.3 billion, First Solar is the industry leader and historically has shown the most stability in an industry typically made up of smaller, more volatile players.
The triple-digit gain for First Solar in 2017 may give some investors pause. Indeed, growth will be accompanied by volatility. But in the long run, solar power is a clear winner, and First Solar's leading position puts it in front of the pack.
Robert Rapier is editor of Real World Investing.