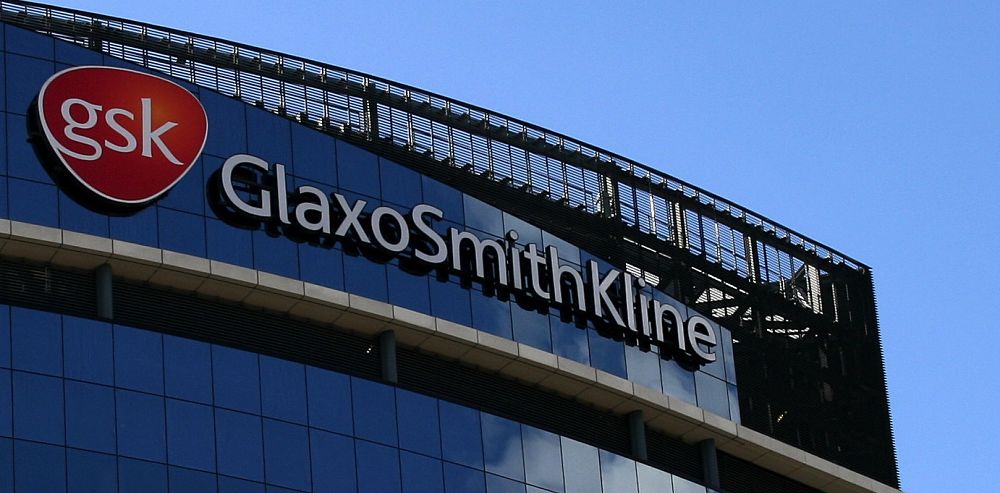 Image via Ian Wilson/Wikimedia
I'm not known for my patience when picking stocks. But once in a while a company comes along that begs for patience and even a momentum trader has to take notice, says Joe Duarte, editor of In the Money Options.
In this case, it happens to be the dog of the big pharmaceutical stocks, Glaxo SmithKline (GSK), a diversified pharmaceutical company with emphasis on diseases of the lungs and infections including shingles and HIV.
These guys used to be big shots, but lately, they've been doormats for the big insurers and their competition. The stock recently took a beating as its blockbuster asthma inhaler is facing high-grade generic competition in the next few months.
In fact, GSK is so out of favor that not even the potential for the repeal of the Obamacare mandate in the new tax law has managed to lift its shares as much as its competition's shares. So where some big Pharma stocks are rallying, Glaxo is hugging the bottom of its recent trading range.
So with all this bad news in the air, why do I like Glaxo? Well, for one thing, nobody else seems to like it, which means that it's probably sold out. Furthermore, it's got a nifty 5.6% percent dividend yield, and no inclination to cut it at any time soon.
But what I really like is that it's returning to its roots, meds for asthma and emphysema (COPD), two diseases that aren't going away, especially the latter as the population ages.
So while the competition is shredding big bucks on cutting deals with insurers so their drugs will be on the formularies, often at reduced profits, Glaxo is quietly spending money on R&D, which will increase its chances of having the drug that the insurers will have to pay for in multiple categories at some point in the not too distant future.
The FDA has recently approved its new shingles vaccine as well as Trelegy, a combination treatment for COPD. Meanwhile Nucala, an antibody-based injectable is leading the market in severe asthma.
The company's multiple myeloma drug is making inroads in Europe and seems headed for FDA approval if Phase 3 study results pan out as the company expects.
I'll be honest. Don't buy unless you've got the guts to handle it. I think it's a long shot, but if GSK can continue to execute on its pipeline and deliver on its slow and steady strategy of getting it right with its meds instead of always getting it first, investors will slowly recognize the company's potential and money.
In that case, money will move into the stock with conviction. Meanwhile, receiving the stock's 5.6% dividend is not a bad way to remain patient. I am recommending purchasing shares. Moreover, I am recommending Glaxo call options for more aggressive investors who have a six to twelve month or longer time frame.

Joe Duarte is editor of In the Money Options.

Subscribe to In the Money Options here…

About MoneyShow.com: Founded in 1981, MoneyShow is a privately held financial media company headquartered in Sarasota, Florida. As a global network of investing and trading education, MoneyShow presents an extensive agenda of live and online events that attract over 75,000 investors, traders and financial advisors around the world.