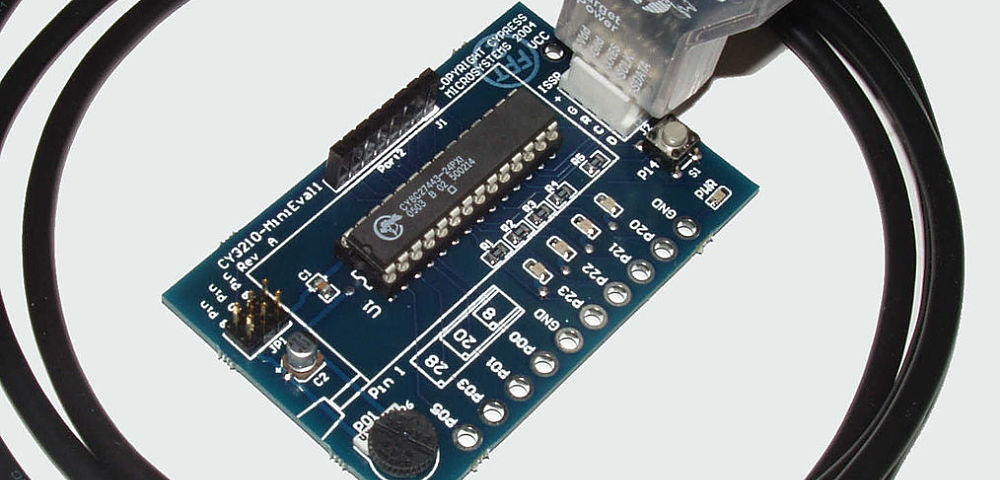 Image via NobbiP/Wikimedia
Cypress Semiconductor (CY) has been turning out semiconductor products for 35 years. Many were one step ahead technologically—but in a rapidly evolving industry, a step behind in execution, suggests growth stock expert Stephen Leeb, editor of The Complete Investor.
T.J. Rodgers, who founded Cypress and until 2016 was its chairman, gets both credit and blame. Rodgers was a brilliant inventor with a prescient grasp of industry trends.
But he was less talented at leveraging his company's economic fortunes to his genius. His departure has left Cypress, still a relatively small company, with the ability and searing motivation to join the big leagues.
Before stepping down, Rodgers took two significant steps. One was merging with Spansion, a leader in automotive electronics. The other was purchasing the IoT portfolio from Broadcom (BRCM). IoT is built around connecting a vast array of objects to one another.
Wireless connectors and electronics are critical to cars' infotainment systems and to connect to outside services like GPS, traffic reports and the internet. Over the next five years, the electronic content of automobiles is expected to double.
The most widely recognized connector is the universal serial bus or USB. USB solutions are protocols and devices that allow different devices to easily connect to one another.
Cypress is dominant in the newest form of this technology, USB-C, which is more versatile and far faster than previous versions. Applications cover the entire range of IT devices. Over the next five years, USB-C is expected to grow by more than 20-fold. Microcontrollers are dedicated integrated circuits that act as sensors to trigger connectivity among particular devices.
Download MoneyShow's 35th Annual Top Picks Report: The 100 Best Stocks for 2018

A legacy of the Rodgers era is programmable systems on a chip (PSoC). These are "smart" microcontrollers that can be easily adapted for different devices, in contrast to microcontrollers dedicated to a particular set of devices. PSoCs also can be programmed to ward off cyber attacks.
Most Cypress product lines should see revenues grow at a compounded annual rate of 10% or greater. This growth will easily offset any declines in the company's memory divisions, resulting in overall compounded revenue growth just shy of double digits.
Profits should grow considerably faster thanks to larger scale and a greater focus on operating efficiencies than in the Rodgers era. Five-year profit growth could approach 20% a year. Basic arithmetic tells us that fast-growing products will account for an ever-greater share of that growth than products with negative growth.
The balance sheet is solid. Exceptional growth prospects and the modest projected 2018 P/E result in the exceptionally low PEG of about 0.6. The projected 2018 free cash flow yield is over 7%. This is an exciting company whose upside potential sharply exceeds the risks.

Stephen Leeb is editor of The Complete Investor.

Subscribe to Stephen Leeb's The Complete Investor here…

About MoneyShow.com: Founded in 1981, MoneyShow is a privately held financial media company headquartered in Sarasota, Florida. As a global network of investing and trading education, MoneyShow presents an extensive agenda of live and online events that attract over 75,000 investors, traders and financial advisors around the world.