​Top Picks 2018: Why Business is Booming for CoreSite
MoneyShow Follow |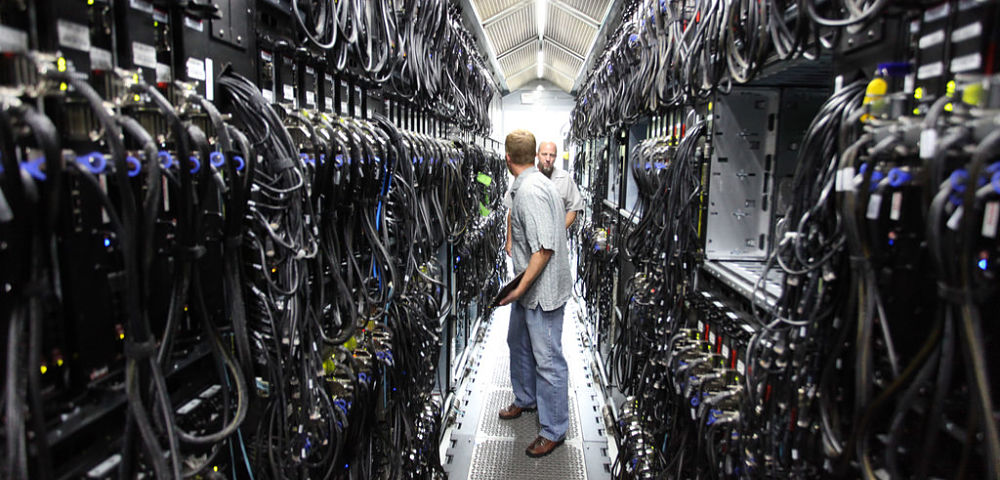 Image via Robert Scoble/Flickr CC
CoreSite (COR) builds private data center facilities – the "roads" for the bustling information superhighway. It then collects tolls by leasing them back to its clients, explains Brett Owens, editor of Contrarian Outlook.
These days, more and more devices are online. The number of internet-connected devices alone is expected to top 75 billion in just eight years. As a result, demand for the data centers that helps connect these electronics to the internet is exploding.
Think of CoreSite as part developer, part landlord. It builds and then signs its 1,200+ clients (such as Microsoft and Verizon) to long-term leases. The firm is structured as a REIT, which means it's required to pay most of its earnings back to shareholders as dividends.
Shares pay 3.5% today, and the growth of the payout is even more exciting. Business is booming, and CoreSite has an ideal niche within the data center business. It has the big-name clients but tends to focus more on small companies – which are more profitable because they don't make the price demands of the major brands.
Download MoneyShow's 35th Annual Top Picks Report: The 100 Best Stocks for 2018
With the firm being a REIT (real estate investment trust), its cash flow gets dished directly back to us investors as dividends. It's grown its funds from operations (FFO) by an amazing 25% annually since 2011.
In REIT-land, higher FFO means higher dividends. And sure enough, over the same time period, CoreSite has grown its payout by 35% annually – which means its dividend has doubled every two years.
Recent stock price dips are nothing more than blips that should be bought. CoreSite's stock price should continue to move higher, quickly, along with its payout.
Brett Owens is editor of the Contrarian Outlook.
Subscribe to Brett Owens's Contrarian Outlook here…
About MoneyShow.com: Founded in 1981, MoneyShow is a privately held financial media company headquartered in Sarasota, Florida. As a global network of investing and trading education, MoneyShow presents an extensive agenda of live and online events that attract over 75,000 investors, traders and financial advisors around the world.
DISCLOSURE: The views and opinions expressed in this article are those of the authors, and do not necessarily represent the views of equities.com. Readers should not consider statements made by the author as formal recommendations and should consult their financial advisor before making any investment decisions. To read our full disclosure, please go to: http://www.equities.com/disclaimer.
Market Movers
Sponsored Financial Content