​Top Pick: SPDR S&P Aerospace & Defense ETF
MoneyShow Follow |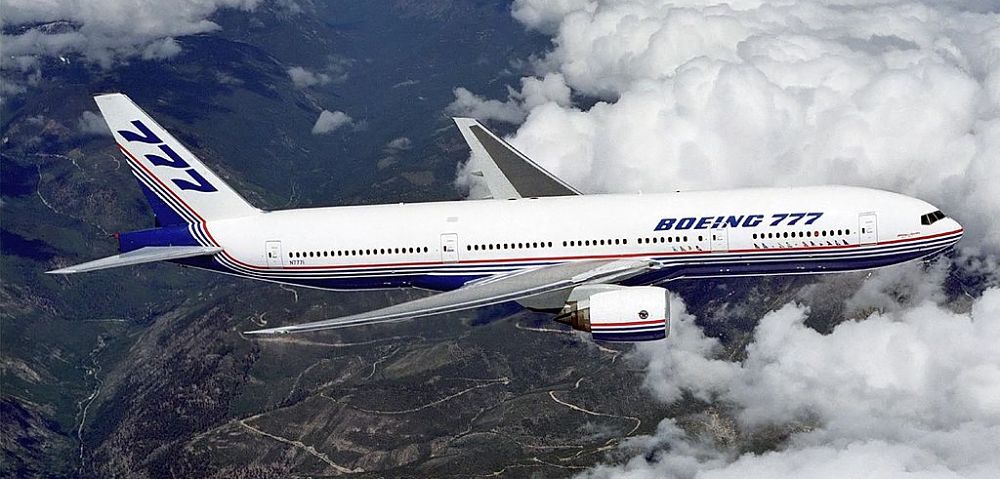 Image via Boeing Dreamscape/Wikimedia
SPDR S&P Aerospace & Defense ETF (XAR) is an exchange-traded fund that's considered a benchmark for the aerospace/defense industry. XAR seeks the total return performance of the S&P Aerospace & Defense Select Industry Index, explains John Persinos, editor of Investing Daily's Personal Finance.
And if there's one thing that benefits defense stocks, it's fear. Rising geopolitical tensions and dysfunction in Washington, DC are spooking investors, but it's the sort of climate that's manna for military funding.
What's more, President Trump is stocking his administration with personnel who are extremely hawkish. Sane human beings hate war, but expanding expenditures on aerospace/defense mark an unstoppable trend and huge, multi-year growth opportunity.
The current recovery is in its ninth year. As the U.S. economy enters the late stages of recovery, a likely recession awaits around the corner. Defense contractors, however, tend to be recession proof.
XAR's top five holdings in order of weighting are Boeing (BA), Kratos Defense & Security Solutions (KTOS), Raytheon (RTN), Northrop Grumman (NOC), and Lockheed Martin (LMT).
As major manufacturers of military planes and combat jets, Boeing, Northrop Grumman and Lockheed Martin monopolize the global military aircraft business. They're mega-cap blue chips that are positioned to reap the lion's share of the spoils.
Boeing's stock has taken a hit lately, as a brewing trade war clobbers the industrial sector. But Boeing should eventually weather this turbulence. Boeing has the additional strength of diversification; its passenger airliners are racking up record orders as commercial aviation thrives.
Kratos Defense & Security Solutions is a small-cap stock that's enjoying tailwinds because it's in the burgeoning field of drones and communications security.
Raytheon is the third-largest defense contractor in the U.S. and the largest missile maker in the world. The company also is a key maker of electronics for drones.
XAR's other holdings are major players with entrenched ties to Pentagon brass. We face an entire decade of booming military expenditures in the U.S. and around the world. These vast sums will end up in the coffers of XAR's portfolio.
The U.S. defense budget represents about 40% of the total global defense budget. The budget bill boosts 2018 defense spending by $60 billion over last year, for a total of $700 billion.
The Trump administration has antagonized China with protectionist trade measures. The world's two largest economies are now rattling their sabers. China's defense budget will almost double within 10 years, from $123 billion in 2010 to $233 billion in 2020.
Western Europe's fight against terrorism and fears of an expansionist Russia should add approximately $10 billion to defense budgets across the Continent over the next five years.
The upshot: Investing in aerospace/defense via XAR is one of the surest ways to profit in what promises to be a turbulent year.
Trade Commission-FREE with Tradier Brokerage
John Persinos is editor of Personal Finance.
Subscribe to Investing Daily's Personal Finance here…
About MoneyShow.com: Founded in 1981, MoneyShow is a privately held financial media company headquartered in Sarasota, Florida. As a global network of investing and trading education, MoneyShow presents an extensive agenda of live and online events that attract over 75,000 investors, traders and financial advisors around the world.
DISCLOSURE: The views and opinions expressed in this article are those of the authors, and do not necessarily represent the views of equities.com. Readers should not consider statements made by the author as formal recommendations and should consult their financial advisor before making any investment decisions. To read our full disclosure, please go to: http://www.equities.com/disclaimer.
Market Movers
Sponsored Financial Content