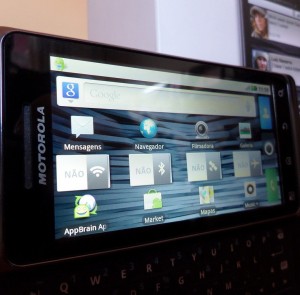 Each week the Equities.com editorial staff will pick five of the biggest storylines that impacted investors and Wall Street. From major economic developments to the hottest performing stocks on the market, we'll tell you what you need to know. This week, more bear market talks have taken Wall Street for a ride on the volatility roller coaster. Tech stocks fall out of favor, and bank stocks stay in the dog house.
Despite starting the week off with some nice gains, stocks ran into a brick wall on Thursday with a massive sell-off, due in large part to growing concerns about Europe's ability to manage their financial crisis, as well as a combination of poor economic data and lowered growth outlooks for the U.S. and global economy. But the volatility could end up creating some nice valuations for investors and companies looking to buyback shares.
---
---
Google (GOOG) shook up the market on Monday, announcing that it was buying Motorola Mobility for $12.5 billion, a hefty premium to what the struggling phone maker was trading at prior to the deal's announcement. Executives say Google bought Motorola when Apple (AAPL) and Microsoft (MSFT) forced their hand in what is being billed as a patent war.
Friday saw Hewlett Packard (HPQ) shares fall over 20 percent, meanwhile Dell (DELL) fell about 15 percent the day before. The two largest computer makers in the world both announced plans to shift away from consumer-oriented markets, with HP outlining a much more drastic strategic shift. Other tech stocks fell with the sell-off as well, like Google (GOOG) and Apple (AAPL).
Have investors already priced in the worst-case scenario in bank stocks? Or are cheap financial stocks like Bank of America (BAC) and Citigroup (C) really just falling daggers for bargain-hunting investors? The risk-reward for this sector may be great, but so is the volatility.
Even with all the news of high unemployment, stagnant job market, and rising consumer costs, retail stocks have seen solid growth in sales the last quarter. Granted, most of the solid performances are coming from discount and high-end retailers, which both tend to do well during times of economic turmoil.
DISCLOSURE: The views and opinions expressed in this article are those of the authors, and do not represent the views of equities.com. Readers should not consider statements made by the author as formal recommendations and should consult their financial advisor before making any investment decisions. To read our full disclosure, please go to: http://www.equities.com/disclaimer