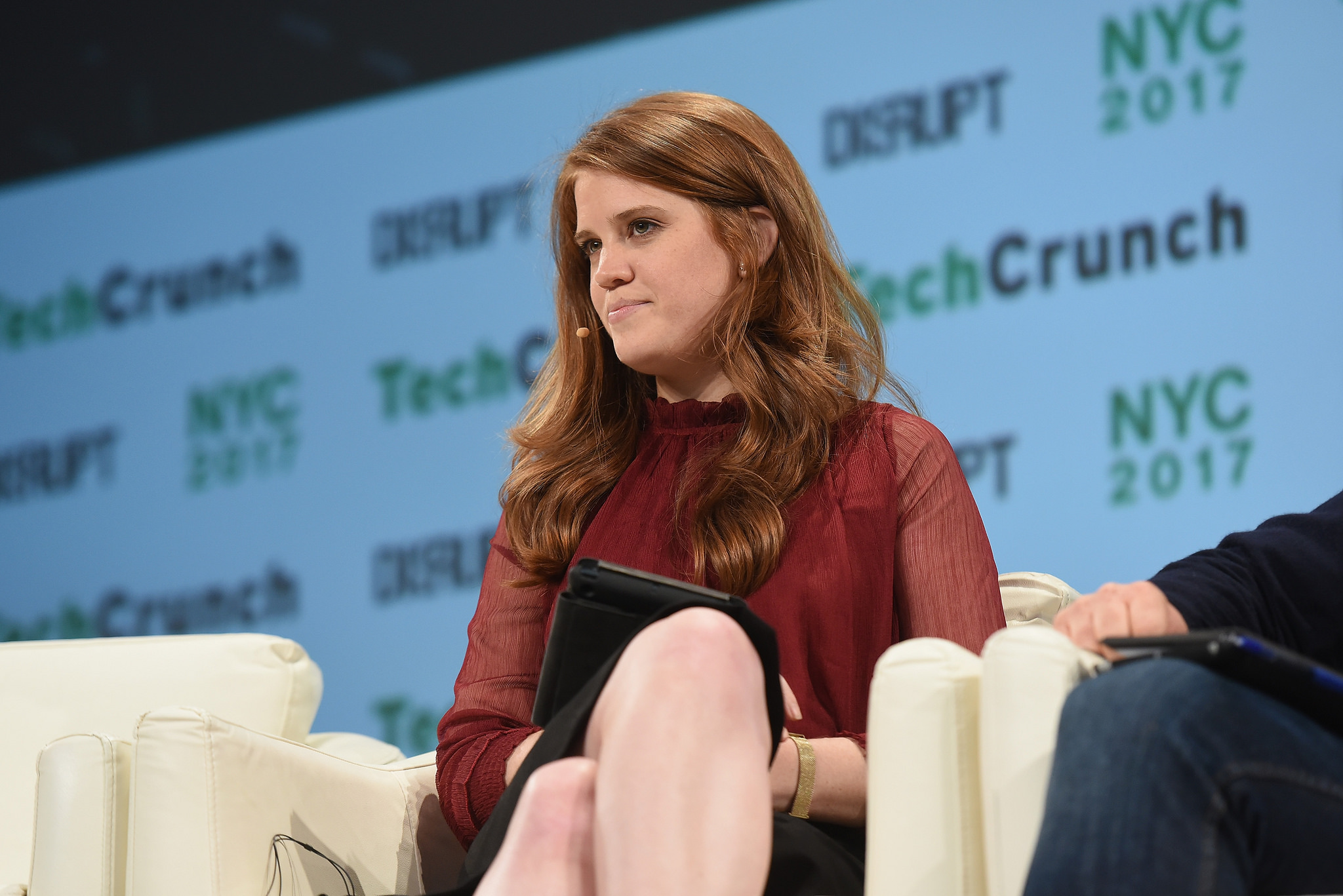 Image via TechCrunch/Flickr CC
A recent Fortune Magazine article reported that in 2017, only 2% of Venture Capital dollars went to female founders. I reached out to more than 15 prominent VCs to explain how these numbers are possible, what can be done in general to remedy this, and what they specifically can do to remedy these numbers.
---
I had the pleasure to interview Heather Hartnett. Heather is the CEO and Partner of Human Ventures, the first company builder and venture fund of its kind. Human Ventures takes a company building approach to investing. They can add outsized value to their investments due to their robust build platform and have created a connected Human network to set their founders up for success. A few of the portfolio companies they've helped build to date include, Reserve, Current, Token and Clark. Human is backed by an incredible group of industry titans such as David Solomon (Goldman Sachs), Chris Sacca (Lowercase), Beth Comstock (GE) and Howard Morgan (First Round Capital) to name a few.
Thank you so much for joining me Heather. What do you think is the root problem that lies behind the gender equity gap?
I believe that the profile of the venture-backable entrepreneur has been established over decades of deep pattern recognition. In the early days of venture, successful outcomes were mapped to founders stemming from industries such as finance and computer science?—?which were predominately male.
The present day profile of a venture-backable entrepreneur is rapidly changing. As a founder, you need far more developed in terms of personality traits and domain expertise in order to build a team, prove a market fit, form a culture, beat the competition, constantly grow and deal with human problems every step of the way. While technology is still a large part of growth, the skill has become somewhat commoditized.
While the profile and requirements of a founder have dramatically expanded, the tools and ways we look for pattern recognition have primarily remained the same. The job of a venture capitalist is to be an evaluator of risk. In early-stage venture specifically, you are investing where your background, instincts, pattern recognition and due diligence convince you that the anticipated return will far exceed your evaluation of the risk.
The founder is only one factor in assessing the investment, but I would argue it's the most important.
It makes logical sense that the investors who have been doing this for a long time have developed a strong pattern recognition that does not encompass the modern day venture-backable entrepreneur but pulls on experiences of those who have succeeded in the past.
Which specific steps would you recommend to help close the gender equity gap?
1. Redefining pattern recognition: As investors, we can do more thoughtful work to develop new heuristics that map to the expanding definition of who could be a successful, venture-backable entrepreneur.
2. Change the face of investing: We have to change our pattern recognition, but sometimes it's just coming from a different background that gives you that edge or insight. There are increasing statistics that show having more women in investment positions move the needle on more women receiving investment. AND that you see better financial returns. Limited partner (LP) support is a critical piece to the long-term success of this effort.
3. Be an ally: If you've seen success as a venture capitalist (male or female), hold yourself to an even higher standard of recognizing new talent entering into venture investing and teach them what it has taken you years to hone. I am positive they will teach you a thing or two as well.

Thank you for these great insights!