​Timber! 3 REITs for Growth and Income
MoneyShow Follow |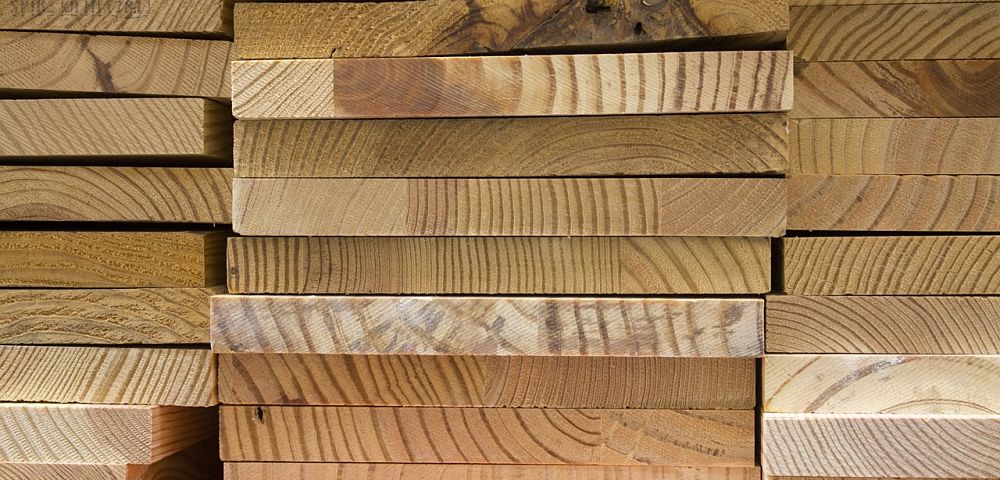 The U.S. home building industry faces a Jekyll and Hyde situation. The good news is that the home construction industry has built much fewer houses over the last decade than are needed by a growing population and new household formations, notes Tim Plaehn, editor of The Dividend Hunter.
At the same time builders face headwinds from rising material costs, labor costs, and higher mortgage rates. The opposing forces may make it tough for home builders to grow profits, but material supplies—lumber producers—should continue to see growing profits from higher prices.
My expectation is that home builders will be able to build and sell enough homes to stay profitable. There is enough demand from the population needing additional housing to prevent enough of a slowdown to make building new homes completely unprofitable. If homes continue to be built, one of the winners will be the lumber producers.
There are three real estate investment trusts (REITs) that own timberland and sell lumber and other wood products. With the REIT structure these companies will likely pass along higher profits as rising dividends for share owners.
Weyerhaeuser Company ( (WY)) with a $27.6 billion market cap is one of the largest companies in the REIT sector. The company converted to a REIT in 2010. Over the last six years, Weyerhaeuser has doubled its timber holdings to 12.6 million acres. These holdings make the company the largest private timberland owner in the U.S.
To process and sell the timber, Weyerhaeuser owns 35 mills and 18 distribution facilities. In 2017 adjusted EBITDA grew by 30%. For the 2018 first quarter, EBITDA was up 20% year over year and net income per share was up 63%.
In December the company increased the quarterly dividend by 3.2%. This year, I expect a high single digit to low double-digit increase. WY currently yields 3.5%.
Rayonier Inc. ( (RYN)) owns 2.6 million acres of timberland in the U.S. and New Zealand. The company divides its operations into forest product sales and real estate sales. Rayonier will sell land that was once best suited for growing timber but is now more valuable for residential, industrial, commercial or conservation use.
For the 2018 first quarter, adjusted EBITDA of $94.3 million was up 65% compared to a year earlier. Net income climbed by 15.8%. On May 21 the company announced an 8% increase in the quarterly dividend. Prior to this increase the dividend had not changed for over three years.
If timber prices remain strong there is potential for another increase or a year-end special dividend. RYN currently yields 2.8%.
In February 2018 Potlatch and Deltic Timber combined to form PotlatchDeltic Corporation ( (PCH)). The result of the merger is a leading timberland REIT and lumber manufacturer. The company owns two million acres of timberland in the U.S.
The merger converted the Deltic assets to REIT status. As a result, management has already stated a special cash plus shares dividend will be paid at the end of 2018. The regular quarterly dividend was increased by 7% in anticipation of the improved results due to combining the two companies. PCH currently yields 3.3%.
Tim Plaehn is editor of The Dividend Hunter.
Subscribe to Tim Plaehn's The Dividend Hunter here…
About MoneyShow.com: Founded in 1981, MoneyShow is a privately held financial media company headquartered in Sarasota, Florida. As a global network of investing and trading education, MoneyShow presents an extensive agenda of live and online events that attract over 75,000 investors, traders and financial advisors around the world.
DISCLOSURE: The views and opinions expressed in this article are those of the authors, and do not represent the views of equities.com. Readers should not consider statements made by the author as formal recommendations and should consult their financial advisor before making any investment decisions. To read our full disclosure, please go to: http://www.equities.com/disclaimer
Companies