Three Value Plays: Foot Locker, Lowe's, Kohl's
MoneyShow Follow |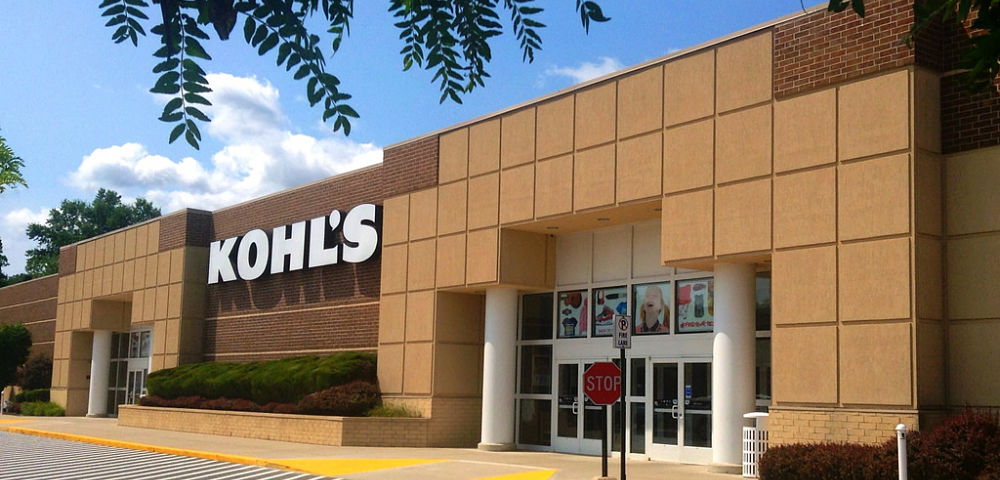 Image via Mike Mozart/Flickr CC

Jason Clark, value investing expert and contributing editor to The Prudent Speculator, looks at a trio of retailing stocks that each fell sharply after reporting their latest quarterly results.
Foot Locker (FL) plummeted after the footwear retailer reported quarterly results that saw revenue in line with expectations but adjusted EPS almost 17% short of consensus forecasts.
While we believe the operating landscape remains challenging in the near-term, we think that better times are on the horizon. Yes, changing consumer preferences and growing competition is a perpetual issue, but FL has historically been able to turn in strong results, with opportunities across distribution channels, geographic locations, banners and product categories.
We believe the company has been doing the right things to evolve and has begun to turn things around with its strategic cost control and productivity plans, willingness to shutter non-essential locations, partnerships and solid growth of its digital shopping platforms. Further, we like the balance sheet, the forward P/E ratio of 8.8 and the 3.5% dividend yield.
Lowe's (LOW) also saw its shares hammered after the home-improvement retailer reported quarterly results that disappointed investors.
While revenue of $15.5 billion was better than consensus estimates of $15.3 billion, Lowe's adjusted EPS of $0.74 was 15% below expectations. Same store sales jumped 4% during the period (versus consensus estimates of 3%), but softer margins and a higher tax rate were primary reasons for the bottom-line miss.
We remain fans of LOW, and think the sell-off creates an opportunity for investors to start a position or add to an undersized existing position. Last quarter comps were solid, and expectations for the coming year are good too.
We think that the housing market will remain healthy, which bodes well for all home improvement retailers. Additionally, we would not be surprised if initial management estimates were conservative as to not once again over-promise and under-deliver.
LOW shares now trade at 15.4 times next 12-month earnings expectations, noting that rival Home Depot trades at 18.8 times. Despite our long-term optimism, we have trimmed our Target Price to $116.
Department store Kohl's (KSS) fell sharply, despite reporting fiscal Q4 2018 financial results that beat consensus analyst estimates.
KSS posted adjusted EPS of $1.87 for Q4, on revenue of $6.78 billion, versus expectations of $1.77 and $6.74 billion, respectively. While the company has been forced to evolve, and continues to go through this process, we have been pleased with the firm's progress.
We remain fond of the company's solid free cash flow generation and think that investments it is making in its online business, smaller store concepts and loyalty program will eventually pay off. In our eyes, KSS is still attractively undervalued, now trading for just 12.8 times forward earnings estimates and yielding 3.7%.
Jason Clark is contributing editor to The Prudent Speculator.
Subscribe to The Prudent Speculator here…
About MoneyShow.com: Founded in 1981, MoneyShow is a privately held financial media company headquartered in Sarasota, Florida. As a global network of investing and trading education, MoneyShow presents an extensive agenda of live and online events that attract over 75,000 investors, traders and financial advisors around the world.
DISCLOSURE: The views and opinions expressed in this article are those of the authors, and do not represent the views of equities.com. Readers should not consider statements made by the author as formal recommendations and should consult their financial advisor before making any investment decisions. To read our full disclosure, please go to: http://www.equities.com/disclaimer.
---
Discover: Trending Events
---
Companies