​Three Top Tech Picks with Upside Potential
MoneyShow Follow |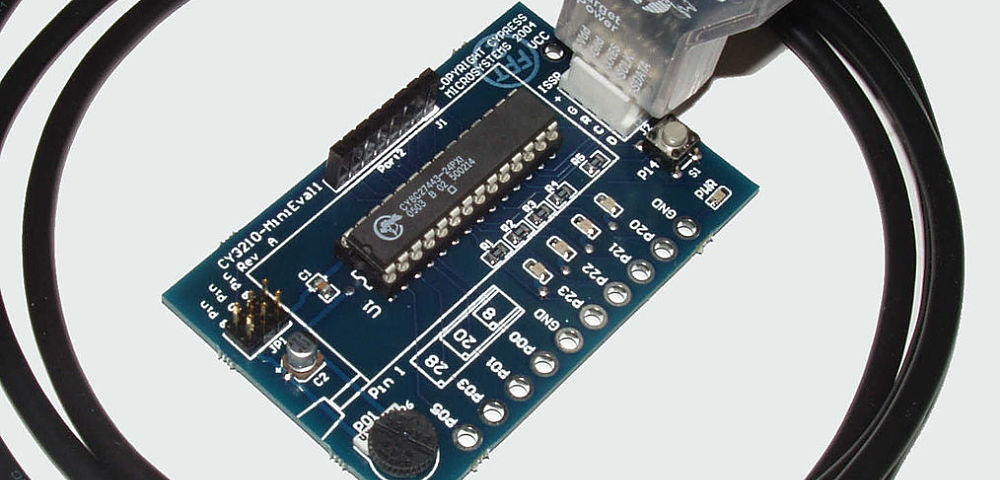 Richard Moroney focuses on small to mid cap stocks in his specialized advisory service, Upside. Here, he looks at a trio of technology stocks that each earn the service's top Best Buy rating.
Advanced Energy Industries (AEIS) generated 69% of sales in 2017 from semiconductor customers, with Applied Materials (AMAT) accounting for about one-third of overall revenue. Robust demand is driving results, as full-year sales surged 39% after a 17% increase in 2016.
Gains reflect the accelerating use of solid-state drives and advanced memory devices, helping fuel demand for the company's power and control solutions. On Dec. 31, the order backlog was $131.3 million, up 90% from a year earlier.
Shares have languished recently on concerns of slowing near-term growth. But increasingly complicated techniques for manufacturing semiconductors require new equipment and solutions, and Advanced Energy should capture a large portion of that business.
Acquisitions should also support growth. On Feb. 1, the company agreed to acquire privately held Trek Holding, a maker of power-supply products, for roughly $12 million. Generating about $20 million in annual revenue, Trek sells high-voltage equipment and tools used in semiconductor, automotive, and medical applications.
The deal should boost current-year earnings, which are projected to advance 9% to $5.21 per share. Revenue is expected to climb 12% to $753 million. Advanced Energy, modestly valued at less than 13 times expected 2018 earnings, is a Best Buy.
MKS Instruments (MKSI) has been our best-performing stock this year; over the past 12 months, MKS has rallied an impressive 72%. Yet the stock looks inexpensive on valuation ratios such as estimated current-year P/E ratio, which at 14 is below the 10-year average of 22.3.
MKS makes measuring and monitoring instruments used in fast-growing markets, including semiconductors (nearly 60% of 2017 sales) and health sciences (11%).
MKS delivered outstanding December-quarter results. Per-share earnings jumped 63% to $1.71, outstripping the consensus of $1.63. Revenue increased 26% to $512 million, topping the consensus of $500 million. Operating profit margin rose more than five percentage points to 25.9%.
For the March quarter, management targets per-share earnings of $1.86 to $1.95, versus the consensus of $1.60 at the time of the announcement. Analysts expect sales to jump 21% to $531 million. For full-year 2018, per-share profits are expected to advance 33%. MKS is a Best Buy.
A technology distributor of enormous proportions, Tech Data (TECD) serves more than 115,000 clients and sells some 150,000 products, including network and storage equipment and software. The company is benefiting from growth in cloud computing and data security.
In addition, marketshare gains, better cost control, and an improved product mix bode well for growth. Tech Data will announce January quarter results on March 8, with the consensus calling for per-share earnings of $3.46, up 41%. The company has topped consensus profit targets in three of the last four quarters, including a $0.08 surprise in the November quarter.
For fiscal 2019 ending January, analysts see per-share earnings climbing 15% to $10.44. Yet the stock trades at 13 times trailing earnings, 36% below the median for technology stocks in the S&P 1500 Index and a 30% discount to industry peers. Tech Data, capable of climbing 20% in the year ahead, is a Best Buy.
Richard Moroney is editor of Upside Stocks.
Trade Commission-FREE with Tradier Brokerage
Subscribe to Richard Moroney's Upside Stocks here…
About MoneyShow.com: Founded in 1981, MoneyShow is a privately held financial media company headquartered in Sarasota, Florida. As a global network of investing and trading education, MoneyShow presents an extensive agenda of live and online events that attract over 75,000 investors, traders and financial advisors around the world.
DISCLOSURE: The views and opinions expressed in this article are those of the authors, and do not necessarily represent the views of equities.com. Readers should not consider statements made by the author as formal recommendations and should consult their financial advisor before making any investment decisions. To read our full disclosure, please go to: http://www.equities.com/disclaimer.
Market Movers
Sponsored Financial Content