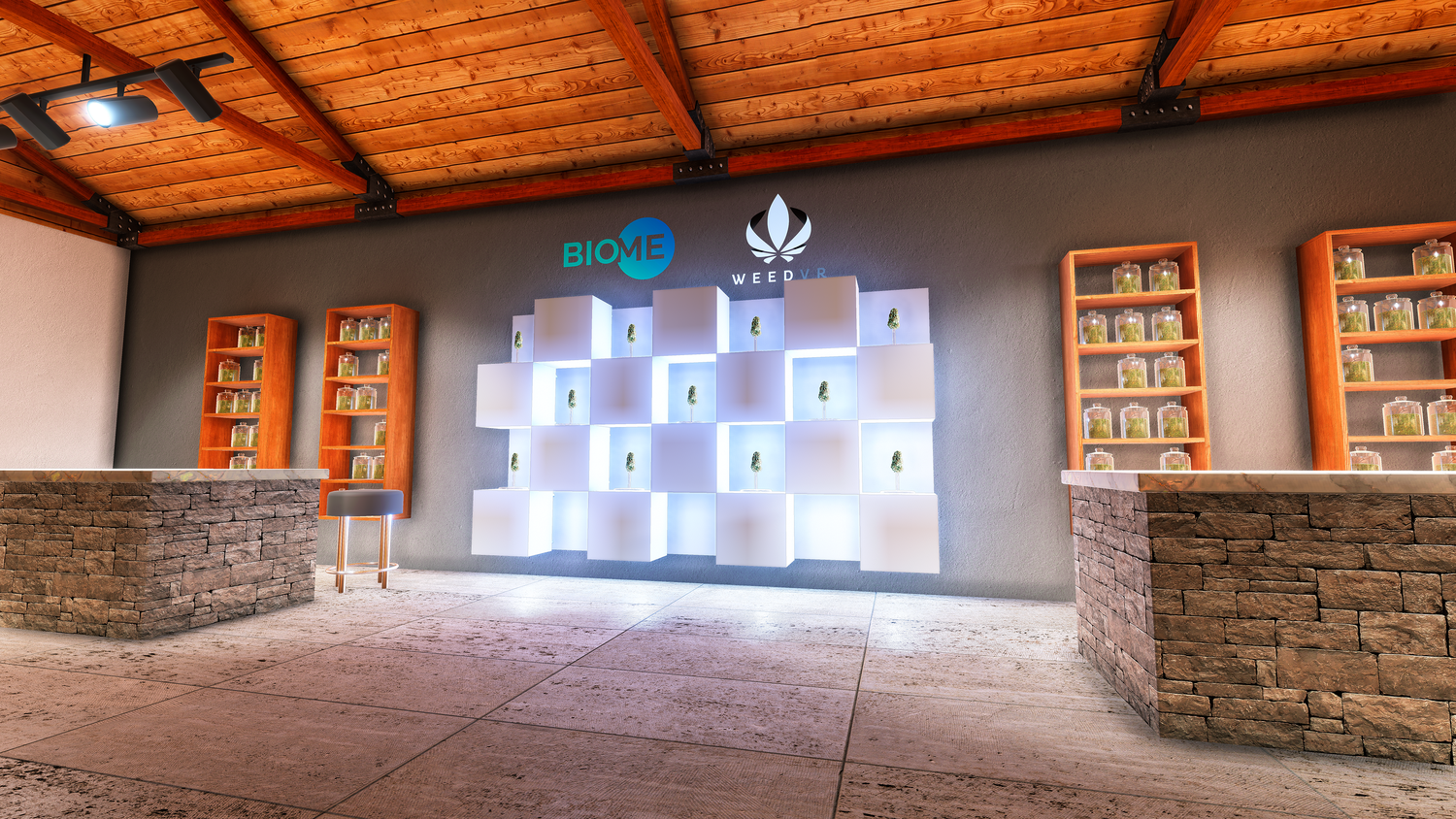 Image: Weed VR Virtual Dispensary
The legal cannabis industry is a young and pioneering one. According to a report from Leafly and Whitney Economics in March 2019, it's also an incredible job creator. Last year, the U.S. added 64,389 full-time legal cannabis jobs, representing a 44% increase in total positions. That doesn't even count jobs adjacent to the industry, including lawyers, accountants, security, media companies, and marketing firms.
Cannabis is the fastest growing American industry and investors have taken notice. From January 2017 to January 2020, cannabis jobs are expected to increase nationwide by 110%! One of the main propellants of this growth is the cutting edge technology that has shaped the and chiseled out the new and evolving space; technology that other industries are just catching up to. Here are three transformative technology platforms providing the cannabis with with an edge:
1. Surfside: The First Customer Acquisition Platform for the Cannabis Industry
Until recently, cannabis brands and dispensaries have been unable to market their businesses using modern day digital advertising tools. Digital marketing platforms like Google and Facebook have severe restrictions or outright bans on advertising cannabis and/or hemp. Surfside was created to cater specifically to the cannabis and hemp industries and provide a solution that is more effective in helping companies acquire and retain customers than traditional avenues.
Surfside is currently focused on the cannabis industry, but is working across verticals to help businesses understand, retain and acquire new customers. It does this by activating and expanding first-party data on cannabis consumer behaviors which enables more accurate targeting. The company can take those attributes of cannabis consumers to create profiles to market to more relevant and beneficial audiences and find look-alike customers as well.
In the words of Jon Lowen, one of the co-founders:
"Surfside provides cannabis and hemp companies the technology to accurately target existing consumers and the tools to utilize the attributes of these existing consumers to identify potential customers at scale. Our marketing technology delivers insights and advertisements that allow companies to grow their business by reaching consumers in relevant locations, media environments and at the appropriate times that drive awareness and sales."
2. Trace: The First Blockchain-Powered Seed-to-Sale Tracking System
As the cannabis industry emerges from decades of black market operations, there is little trust, and even less verifiable truth. Years of dishonesty have established an atmosphere of obscurity that makes it needlessly difficult for new businesses and consumers to navigate the world of cannabis. This preexisting atmosphere coupled with government regulations which are constantly shifting birthed the need for inventory control systems that state regulators use to track the cultivation, processing, and sales of cannabis and cannabis products.
The difference between Trace and other cloud-based seed-to-sale platforms that are in-use by the industry is that with Trace, each step of the process, from seed to shelf, is recorded via blockchain, an immutable and verifiable electronic ledger. With Trace, growers and processors can also upload compliance information by batches instead of plant by plant, eliminating data silos. Eventually, Trace aims to create a shared database used by professionals and regulators in the industry alike. Along with Trace's Seed-to-Sale platform which can be easily accessed through its mobile app, the company has Trace Exchange, a blockchain-based platform where hemp cultivators and buyers can connect and track their plants through the supply chain.
Josh Decatur, CEO and co-founder of Trace, says:
"Trace helps create certainty for cultivators and brokers in the hemp industry. The platform is a blockchain-based hemp exchange that easily connects cultivators with brokers, helping establish an industry standard where one does not currently exist. By using Trace, hemp cultivators can easily track their harvest from soil to shelf, helping to streamline processes, maximize profits, and put control back in the hands of farmers in this exciting but uncertain market."
3. Weed VR: The First Platform for Virtual Engagement with the Cannabis Industry
Advocates of cannabis and virtual reality both claim they complement one another perfectly. Using cannabis and engaging with VR systems may make for a more enjoyable and uninhibited overall experience for some people. However, it was Sean Evans, the Founder of Weed VR, who decided to harness the new technology platform of VR to immerse online customers in a specifically designed retail experience that provides access to 24-hour customer care and information.
Its purpose is to function as a virtual catalog system to educate, engage and inform purchases. With a digital 3D scanning process, Weed VR aims to create the world's first comprehensive strain library that will contain examples of all cannabis strains worldwide. Paired with scientific lab data and user reviews, customers will be able to leverage this product knowledge to make educated purchase decisions, without the need to physically enter a traditional dispensary setting.
Sean Evans says that he believes in this project because:
"VR gives people the ability to immerse themselves in an experience where they can learn in a way that is interactive and informative. Weed VR opens the door to hands on learning that can be deployed to individuals or organizations anywhere in the world."
___
Equities Contributor: Lucas Wentworth
Source: Equities News