​Three REITs for Rising Rates
MoneyShow Follow |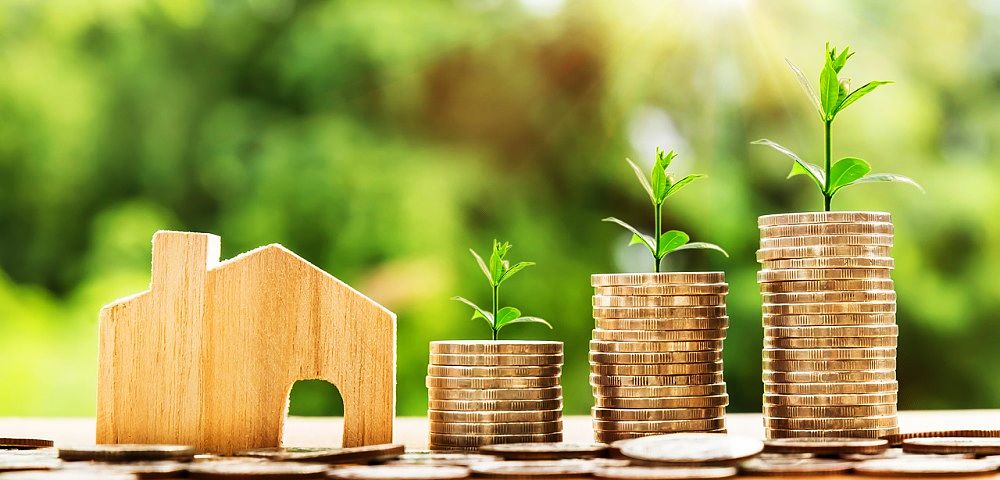 It has been a tough start to 2018 for real estate investment trust (REIT) investors. Since the start of the year, the REIT indexes have dropped by over 10%. The financial media is blaming rising interest rates, observes Tim Plaehn, editor of Investors Alley's The Market Cap.
Fortunately, history shows that the belief that rising interest rates are bad for REITs value is a false assumption. This current correction for the REIT sector may likely end up as a great buying opportunity for future gains.
Rising interest rates are usually the result of economic growth. For the REIT sector, an improving economy typically means rising commercial property values and the potential to increase rental rates.
A significant portion of the REIT sector sees significantly greater benefits from economic growth than they experience from higher interest expense. These factors are especially true in the current market.
Companies have had several years to prepare for higher rates. This means that well managed REITs have locked in low interest rates with long-term fixed rate debt. These REITs should be able to improve profit margins by boosting lease rates, even as they keep interest expenses low.
Part of staying ahead of rising rates is to own those REITs that can grow dividends faster than the increases in interest rates and inflation. With the recent drop in REIT values, you can find shares with very attractive yields. The next step is to ferret out companies that will grow dividends at greater than the rate of inflation.
Here are three to get started with.
MGM Growth Properties LLC (MGP) is a REIT that was spun-off by MGM Resorts International (MGM) in April 2016. In the IPO MGP received ownership to a larger portion of the MGM owned real estate, primarily casino hotel resorts.
The properties are leased back to MGM Resorts on a long-term master net lease. Lease terms are very favorable for MGM Growth Properties. The master lease means that MGM makes a single lease payment and cannot get out of paying for individual properties.
Subscribe to get our Daily Fix delivered to your inbox 5 days a week
All new acquisitions from MGM are added to the master lease. The lease includes annual rent escalators and profit sharing from the portfolio resorts. The MGP dividend has been increased three times since the IPO and is forecast to grow by 10% in 2018.
As the name states, this is a growth-focused REIT. They have made offers on Las Vegas properties not owned by MGM. The stock currently yields 6.5%.
Hotels are a commercial real estate sector that benefits from economic growth and can quickly pass along higher costs as higher room rates. Summit Hotel Properties, Inc. (INN) recently announced very good 2017 results, with expectations of continued growth in 2018.
Revenue per Available Room (RevPAR) is the metric to watch with hotel companies. After two years of flat RevPAR, the metric took off at the end of 2017. INN reported a 5.5% increase in the metric.
On the back of the good year, the INN dividend was increased by 5.9%. The current dividend rate is just 50% of FFO per share. The positive economic outlook should allow INN to grow dividends in the high single digit range. The stock yields 5.1%.
Kite Realty Group Trust (KRG) manages neighborhood and community shopping centers in selected markets. These shopping centers are different from the malls and are integral to the function of the communities where they are located. These properties are anchored by internet-resistant tenants like restaurants, grocers, entertainment and specialty stores.
Kite Realty has been a steady 5% per year dividend growth REIT. This will not change even though the investing public is down on anything that looks like a mall REIT.
In the retail sector, there are great differences between different companies and the types of properties they own. Kite Realty is an undervalued, stable dividend growth REIT. The current 8.5% yield makes KRG shares very attractive.
Tim Plaehn is editor of The Market Cap.
Subscribe to Investors Alley's The Market Cap here…
About MoneyShow.com: Founded in 1981, MoneyShow is a privately held financial media company headquartered in Sarasota, Florida. As a global network of investing and trading education, MoneyShow presents an extensive agenda of live and online events that attract over 75,000 investors, traders and financial advisors around the world.
DISCLOSURE: The views and opinions expressed in this article are those of the authors, and do not necessarily represent the views of equities.com. Readers should not consider statements made by the author as formal recommendations and should consult their financial advisor before making any investment decisions. To read our full disclosure, please go to: http://www.equities.com/disclaimer.