There is currently a catastrophic dearth of female CEOs among the S&P 500. Only 21 of Standard and Poor's 500 companies have a woman in the top spot, a meager 4.2%. However, for the mainstream media, one woman stands alone in representing a potential reversal of that trend. Marissa Mayer, the CEO of Yahoo (YHOO), is the beginning and end of female CEOs as far as most mainstream outlets are concerned.

It's understandable, in some ways. Marissa Mayer is a tailor-made symbol of the new era. Hailing from the West Coast, she was the 20th employee at Google (GOOG) prior to leaving to run Yahoo. While not technically a millennial, she's young for a CEO at 40, and she's also a notable fashion fan who graced the pages of Vogue with a stylish photo and a 3,000-word article that discussed, among other things, her sense of style.
Of course, it's what you do that winds up in the Wall Street Journal that usually defines one as a CEO in the long run, not Vogue. The fact that Marissa Mayer tends to be one of the only female CEOs who gets a lot of coverage from mainstream media sources is somewhat tragic for a few reasons. For starters, it tends to completely overlook Mayer's value as a CEO. On the one hand, she is most definitely not without her critics as the company continues to struggle with a competitive and changing marketplace. On the other, despite taking over a dying company at a very difficult time with the task of a turnaround that plenty of people never really thought was possible in the first place, she's had plenty of success in the one area that tends to matter most for the CEO of a publicly-traded company: share price.
Yahoo's stock has nearly doubled in value during her tenure as CEO. That arguably has as much to do with the value of Alibaba (BABA) as anything else, but it's still a yardstick that any CEO should be measured by and one where she comes out looking pretty good.
Either way, the fact that Marissa Mayer the cultural icon frequently seems to overshadow Marissa Mayer the CEO, let alone all of the other women filling the top spot at their respective companies, is an issue. Because there are definitely a number of females CEOs out there who, while not necessarily having any Vogue spreads forthcoming, are nonetheless really good at their jobs. All told, female CEOs have higher average salaries, have more success in their jobs, and are more effective leaders than their male counterparts.
So here's a look at three other names of women who are leading major companies, if for no other reason than to give major media outlets the world over a chance to start celebrating a few more names than just Marissa Mayer.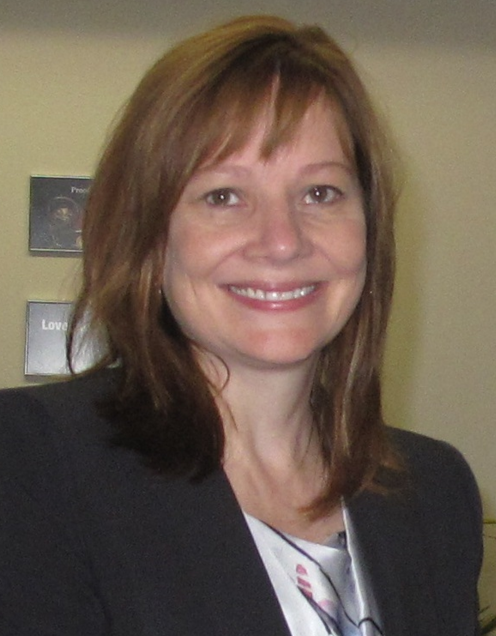 Mary Barra, Chairwoman and CEO of General Motors (GM)
Speaking of women taking over formerly great brands during extremely difficult times and getting tasked with turnaround efforts many thought impossible, Mary Barra has come a long way since having to appear in front of congress during her first months as CEO. Barra's GM is showing a degree of flexibility and forward-thinking that GM hasn't had much of a reputation for since...well, ever. After navigating the ugly scandal surrounding the recall of 30 million vehicles and the death of over 100 people, she's managed to put the company at the forefront of the race to create an affordable electric car while also making a potentially game-changing investment in Lyft and its own car-sharing service.
GM currently appears to be a car company poised to lead a changing marketplace for perhaps the first times since the Eisenhower administration, and Mary Barra would seem to be one of the critical factors driving that shift.
Indra K. Nooyi, Chairwoman and CEO of PepsiCo (PEP)
The Indian-born Nooyi began her career with Johnson & Johnson (JNJ) in India before coming to the United States in 1978 and attending the Yale School of Management. Nooyi joined Pepsi in 1994, was named president and CFO in 2001, and ultimately became Pepsi's fifth CEO in 44 years in 2006. Her legacy there appears to be strong from a variety of perspectives. For starters, since she started as CFO, the company's annual net profits have more than doubled. And since starting as CEO, the company's share price has increased over 65%. This despite the fact that carbonated soft drinks have seen sales slip nearly 15% during her tenure as consumers begin considering healthier choices.
Nooyi, though, has also shown real forward thinking in that regard. Inheriting a company with a brand portfolio peppered with the sort of high-sugar, high-sodium junk food that our culture appears to be turning away from, Nooyi has emphasized healthier alternatives since beginning her tenure as CEO, positioning Pepsi to stay competitive even as its core market erodes.
It may be working. Over the last five years, Pepsi stock is up over 45% while rival Coca-Cola (KO) is up just under 35%.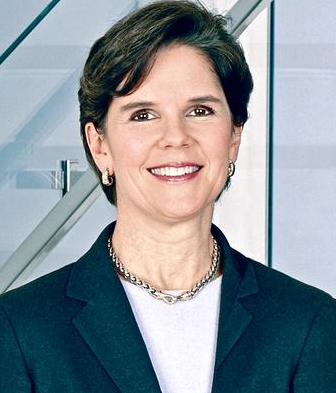 Phebe Novakovic, Chairwoman and CEO of General Dynamics (GD)
If you're a shareholder of defense contractor General Dynamics, it's hard not to look at Phebe Novakovic and think "She is doing a great GD job." Novakovic came to the private sector in 2001 after working for the CIA and then the Department of Defense. She remains tight-lipped about what she did during her time at the CIA, but the fact that she was, for a time, married to an ex-Green Beret who was the chief strategist of the Agency's efforts to arm the mujahideen in Afghanistan during the 1980s points towards her not exactly having a desk job.
She reached the position of President and COO by 2012 and then took over as CEO in January of 2013. And if you want to judge her three years in charge purely from the position of stock performance, Novakovic has been crushing it. Shares are up nearly 85% during her time as CEO, and that's in addition to her raising the dividend twice and
buying back $1.1 billion in stock
. When you consider the way the stock had stagnated prior to that point, managing just over a 5% gain from 2010-2012 despite being in the mother of all bull markets, Phebe's management would appear to be a real home run.
DISCLOSURE: The views and opinions expressed in this article are those of the authors, and do not represent the views of equities.com. Readers should not consider statements made by the author as formal recommendations and should consult their financial advisor before making any investment decisions. To read our full disclosure, please go to: http://www.equities.com/disclaimer