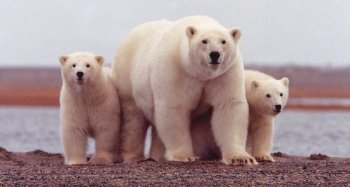 If we look at Cemtrex (CETX) since inception, we see a cadre of normalcy for a new issue. It has the expected first year volatility, specifically in the month of September (CETX) with shares peaking at $5.00 per share and exiting the month at $3.00, but mostly staying locked in this range to date.
The pattern of volatility is due to the fact that many investors believe Cemtrex is an emerging growth stock and a proxy for riding the climate change bandwagon to the lush mountaintop.
Evidence of that was manifested in this stock in September, with spikes in prices in parabolic fashion, followed by a return to normalcy as the tragic global events in Paris overshadowed the news cycle. Climate change was supposed to be in the headlines as we wrap US equities trading because of the Summit also held in Paris; however, the headlines have veered toward issues of terrorism and global concern over Russia and Turkey.
Climate change news stories will certainly return to the front page during upcoming quarters, and more investors will seek a proper proxy, which makes me think shares in CETX will retest the highs from 2015 in 2016.
I see those $5.00 valuations more in line with where they will go out for this year – near $2.50 per share. Many overlook the impact of tax loss selling, which artificially keeps shares at discounted valuations, and are destined to have a year end mark under $3.00. Tax loss selling is an easy clue when one reviews the volume numbers and exactly where the stock opened trading in June 2015.
Keep in mind – this is an emerging company – at a $20m market cap. The company was formerly known as Diversified American Holding, Inc. and changed its name to Cemtrex, Inc. in December 2004, and is based in Farmingdale, New York
The metric to watch for Cemtrex is how they convert recent events to revenue. Understand, CEOs are on a 90 day clock and any analyst (certainly this one) will be watching how this comes out at the other end of the pipe. You can review recent quarterly numbers here, and expect to see numerous analysts participating in the upcoming Q&A (me for sure).
Cemtrex received approximately $1.8M in new environmental products sales, along with deliveries expected over the next twelve months from new projects in South and East Asia. In addition, the company also obtained approximately $1.2M in new electronic product orders for a diverse set of existing European customers in wearable, medical, and industrial markets with deliveries expected over the next twelve months. Regarding this information, Cemtrex's CEO, Saagar Govil, commented, "I am pleased to see our team obtaining new orders despite recent uncertainty in financial markets. Our existing businesses are seeing continued demand with new orders feeding into a healthy backlog. This, combined with our previously announced pending acquisition gives us confidence that our fiscal 2016 will be another positive year for Cemtrex."
News cycle effects proxy stocks, it doesn't matter if they have the greatest story in the world. The eyes of media shift from place to place and subject to subject like a bouncing ball. The best way to evaluate investments is to watch the revenue side of the ledger out of the gate with new issues. Also watch and listen to what the C-Suite is saying about the market itself, and how the winds at their back blow. These are important clues but one thing I always make sure to do is listen to that quarterly Q&A!
DISCLOSURE: The views and opinions expressed in this article are those of the authors, and do not represent the views of equities.com. Readers should not consider statements made by the author as formal recommendations and should consult their financial advisor before making any investment decisions. To read our full disclosure, please go to: http://www.equities.com/disclaimer