One of the most exciting small-cap cannabis stocks right now is also responsible for Moon Cheese. EnWave Corporation NWVCF ENV:CA is a Canadian company with proprietary vacuum-microwave technology that is commercially applicable for organic material ranging from fruits and vegetables to dairy products to cannabis.
Proven vertical growth in the food industry and even the U.S. Military is using EnWave's Tech
EnWave's Radiant Energy Dehydration (REV) is a delicate and rapid, low temperature drying method. The company can dial up or down the moisture content depending on the desired shelf life of the product. EnWave has two setups: NutraREV and QuantaREV. The former is more suited for products that can be tumbled gently in the drum-like machinery such as meat, vegetables, dairy products and herbs and grains. The latter setup is geared toward products that cannot be tumbled as QuantaREV feeds them through a vacuum belt chamber. In addition, EnWave also has a PowderREV setup used for probiotics and fine biochemical below freezing point.
For years, EnWave has been building out this quick-drying dehydration technology making items like the aforementioned cheese snack, Moon Cheese. Moon Cheese is made by the company's subsidiary, Nutradried Food Company. The company took controlling interest of the company right as Nutradried's sales started to blow up.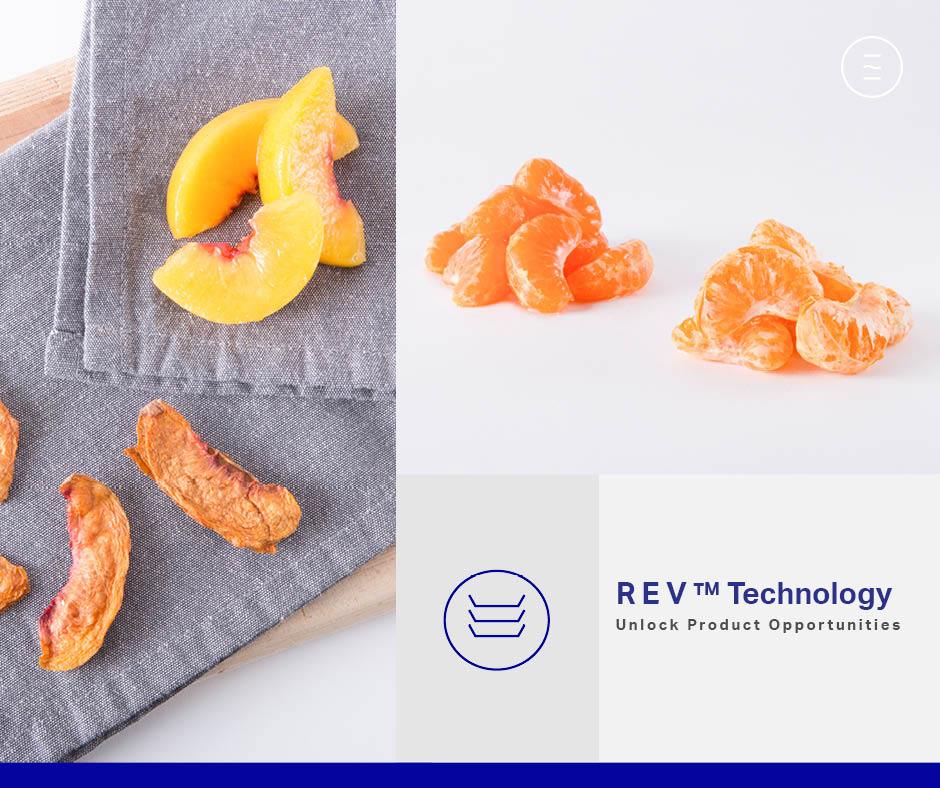 The above image and the headline image via the company's Facebook page.
The snack is popular with keto dieters and also meets a variety of allergen needs due to its simple ingredients, and the snack has garnered enough interest to attract other healthy food companies looking to use the REV technology. Calbee, Japan's largest snack producer, saw the success of Moon Cheese and then signed a TELOA with EnWave to do iterations of its popular products. All of this to say, EnWave's REV technology is gaining momentum across several market verticals in the food and pharmaceutical sectors.
Moreover, EnWave has also impressed the U.S. government. After a successful presentation at the Pentagon in May 2018, the company sold two REV machines to the United States Army Combat Capabilities Development Command Soldier Center to make dried rations. EnWave has also begun to collaborate with the Army's supplier network.
Big Name Cannabis Clients
All of this does not even include the deals EnWave has signed with cannabis LPs. In February 2018, EnWave shipped an REV machine to Tilray TLRY for testing and then announced the company as a licensed partner with sub-licensing capabilities. EnWave then shipped the company larger kilowatt machines capable of more than 74 metric tons and in Spring 2018, Tilray and EnWave expanded their agreement to allow for legalized cannabis processing in Portugal. Organic cannabis cultivators, The Green Organic Dutchman Holdings TGODF, also purchased a large-scale REV machine announced in January 2019.
Aurora Cannabis ACB and EnWave signed a royalty-bearing and sub-licensing agreement in April of this year, and just a few days ago the two expanded the deal for a third 120kW REV machine for its operations at a GMP-certified facility in Denmark. Aurora also has a similar agreement in place for South America.
In total, the company has installed 1430Kw of REV machines since 2013 and more big name brands like Hormel, Nestle and Bonduelle, a French food company, have shown significant interest in working with the company and seeing the capabilities of the REV technology.
Revenue-wise, EnWave saw 110% year-over-year growth in Q2 2019, but much of the companies cannabis royalties have not shown up on the balance sheet yet.
On the TSX Venture Exchange and on the OTC, the company's stock price is up 92% over the last 52-weeks. With all the data and partnerships, EnWave is certainly a company we would keep an eye on.
Equities Contributor: Stephen L. Kanaval
Source: Equities News