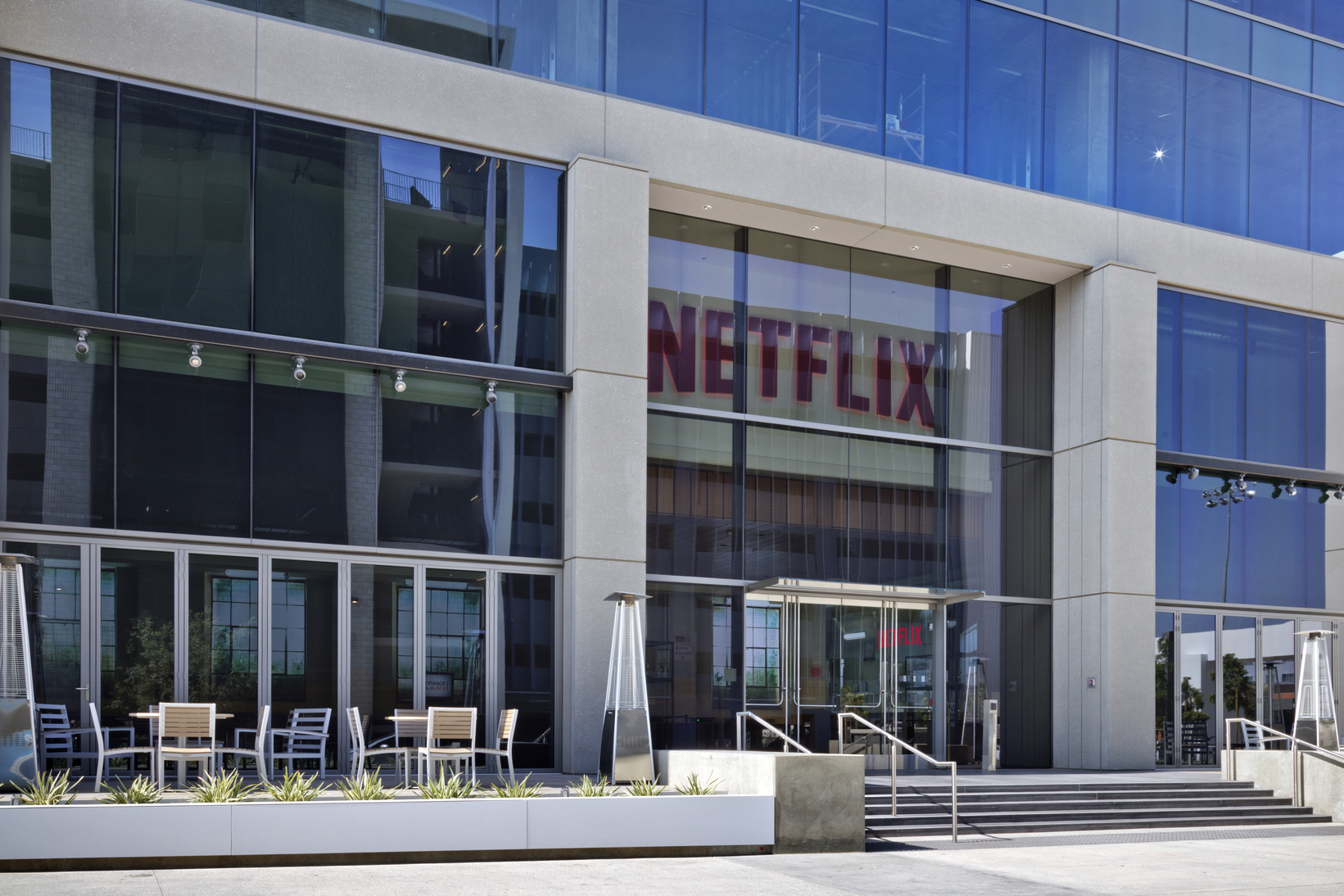 As you may have heard, Netflix (NFLX) bombed on earnings results this week.
The company fell short of its growth target by more than two million subscriptions. And for the first time in eight years, it reported a subscriber loss in the US.
The stock plunged more than 10% on the news.
Last July I wrote explaining why Netflix was in big trouble. If you sold Netflix after reading that essay, nice call—you sold on the highs and avoided the bloodbath.
If you still own Netflix or you're tempted to "buy the dip," please don't.
Netflix Investors Live in Fantasyland
It has exploded 5,600% in the past 10 years, outperforming even mighty Amazon (AMZN) by more than 2X.
Everyone, including me, thinks Netflix's video service is great. I'll happily admit that Netflix is a great business.
But it's a lousy stock.
The problems start with valuation. Even after plummeting more than 10%, Netflix is dangerously overpriced. It has a price/earnings (P/E) ratio of 140, compared to the S&P 500's of 22.
Why have investors bid it up to this absurd price? The argument goes something like this…
Netflix has gained 100+ million subscribers in the past five years and will continue adding millions every quarter for years to come. Revenue will skyrocket, which will turn the company into a cash-generating machine, and its stock will "grow into its valuation."
Using simple math, I'm going to show you why anyone who believes this is living in fantasyland.
Netflix Has 151 Million Paying Subscribers Today
Roughly 60 million of them are in the US, with the other 91 million scattered around the world.
According to the US Census Bureau, there are 127 million households in America. Which means around 47% of US households already have a Netflix subscription.
Big Four accounting firm Deloitte found that 55%, or 70 million, US households subscribe to a streaming service. So even if every streaming household were to subscribe to Netflix, that's only another 10 million "potential" customers.
That's a pretty low ceiling from where Netflix currently stands.
Netflix Is Already Struggling to Acquire New Subscribers
In the first six months of this year, the company spent $590 million on marketing in the US—25% more than what it spent last year. It acquired 2.7 million new paying subscribers, which works out to a cost of just over $219 per new user.
That's a huge 336% jump from the $65 cost per new user it enjoyed just two years ago.
Netflix's standard package costs $12.99/month. At a customer acquisition cost of $219, it takes almost 17 months to break even on a new user. And keep in mind its acquisition costs are rising rapidly.
Can International Subscriber Growth Save Netflix?
In the past year, Netflix has added more than 5X as many international subscribers as US ones. The company expects most of its growth to come from international markets. So this is by far the most important segment to watch.
Until last year, Netflix's subscriber growth rate had risen at around 17% per year. But its growth seems to have stalled. Last quarter, it added just 2.8 million international subscribers compared to 4.6 million in Q2 2018.
To get back on track, it must add over 30 million new users this year, 35 million in 2020… and 40 million in 2021.
My research shows it will probably struggle to add even three million new subscribers/year in the saturated US market. Which means nearly all of this growth must come from international markets.
It All Comes Down to Content
Remember, Netflix has achieved its incredible growth by blowing up the TV distribution model. It ate the lunch of cable companies that used to be the gatekeepers of what people watch.
But as I explained last year, distribution isn't all that important anymore. Thanks to the internet, we can watch practically anything we want anytime we want. Great content is what really matters today.
Netflix has proven it can make good content for a US audience. But to achieve international success, it needs to do so in countries as diverse as France, India, Mexico, and Brazil.
For the most part, TV is a "local" thing. Americans like to watch American shows. Brazilians like to watch Brazilian shows. Which means NFLX must make "local hits" to attract the masses in these countries.
So far, it has failed at this. Frankly I don't know if it's even possible for one company to become a content expert across a dozen different countries with a dozen different languages.
But even if it is possible, Netflix doesn't have the cash to pull it off.
Netflix Spends Billions on Content
Netflix spent a jaw-dropping $12 billion on content last year alone, up 33% from $9 billion in 2017. Its spending on content has grown significantly faster than the rate at which its sales have grown.
This new content has helped bring in 28 million international subscribers in the past year. But it has come at a massive cost. The $12 billion it spent developing content last year dwarfs the $1.2 billion in profit it earned in 2018.
NFLX has been borrowing to make up the difference. Its debt has exploded from $3.3 billion in 2017 to $10.3 billion today.
Netflix Is Worth Half of Today's Price
Today, Netflix trades for $324. Based on its profit forecasts and the average valuation in its industry, its "fair value" is around $120. The average valuation in its industry, by the way, is 40X earnings. So valuing it this way isn't exactly conservative.
Still… I'll entertain the idea that Netflix stock deserves a nice premium. It does have a stellar management team, explosive growth, and has pulled off some incredible accomplishments.
If we're generous, Netflix is worth maybe… MAYBE… $200–$220 a share.
Problem is, that's still 30% below its current price.
Lots of people will read this essay and conclude that Netflix is a good short.
Don't do it. Don't short Netflix.
As you can plainly see from its 140 P/E ratio, Netflix stock isn't driven by fundamentals. It's driven by the enthusiasm of investors, which is totally unpredictable.
There are much easier and smarter ways to make money in the markets than shorting a stock powered by the lofty dreams of investors.
Get my report "The Great Disruptors: 3 Breakthrough Stocks Set to Double Your Money". These stocks will hand you 100% gains as they disrupt whole industries. Get your free copy here.
Equities Contributor: Stephen McBride
Source: Equities News