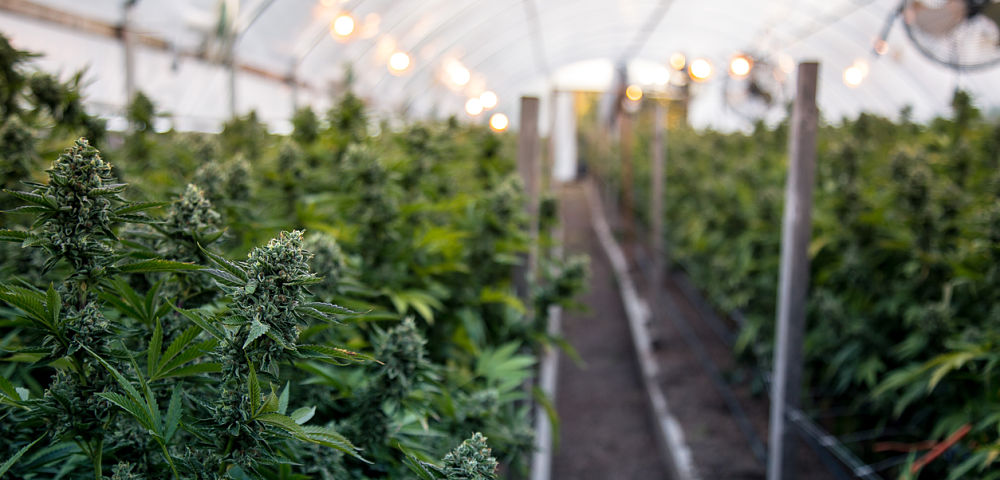 Ancillary services in the cannabis industry are really the supporting cast of characters that are keeping the blood flowing in this growing industry. As competition increases throughout the industry, ancillary services will be more and more in demand to create an edge, and with growers looking to ramp up production numbers Medicine Man Technologies, Inc. MDCL is a name to watch. Cost per pound of cannabis is going up across the industry and many facilities are looking to do more with less. MDCL is mainly a consultancy business helping cannabis operators to diagnose potential pitfalls and to help improve the day-to-day. In fact, many consider the company to be one of the biggest factors in the successful rollout of Colorado's bustling cannabis industry.
The company is run on the financial side by Joshua Haupt who famously penned the cannabis growing manual "Three A Light." The book was an audacious model for growing three pounds of cannabis per grow light. In a recent interview, Haupt claimed that with favorable genetics and lighting, MDCL has seen five pounds her light.
One of the Original Colorado Cannabis Baron Just Got a Hold of a Branded Product Line
To say the least, Medicine Man is an experienced and established name in the industry and now they just made a crucial acquisition.
MDCL recently acquired MedPharm Holdings in what amounts to an accretive move in some key areas directly related to the cannabis boom. One of the most notable areas that MedPharm brings value is their knowledge and expertise in extraction. Already, the company has three proprietary brands in the cannabinoids market. Aliviar, a blend of cannabinoids, terpenes, niosomes and essential oils, used to treat pain and "alleviate" a variety of maladies. The company also sells a "Become" brand that is a pure cannabis cartridge geared toward a female demographics in its packaging and placement. Lastly, "Batch" is a indica cartridge that is geared more toward outdoors experiences or partaking with friends. Besides these brands, MedPharm i a Colorado-licensed cannabis researcher that investigates effects of cannabis on a variety of neurological conditions.
Image from: http://www.batchextracts.com/
All this means is that Medicine Men, a highly efficient operator with consultants that have helped win licenses and establish operations in 17 states with over 100 clients, is now in the product business and will be putting products on shelves.
"This is a significant step in becoming a dominant global operator, filling a key gap in our current products and services," Andy Williams, CEO of Medicine Man Technologies and one of MedPharm's managing partners, said in a news release. "We have had clients in 17 states and seven countries. This highly scalable product line allows us to leverage those existing relationships worldwide."
The company will now – when and if the sale goes through – be operating under a tight tri-part structure that includes Medicine Men, Medicine Men Technologies and MedPharm. In an interview, the Co-Founder and Interim CEO Andy Williams predicted the company to have a future run rate of $40 million. He also sees Success Nutrients and Big Tomato, two cultivation products recently acquired, as catalysts for growth in 2019.
Another note that went largely unnoticed, MDCL made a quiet move last year when they licensed IP to Canada's House Wellness Group Inc. for C$4.65M in cash and stock for a series of branded products to help the latter increase yields. Moves like this led to a favorable year for the company financially, as the three months ending September 30, 2018 generated operating revenues of $4,647,163, an increase of approximately 400% as compared to revenues of $928,264 in the three months ending September 30, 2017. However, there is a lot more to be desired and 2019 may deliver it to investors as MDCL has two affiliated facilities going online early this year.