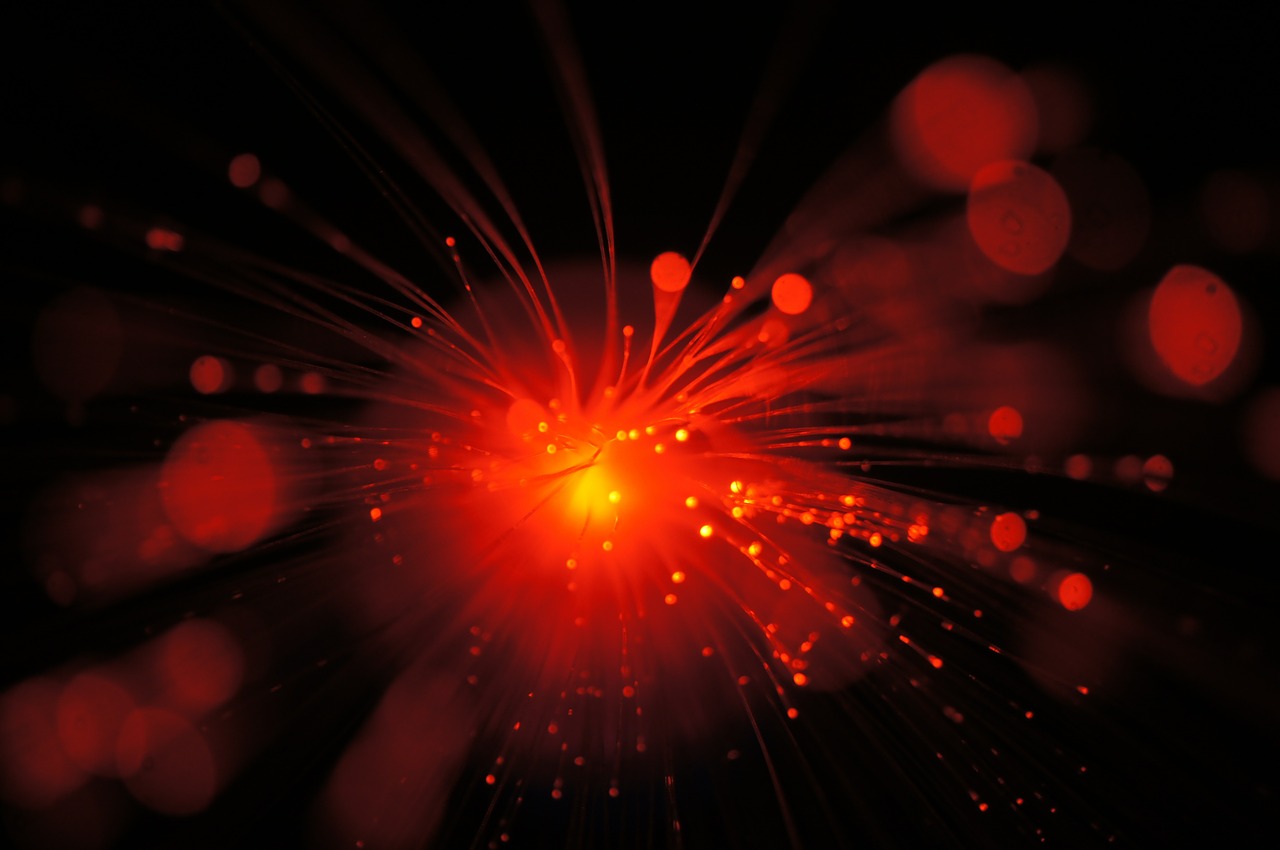 We are approaching the promised land of 5G. Reports are frequent about the multitudinous benefits of ultra high-speed internet nirvana, which many are predicting will be the great awakening of IoT devices.
But, first, what is 5G? 5G uses higher-frequency bands, called millimeter wave, to send data faster than ever before. Those signals operate on frequencies of 24GHz or higher, compared with the 600MHz to 5.8GHz used for today's 4G.
However, reaching these speeds comes with complications – along with a debate on if Moore's Law is slowing or if we have made it irrelevant – and some of those problems hang on the limitations of fiber optic cables.
The Limitations of Our Current System and How Special Polymers can Help
When using a fiber optic cable, maximum optic power is based on how much the fiber can support without being damaged. Thus, power density is based on the laser beams ability to run across the silica inside the cable and be decoded at the other end. The issue is that as data traffic has increased, it has put a strain on fiber optic cables. In order to circumvent the limitations of a fiber optic cable and still feed our appetite for more data, optoelectronic operators were forced to deploy complex and multi-dimensional transmission schemes.
So, this incumbent technology – which is essentially like a Rube Goldberg machine – is expected to increase at even faster speeds as it faces a fundamental capacity limits due to complexity modulation schemes within the axis of the cable. And, furthermore, 5G technology must also be energy efficient.
Lightwave Logic, Inc. LWLG has recently made breakthroughs in increasing optical modulators using polymers. Creating a family of polymers called Perkinamine™ polymers, LWLG was able to double electro-optic response, while keeping energy requirements low. According to the company, Perkinamine polymer are designed to have high electro-optic activity, thermal stability and photostability and compatibility with established optical manufacturing and packaging platforms. These polymers tested at over 100GHz, which is quite extraordinary.
"I could not be more excited or prouder of our team for this accomplishment," Dr. Michael Lebby, CEO of Lightwave Logic, Inc. stated. "They have raised the bar and set what could be a new industry standard for many years to come. Polymer electro-optics can break through today's technology limitations to give us both fast and energy efficient data communications. We are anxious to get this material into a test device within the next 6 months while we continue developing existing polymer device prototypes for evaluation by potential customers. Our team's recent success demonstrates that we are the premier company on the verge of engineering commercially viable, advanced electrooptic materials and devices beyond what has been achieved before."
While LWLG (which is still pre-revenue at this point) is going to continue to do testing on these polymers, the company already has a 50 GHz modulator for sale.
As 5G materializes, an issue that may come out is that using millimeter waves will require more cells as these waves are more prone to getting blocked due to their smaller wavelengths. So, Lighwave's extremely advanced technology will be appealing to telecom operators who want to move quickly and assuredly to keep promises to customer and the government, which also has a lot banking on the rollout.
"Discussions with prospective customers are validating that our modulators are ideally suited for the datacenter and telecommunications markets that are over 10 km in length," Dr. Lebby discussed in his shareholder letter at the beginning of the year. "This first target market is expected to be worth over $1B over the next decade. As we noted in the in the previous quarterly letter, the customer design-in process encompasses initial evaluation of our samples, reliability and test data, proceeding to more extensive evaluation, optimization, and possible customization. The potential customers' technical feedback is provided back to our technical team."
Certainly, Lightwave Logic is a long-term heading into a new area of 5G and the impending technical issues that will arise as we maximize our data speeds to those not seen before.