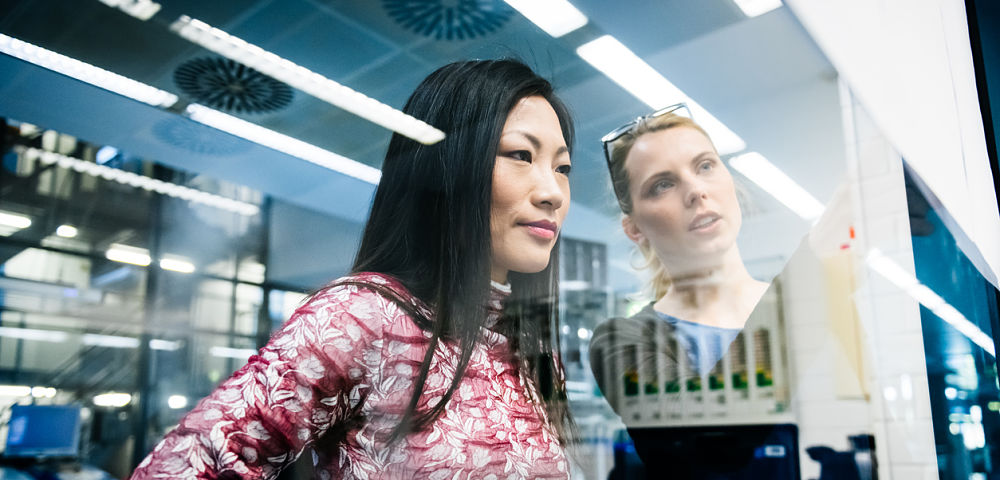 Nearly a year since the Harvey Weinstein scandal first convulsed the world, a California state senator is addressing one of the questions that linger in the wake of the Hollywood titan's downfall: would a culture of sexual harassment have flourished at the top of businesses like the Weinstein Company if women had sat on its board of directors?
Almost certainly not, says Hannah-Beth Jackson, a Democrat senator from Santa Barbara who has co-authored a bill mandating greater gender equality in the boardroom. The California governor, Jerry Brown, must decide whether to sign the bill into law before the end of the month.
"It's my firm belief that with more women on these corporate boards this behaviour will stop, and will not be allowed," Jackson says. "Boards now understand the impact of this behaviour, how negative it is to the workforce, and how it impedes female workers and executives from doing the best job they can do."
The California bill, which is known as SB826, mandates that public companies headquartered in the state must place at least one woman on their board by the end of 2019. It also demands that two women must sit on publicly listed boards with five members, and three on boards of six or more by 2021.
As of , more than a quarter of the 445 publicly traded companies in California still had no women on their boards. In drafting the legislation Jackson cited numerous studies showing that companies with female board members are more profitable and productive, including one by financial analysis firm MSCI showing that US companies with at least three female directors financially outperformed those with none over a five-year period.
The legislation would not have affected the Weinstein Company, Jackson points out, because it was privately owned – and based in New York. But the scandal nonetheless offered powerful lessons. The Weinstein Company board was entirely male and it was "very well aware of Weinstein's outrageous behaviour", she believes. Jackson adds that she thinks the board knew because it had "put money into funds to pay off claims arising from emotional distress and careers that had been destroyed because they wouldn't engage in sexual behaviour with him".
A number of Weinstein Company board members have denied knowledge of the allegations before the scandal blew up last year.
The California Chamber of Commerce argues that the SB826 quota system does not address a lack of boardroom diversity along racial and ethnic lines. Others say legislating to address gender equality would create "token" measures that ultimately harm rather than help. "As a woman, I find this not only condescending but absolutely ridiculous," says the Fox News commentator Tomi Lahren.
"One law doesn't change the world. But when we step forward and make it clear through a variety of laws that gender discrimination, sexual assault and harassment will not be tolerated then we will see the culture change," says Jackson.
Pointing to the MSCI data, Jackson argues that companies with women on their boards are more profitable and productive. "Once we achieve critical mass, companies will be more profitable, more transparent, and there will be more accountability for misbehaviour in the workplace at every level," Jackson asserts.
But when Brown sits down to sign SB826, he will do so in the shadow of one of the largest post-Weinstein harassment scandals – the departure of the CBS chief executive Les Moonves. Concerns over board strength linger over the fate of Moonves too. Yet it took six weeks between the first allegations of sexual misconduct against Moonves to be published in the pages of the New Yorker and his exit from the company.
That left many to argue that the CBS board was too slow to act and was blinded by its loyalty to Moonves until the clamour from shareholders and a fall in the value of CBS stock became impossible to ignore. Moonves denies the allegations.
"The issue is not how quickly you act after allegations are made, it's how quickly you act after you determine the truth of it," says Charles Elson, a corporate governance expert at the University of Delaware. "Investor pressure has made it hard for a board to look the other way. Now they're forced to act more quickly."
The Californian legislation is not unique to the US – Massachusetts and Illinois have passed non-binding resolutions pushing companies to address the issue – and it is closely related to European efforts to legislate against imbalances.
In 2003, Norway mandated that 40% of corporate board seats be held by women, which was followed by France and other European countries. In 2015, Germany mandated that 30% of corporate board seats be held by women.
The gender diversity push is increasingly being taken up by investors. In March, the powerful New York State Common Retirement Fund announced it intends to oppose the re-election of all directors on hundreds of US corporate boards without a single woman.
The share of companies with all-male boards on the Russell 3000 Index, which includes most public companies on major US stock exchanges, fell to 17% this year, down from nearly a quarter in 2016, according to the Gender Diversity Index published by Equilar, a research firm that gathers data on executives and boards.
The study also found that nearly one third of new director seats went to women in the first quarter of 2018. The co-author of SB826 hopes that California, as the world's fifth largest economy, will set the pace in boardroom diversity.