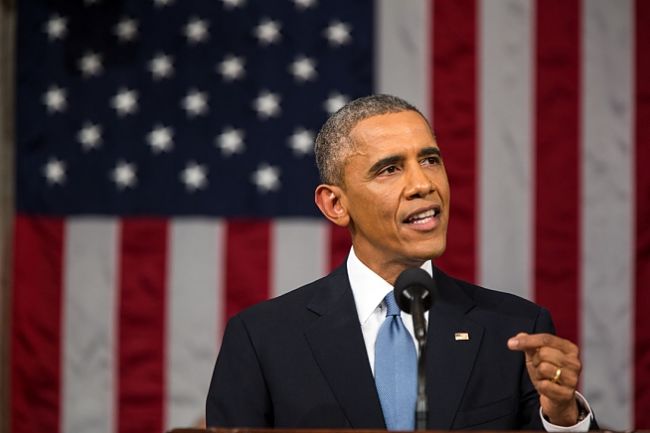 With just three weeks until the Iowa Caucuses, President Obama's final State of the Union Address will try to impact the 2016 debate. The annual ritual dates back to George Washington and tonight's could resemble previous speeches. The president will seek to profess his hope for the country and assess the positive changes that have come since he took office during the recession of 2008. As Russia's economy shrinks, European markets slow, and Chinese stocks drop, the U.S. economy could be in the best position to make gains. The dollar is up again as China raised interest rates to shore up the Yuan. President Obama may not mention these things directly, but he will be touting American optimism.
Obama's eighth address to Congress will seek to be what candidates will be talking about over the next month. The president's talking points will reel candidates in and make them respond. The point of this is to keep the Obama Administration relevant. Of course, some analysts are saying that Obama will set the table for Hilary Clinton tonight.
In one year and eight days, the president will hand over the reins to his successor and his legacy is hinged on a Democrat following him. If a republican is elected, they will most certainly destroy and unravel much of his policies. The safeguarding of his legacy is ironic because of how bitterly they fought in 2008. However, the real answer may be that both figures need each other. If the economy starts to stumble, Hillary's campaign will be taking on water.
The State of the Union will start at 9pm EST. Coverage can be streamed online at wh.gov/sotu, seen on Youtube, and will be on local networks.
DISCLOSURE: The views and opinions expressed in this article are those of the authors, and do not represent the views of equities.com. Readers should not consider statements made by the author as formal recommendations and should consult their financial advisor before making any investment decisions. To read our full disclosure, please go to: http://www.equities.com/disclaimer