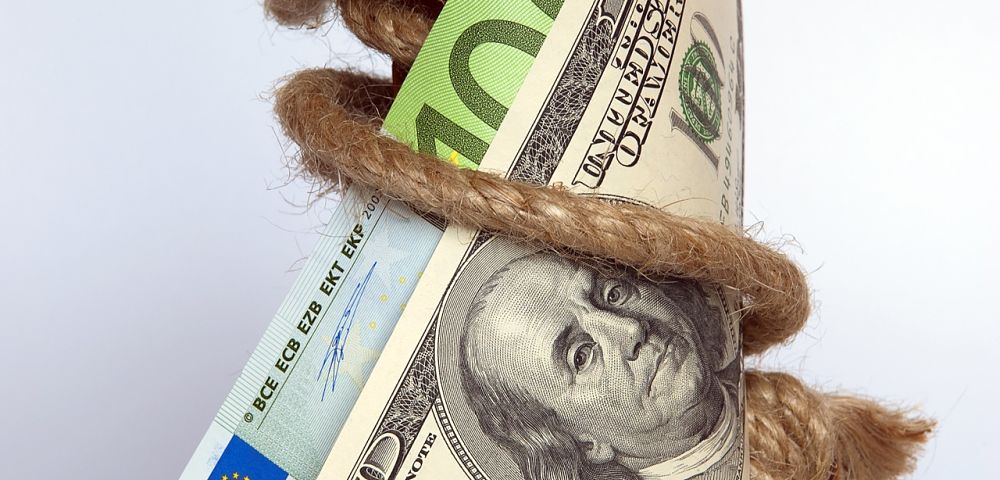 EURUSD continues retreating. The major currency pair slowed down its decline a little bit last Friday due to rather complicated statistics from the USA, but resumed trading downwards on Monday morning.
So, the USA reported on the labor market in September. The numbers were quite mixed, but there was an objective reason for this: it looks like September slowly becomes a traditional "hurricane month" in the USA, when manufacturing sector or the consumption suffers. Or both.
Last month, the Non-Farm Employment Change in the USA was 134K against the expected reading of 185K. The report says that the tertiary industry was hurt by hurricanes most of all: the employment in restaurants and cafes, hotels, and shops. At the same time, the employment in the manufacturing sector improved. It seems like the bad weather prevented people from going out and making use of the service industry. Remember that the ADP report showed 230K and that's a terrific number, which was way much better than market expectations.
The Unemployment Rate in the USA decreased from 3.7% in August to 3.9% in September.
The Average Hourly Earnings, the indicator which has recently become speculative due to its volatility, added 0.3% m/m in September, the same as the month before. On YoY, the indicator expanded only by 2.8% after adding 2.9% in August.
Investors weren't too positive in their response to the numbers: the USD was corrected against the Euro and retreated a bit, but on Monday morning the American currency resumed its attack.
The H1 chart of EURUSD shows that after rebounding from the current channel's resistance line the pair started a new descending impulse. The closest downside target is the support lien and 1.1410. However, the price may reach this level only after breaking the fractal at 1.1463. At the same time, one should exclude a possibility of a new correctional uptrend, which may start if the instrument breaks the resistance line at 1.1530. The short-term target of this correction may be the resistance level at 1.1630.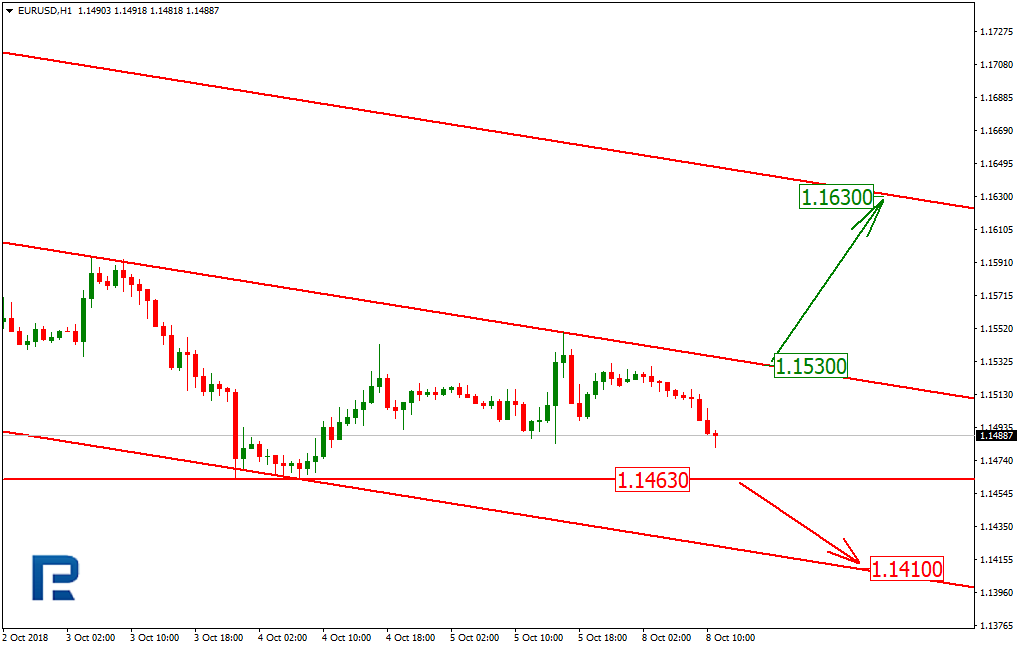 Author: Dmitriy Gurkovskiy, Chief Analyst at RoboForex
Disclaimer
Any predictions contained herein are based on the authors' particular opinion. This analysis shall not be treated as trading advice. RoboForex shall not be held liable for the results of the trades arising from relying upon trading recommendations and reviews contained herein.