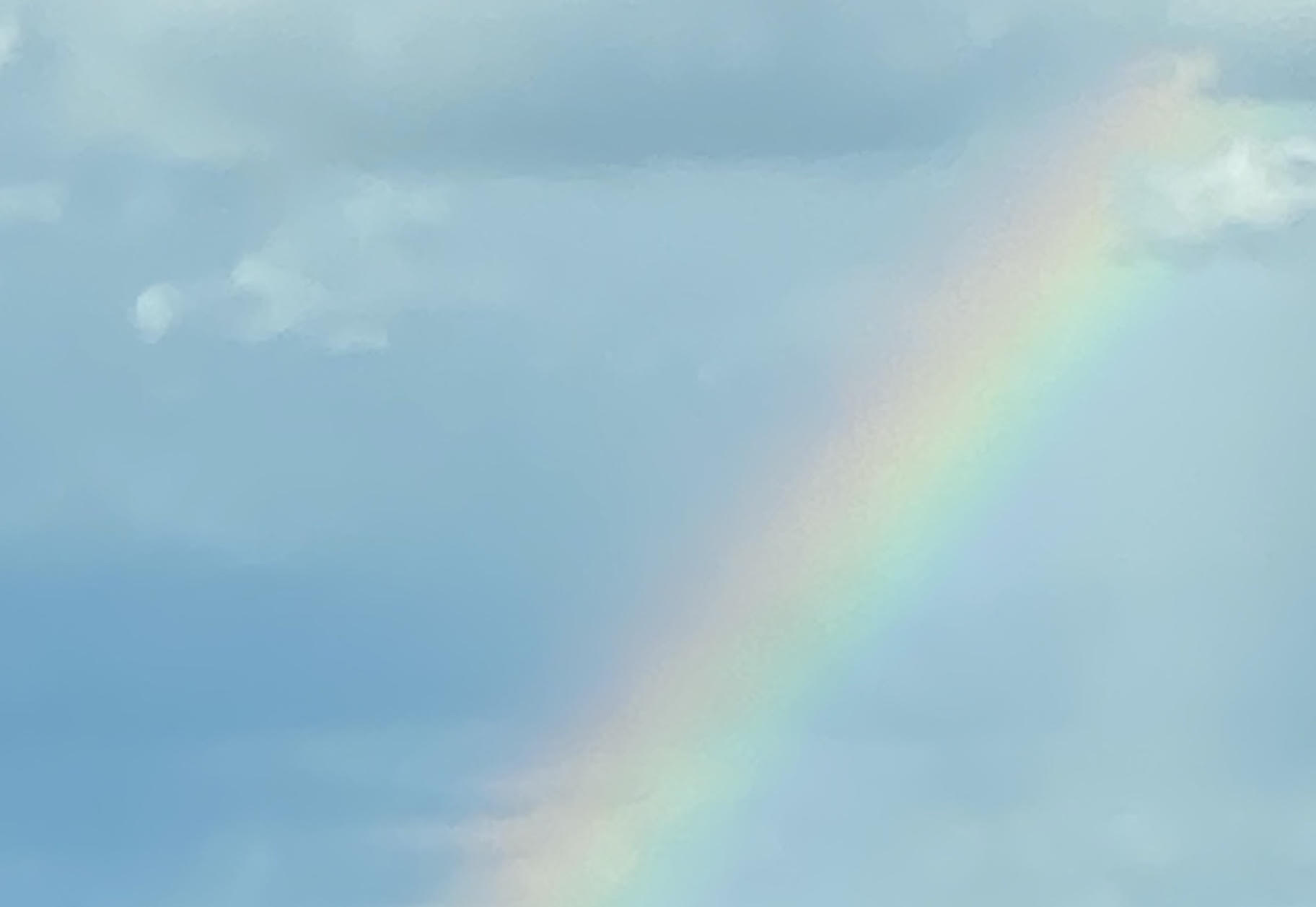 When COVID-19 hit, people everywhere were struggling to learn how to deal with its impact. We watched daily news reports, read articles and shared our fears with our families and friends. We came to realize that our definitions of normalcy had changed — perhaps forever.
From students taking online classes to executives in the C-Suite conducting remote virtual meetings, downloads of global video conferencing apps by Zoom Video Communications (which has since tackled the issue of "Zoom bombing," when uninvited guest join meetings, often with malicious intent), and Microsoft (Skype) grew by more than 100 percent in March.
Other popular workplace communication tools that experienced huge surges in usage were Slack, Microsoft Teams, Cisco's WebEx and BlueJeans (whose timely acquisition by Verizon just closed), while millions of others have been using WhatsApp, Apple FaceTime, Google Meet (formerly Hangouts), Snapchat and Facebook's recently revamped Messenger Rooms.
In May, The Washington Post rated the top video communication platforms with Zoom being the most preferred. Spurred by its numerous and widely reported security and privacy issues, the company moved quickly to make passwords mandatory for single users and also added a security icon that groups several features including the ability to lock meetings, remove participants and restrict sharing of screens and chatting.
Instead of using buzzwords like transparency, personalization, pivoting and "the new normal," Zoom's billionaire founder and CEO Eric Yuan was honest and open about how these problems occurred. "We didn't design the product with the foresight that in a matter of weeks, every person in the world would be suddenly working, studying and socializing from home." The company acquired Keybase, a security and cryptography company to add end-to-end-encryption video calls.
Throughout 2019, I discussed in this column aspects of the digital world that must be considered by all participants: the fact that we are being followed, how our data is being used and sold, massive data security scandals, online fraud, the loss of trust in big tech companies and more. Dr. Larry Ponemon, Chairman and Founder of the Ponemon Institute, a research think tank dedicated to advancing privacy, data protection and information security practices, noted, "The average consumer has been involved in six data breaches. Most people don't realize they've become a victim of a data breach."
In the time of coronavirus, increasing numbers of consumers and companies are using these digital tools to stay connected to family, friends, colleagues and clients. We've changed our focus to: where would we be without technology to keep us informed, busy and less isolated?
Professional and Personal Personas Merge
I can't remember a time, other than when I was a child, when I've had more personal conversations with people. Prior to the pandemic, we met with clients, prospects, and colleagues during events, meetings, calls, pitch fests, webinars, webcasts, summits, and podcasts, where we were all about business first.
Now, most conversations start with how are you doing, how are you managing, what are you doing to stay busy? Since we're all in this together, people are becoming more comfortable being vulnerable, honest, helpful and caring. Connections have transcended the professional to become much more personal in nature.
I, for one, wholeheartedly approve.
Recently, I participated in a virtual FinTech breakfast, hosted by GritDaily, where we all shared where we live and how we're coping, while actually spending less time on having what would have been a typical in-depth conversation about financial technology.
Subsquently, I hosted a webcast via CommPRO called, "Tech Talk: How to Become More Marketable." The guests were Jason Yanowitz, co-founder of BlockWorks Group, Raymond Kahn, founder of Archon Advisors and part of senior management at a "stealth-mode fintech startup" and Andrew Corn, CEO of E5A Integrated Marketing. Beforehand, we each spoke about our families, life during these times and other personal details before discussing the webinar topics and participating in the event.
"Before corona[virus], we may have taken our social interactions for granted and been the kind of person who said, 'I'm terrible at keeping in touch,' " said Dr. Ami Rokach, Executive Editor of the Journal of Psychology: Interdisciplinary and Applied, and a clinical psychologist who teaches at universities worldwide."Suddenly, people are becoming aware of how important it is to stay in contact with their fellow humans. Whether it's by phone or in person, I hope this will stick with us when we come out of the pandemic."
Startups Meeting New Demands
Architecting for longevity and adaptability requires a deep understanding of both today's realities and
tomorrow's possibilities. It requires an appreciation for the technology and market forces driving change.
And finally, it requires a long-term commitment to focused and incremental progress.
An example of a startup heeding Deloitte's guidance is Lunchclub, which closed a $4 million seed round led by Andreessen Horowitz and other investments from co-founders of Quora, Robinhood and Flexport.
The company's objective is to create curated, one-to-one professional connections in the form of 45-minute meetings based on your profile and objectives, including brainstorming with peers, discussing new projects, raising funding, finding partners, and more.
Since being invited to join, I've had roughly ten meetings with industry peers and provided mentorship to people just starting out. If you choose to have two meetings per week, it's free. To schedule more, you need to invite others to earn Clubpoints. Lunchclub is a perfect example of a startup identifying an unfilled need. Regardless of age, position, industry, interests, experience and our current situation, we can all learn from one another.
Founder Institute, one of the largest startup event organizers in the world, launched a new free series of online interactive events for entrepreneurs. The company lists startups in hospital and medical technology, supply chain, mental wellbeing, remote work and online learning, and offers an open-source database on its Founder Health Club.
How to Show Up on LinkedIn
Like many others who have been on LinkedIn for years, I share thoughts, post articles and try to make new connections. Upon serious reflection, however, I realized that I use it very passively, and am more of a lurker than an active participant. As someone who's been trained to advocate for my clients and their ideas, doing a live video for just myself felt too promotional for me.
With more than 610 million members, 303 million active monthly users, 90 million senior-level influencers and 63 million decision-makers — and the ability to make live broadcasts to this community — LinkedIn presents a vast opportunity for connection that I wasn't using properly — and I obviously wasn't alone.
After learning about Brian Schulman's LinkedIn Live free video broadcasts called, #VoiceYourVibe every Wednesday and Saturday, I was enlightened by what I experienced. During the broadcasts, people worldwide give shout-outs to others who've inspired them within the past week, share positive stories and message one another. I recommended these shows to several business colleagues who subsequently watched them live and said they felt better after participating.
You might think that if you're a public speaker, had participated in live events or have been a guest on podcasts and interviews, it would be easy to go live. It may be easy for some, but some proper prior preparation won't go amiss. Since videos drive engagement, it's important to determine what you want to share.
Instead of being sales-oriented, it's important to share content that's educational, newsworthy, though-provoking, inspiring or entertaining, depending on the audiences you want to reach, and on what platform.
Finally, I was convinced. After ten (!) practice sessions, I created a Facebook live video which began with, "Welcome to Glavin's Frat house," inspired by two of my three grown sons who have been living at home with me in coronavirus-driven style. It was atypical, but since we're all in this together, I created two, and feel more comfortable.
If you practice going live on Facebook, Instagram and other platforms, you'll gain more experience and may even become a LinkedIn Live broadcaster. It's easy to apply and if you're denied, keep practicing. When LinkedIn sees that you know how to live stream, you'll eventually get accepted.
After going down the rabbit hole of reading and sharing news about COVID-19, more people are using social media to share positive affirmations with quotes, questions, surveys, photos, and videos. LinkedIn is a great venue that combines these social aspects with the opportunity to reach a relevant professional community.
How Big Tech is Helping the Social Good

Big tech companies are spending marketing dollars to get the word out on their offerings. Microsoft, for example, is offering free trials of its Teams chat app for six months. Google is enabling free enterprise access for Hangouts, offering livestreaming until July 1, 2020. Both firms offer tracking websites that enable you to follow the up-to-date spread and impact of the coronavirus.
Twitter stands out for its decision to enable employees to work remotely permanently. Apple, Google, Facebook, Microsoft and Amazon are helping their employees adjust by defining how and when they may return to work. While some of these work-from-home opportunities may come at reduced salaries, I think many employees will jump at the chance if it jibes with their personal circumstances.
How to Move Beyond Doomsday Thinking

While we can't control how others behave during this pandemic, we are not helpless. We can control our micro environments, including washing our hands, using hand sanitizers, wearing masks and practicing social distancing. If you're having difficulty coping with the new world order, one professional suggestion is to find a mentor or a coach to help you see yourself from a more objective perspective, and help you learn how to achieve results.
Alternatively, find a psychologist with whom you can talk about your fears and limiting beliefs and perhaps learn to think about your life in new ways. Instead of thinking about what you don't want to do, think about what you enjoy. Then, look back throughout your life, background, experiences, relationships, hobbies and interests to find common patterns and identify transferable skills.
And don't forget that you can always phone or Zoom a friend. It's free, it's familiar and it's a connection that you don't have to search to establish.
Since we have more free time, why not reflect on what you enjoyed doing when you were young? Maybe you have a talent for writing, creating art, learning a new skill like coding or something else. There are numerous courses on Coursera and Udemy where you can take a class for free online from a professor from a leading university and even get a certificate for roughly $50.00.
A while back, I did this exercise, and I learned that I loved writing and technology. That's what led to my column, "Glavin's Tech Talk" after several years of writing for publications.
On my recent birthday, I spent the time celebrating with my three boys. That night, we did karaoke, each singing a song while listening to the instrumentals and reading the lyrics. It reminded me of how much I loved singing and playing the piano, so we decided to buy a keyboard.
Another example of discovering a hobby was when I took a photo of a rainbow last night. Despite the fact that I regularly post images, quotes, photos and share videos, I forgot that I loved photography. Now, I dig out the professional camera I was given as a gift and get back to improving my skills.
Like nearly six million other viewers, I've been watching the series "The Last Dance." While it's not fair to call it a documentary, given Michael Jordan's production company's involvement in the project, it's no less entertaining and enlightening for that. It's not a spoiler to say that Jordan is considered by many to be the best basketball player of all time. Beyond talent, Jordan's success was his mindset. It's rare to hear sports coaches speaking about psychology. But, like everything in life, success is often determined by how we respond to our situations.
If you're trying to achieve, there will be roadblocks. I've had them; everybody has had them. But obstacles don't have to stop you. If you run into a wall, don't turn around and give up. Figure out how to climb it, go through it or work around it.
_____
Wendy Glavin is the founder and CEO of Wendy Glavin Agency, a strategic marketing, public relations and social media consultancy. Find out more at www.wendyglavin.com.
_____
Equities Contributor: Wendy Glavin
Source: Equities News