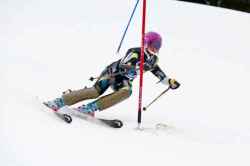 I expect it will not be a banner year for those who index and stay fully invested in the stock market throughout 2015. While the trend remains up, we are in an extended Bull Market. We enter the year with fundamentals improving for the US economy, but we also enter the year in short-term overbought territory on the stock market. Time to be nimble again.
Over the last few months we have seen an increase in volatility. If you "bought the dips and sold the rips" it has been a great time but most are unable to do that. I expect after an initial poor start to the year we will have another nice run to my target prices of DOW 20000 and NASDAQ 5000. But to make real money this year you will need to be nimble.
After the last few years of gains, it's just not the right time to lose your risk parameters. Strong defense is encouraged now and in my Magnet managed accounts, I am over 30% in cash again. I see plenty of good companies, just not good entry points now. It is time again to set "wish list prices" for stocks you want to own, set trailing stops to those stocks that have been great to you, and clear out any weaklings that you forgot to sell before. Cash will come in handy. It is not a good time for complacency.
I am not overly nervous about the market right now but I also am not optimistic when I look at the charts right now. I prefer to err on the cautious side right now. Maybe just another year older and another cycle wiser.
Longs: Noah Holdings Limited (NOAH) , ANI Pharmaceuticals, Inc. (ANIP)
Happy New Year!
By Jordan Kimmel, Chief Investment Officer at Investview, Inc. (INVU).
DISCLOSURE: The views and opinions expressed in this article are those of the authors, and do not represent the views of equities.com. Readers should not consider statements made by the author as formal recommendations and should consult their financial advisor before making any investment decisions. To read our full disclosure, please go to: http://www.equities.com/disclaimer