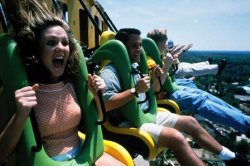 There is one thing you can count on with the US stock markets. They go up, then down, then up, and the cycle never stops. We have also seen, at least since 1929, a long-term trend that ultimately makes investing in stocks over an extended period as a better investment than pretty much every other choice.
After the 2008 financial crisis, the market dropped significantly through early 2009. Then it started back up. And it pretty much didn't stop all the way through 2014. One could argue the market had been hitting heights that might have been a little more euphoric than the economic and political situation would warrant.
So we have seen a fairly sizable drop in the last week that leads us to a down market for 2015 at the moment. It's probably about time. I'm a mere armchair observer of the markets, though as a securities lawyer I certainly advise many on the Street. But the factors apparently causing this drop (China, oil prices dropping, credit problems in emerging markets), do not seem the type to cause alarm. Most customary market corrections involve a less than 20% drop, last week was 5%.
This time: seems like an appropriate correction.
DISCLOSURE: The views and opinions expressed in this article are those of the authors, and do not represent the views of equities.com. Readers should not consider statements made by the author as formal recommendations and should consult their financial advisor before making any investment decisions. To read our full disclosure, please go to: http://www.equities.com/disclaimer