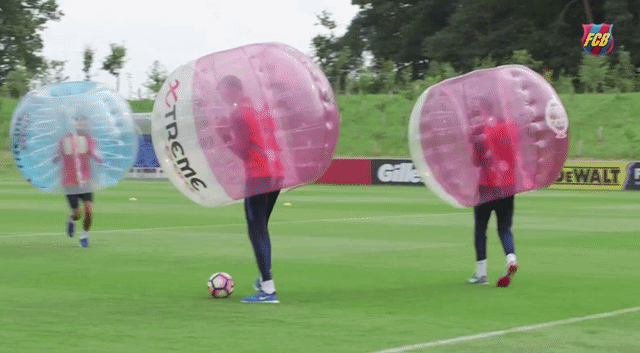 If there's anything super-important in life, it's reproduction. Without it, there's no life… that's why sex was designed to be so pleasurable.
But pleasure is an addiction (to all creatures). Everyone has their guilty little pleasure. It might be chocolate or coffee, alcohol or opioids, a foot fetish or talking a lot. Some birds get drunk off of fermented berries. African elephants, monkeys, meerkats and giraffe get drunk eating fermented marula fruit.
Life is hard. We all need an escape valve to relieve the pressure from time to time.
We know that all of these elixirs can become dangerous if we don't moderate our consumption of them. And if we let the addiction take over, there's no easy way back. It's detox or die.
Now you understand bubbles.
They're what happens when we let the addiction gain control.
Whether it be real estate or stocks or gold or bitcoin, when investments bubble up, we get hooked to the high from gaining something for nothing.
We make 30%-plus a year in stocks compared to the boring 10% average longer term…
We make 15%-plus per year in real estate versus the snooze-fest 3% longer term…
We make 20-times our investment in bitcoin in less than a year!
Who wouldn't want those kinds of successes?!
Who wouldn't become addicted to the adrenaline rush they create… to the feeling of power and wisdom they evince in us?
So really, it should come as no surprise that bubbles follow the same pattern as…
Orgasms!
That's why I created my bubble model, which I wrote in detail about in my latest best seller, Zero Hour: Turn the Greatest Political and Financial Upheaval in Modern History to Your Advantage.
Here's what it looks like (based on the Masters and Johnson male orgasm model first documented scientifically in the late 1950s)…
There's desire, then excitement, and finally an orgasmic blow-off.
Now ask yourself: how do orgasms typically end for males?
Very quickly and then we're, like, dead, for a while. We don't want to talk or cuddle, we're done!
Orgasms take a lot of energy and hence, aren't sustainable.
Bubbles are exactly the same way!
So, here are some simple principles of this bubble model.
First, you can't talk anyone out of a bubble they are benefiting from because they're high and happy and don't want it to end… it's called being in denial.
Second, stock bubbles tend to burst twice as fast as they build – and the advance is parabolic to begin with.
Third, when they burst they tend to go all the way back to the bubble origin. That's the point where they diverged from the fundamental trends and took you to that high. But when they end, and collapse, they bring you back to earth with enough force to snap your neck.
I'm talking 80% losses, like we saw after major stock bubbles burst like 1929, the Nikkei in 1989, the Nasdaq in 2000, and the Shanghai in 2007. It won't be long before we can add the Nasdaq in 2018 to that list.
Look, I'm not saying that we should avoid pleasure. We need it to stay sane.
But I am saying that we shouldn't become addicted to the pleasure we get from successful investments.
Stay grounded.
Harry
Follow Me on Twitter @harrydentjr