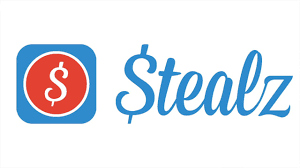 Social Media, especially Facebook, have turned into personalized advertising interfaces. These communication hubs are now fueled by advertising and corporations looking for awareness and cheap branding. A common picture on Facebook and Instagram is the overhead view of a delicious plate of food. The comments that follow are usually along the lines of: where did you get that? Or that looks delicious! Now, many of these posts leave out the location and restaurant, but now there is a company that is aiming to use social media and regular customers as brand ambassadors.
---
---
Stealz Inc. rewards customers for sharing pictures of products on their social media pages. This allows for a recommendation word-of-mouth that is more trustworthy and seamless. For example, you go to a local doughnut shop in your neighborhood and take a picture of their doughnuts with the Stealz app. As long as the local doughnut shop is registered with Stealz, the post will automatically tag the shop and the picture gets sent out to all the sharer's friends—and it happens to look more natural and authentic. The idea is a win-win for both parties because the company gets visibility on your social media page, which improves their customer base, and the customer gets rewarded with free items and deal on the Stealz app.
The app serves over 1,000 brands like McDonald's, Taco Bell, KFC, Applebee's, Bojangles', Zaxby's, Anytime Fitness, Dave & Buster's, and IMAX Theatres among others. Stealz has raised $1 million from investors who believe that the company represents an important disruption in the dynamic between businesses and customers. For a business, the app will also provide you with analytics on your customers' buying behavior and provide insight on how to advertise to your base. The company and CEO Jim Zidar have partnered with IBM Watson to add supercomputing analytics to the site, which will add a more detailed feedback report. This allows for a restaurant or brand to gather guest participation and retention. Stealz will also provide email marketing, track social media impressions, and send customizable push notifications.


DISCLOSURE: The views and opinions expressed in this article are those of the authors, and do not represent the views of equities.com. Readers should not consider statements made by the author as formal recommendations and should consult their financial advisor before making any investment decisions. To read our full disclosure, please go to: http://www.equities.com/disclaimer