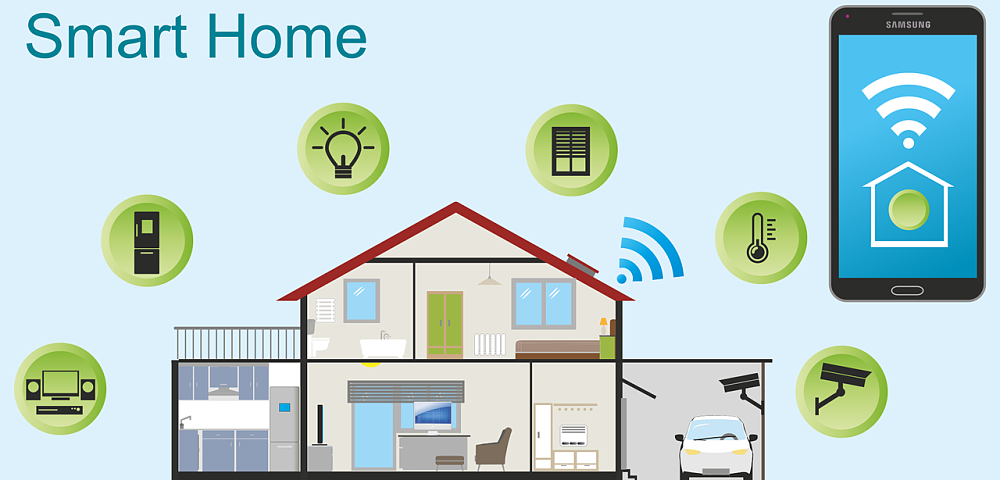 As artificial intelligence and IoT continue to advance and refine, the smart home is starting to take flight. More and more objects are now becoming connected to smart devices—washing machines, lighting systems, ventilation, cooking appliances, cameras—all controllable from a single device. Thus, with an expected CAGR of 14.5%, forecasts from the industry show that connected homes will top $50 billion by 2022. Furthermore, in a survey conducted by Jabil, respondents noted that smart home solutions are most desirable because of their cost savings and sheer pragmatism. Diving deeper into the report titled, "Connected Home and Building Tech Trends," a rising segment within the pooled respondents posited a notable increase in smart systems' popularity with real estate agents and renovating homeowners looking to technologically upgrade their units before sale.
From renovators to everyday homeowners, saving money on rising energy costs may be one of the leading drivers for mass market adoption. A study from the University of Massachusetts Amherst demonstrated that smart homes can reduce electricity costs by as much as 20%. In fact, key players from giants like Google GOOGL to Amazon AMZN to emerging players like Lomiko Metals Inc. (LMR:CA)(LMRMF) subsidiary SHD Smart Home Devices within the tech industry are partnering directly with homebuilders to answer this demand more expediently.
Google and Amazon are Investing Heavily in Smart Home Technology
Google recently announced a deal with KB Home KBH, one of the largest home builders in the U.S., to integrate Google's smart home product directly into the design of new homes. The program, called the KB Smart Home System, will feature a number of embedded hardware products—Google Home, Google Home Mini and the video doorbell, Nest Hello—all supported by Google Assistant. Initially, the system will only be available to customers in Denver, Colorado; Las Vegas, Nevada; Jacksonville, Florida and Orange County, California but will expand well beyond that depending on customer response.
"People often buy smart home products ad hoc: install a thermostat here, buy a smart speaker there," Michelle Turner, Google's director of product management, said in a press release. "But now that smart home technology is becoming more prevalent, we should be building homes around that smart home technology so that all products can work together to make living in your home simpler."
Similarly, Amazon is doubling down on its Alexa-powered device with the news breaking this month that Jeff Bezos' behemoth will release eight new smart devices in the near future. The devices include a microwave oven, an amplifier, a receiver, a subwoofer and an in-car gadget, CNBC reported. This news further demonstrates Amazon's interest in staking a large share of the smart home market. In addition, and not to be outdone by Google, Amazon partnered with home builder Lennar—actually replacing Apple AAPL—in a deal to provide new homes with Echo speakers and complimentary visits from Amazon technicians.
In an effort to add downward price action, IKEA is also ramping up its smart home product line with an upcoming smart blinds release. The Swedish company's Tradfri line is an affordable smart lighting series, and recent patents suggest the company might be looking to comprehensively expand its offerings to compete with the likes of Google, Apple, Samsung and Amazon.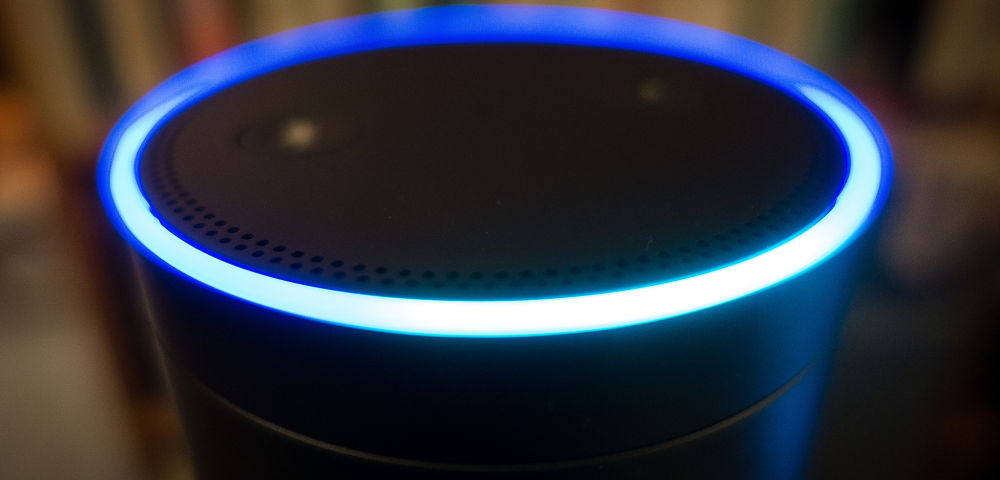 The Possibilities of the Smart Home Expand Well Beyond Control and Automation
However, technological comforts and automation only scratch the surface of the actual possibilities. First, smart homes and IOT are setting up to be two of the most important factors in improving health and wellness. Through the advancement of IoT in wearables and other sensors, home-based patient engagement strategies are innovating virtual healthcare. Many predict that the next step will be to fully connect the entire home ecosystem to meet the critical care needs of those aging-in-place, those suffering from chronic disease management and the physically and mentally disabled.
Thus, the hope is that intelligent homes of the future will be able to provide a therapeutic environment offering a holistic health management system through multiple points of care installed in the home.
Insurance carriers also see value in the rise of smart home technology. Pipes and wiring could be monitored to minimize the risk of common home problems like leaky pipes and faulty wiring. IoT could significantly reduce policyholder claims and create a different client relationship in the sense that the insurance company might call you to inform you that a plumber is on the way to inspect a potential pipe burst. Insurance carriers could gather a feed of data from your home and subsidize some of the technology costs.
Yet, underneath all these growing trends within home healthcare and risk management is the importance of the smart plug, which is essentially the nervous system for the connected home.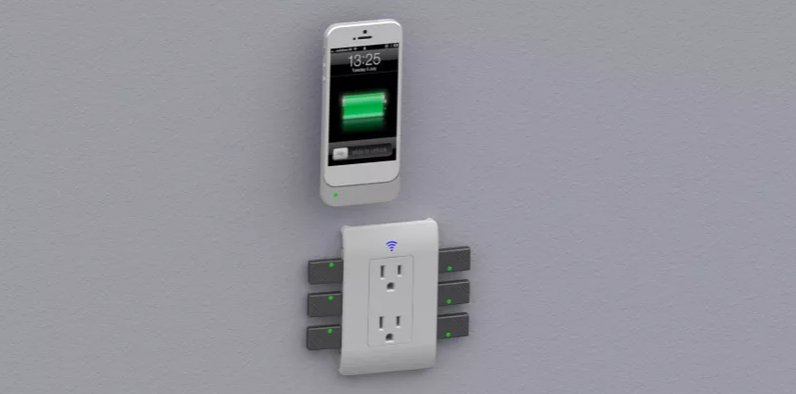 Smarter Plugs will Make Growth Within the Sector Possible
The smart plug is key to the growth of the smart home sector. Not only is it the first step for consumers to get their home connected but it functions as the central hub for all the enabled IoT devices inside the home to work seamlessly.
There are already solid options within the market. Leviton's smart switches are compatible with Google Assistant and Alexa. The private company also announced a partnership with Nest allowing for switches to sync with the latter's thermostat and home security suite. For example, if the Nest Protect sensor detects carbon monoxide, then Leviton's light switches will blink as a warning.
Lomiko Metals' LMR:CA LMRMF diversified its investment strategy by funding SHD Smart Home Devices.The main product is called Spider Charger and is a smart home charger containing six USB ports and two AC receptacles. Designed specifically for condominiums, hotels and offices, the recently revamped charger is decor-friendly with an increased power capacity and can be easily connected to wireless networks. SHD's multi-tasking charger is in the process of being approved for safe installation through Underwriters Laboratories and applying for Energy Star compliance, a benchmark for energy-efficiency.
"Not only do we have an incredible opportunity to participate in a thriving IoT and Smart Device market but we will add an essential security component which brings in recurring revenue potential," stated A. Paul Gill, CEO of Lomiko Metals in a press release late last year.
Besides the potential sales channels that come along with Energy Star certification, Lomiko has simultaneously been in negotiations for a distribution deal with Automated Building Devices. The deal would put the Spider Charger, built in collaboration with SHD Smart Homes and MegaHertz Power Systems Ltd., in the hands of homebuilders across the western U.S., where smart homes are cropping up faster than anywhere else on the globe. Furthermore, the charger's high operating efficiency reduces power consumption across the power grid without the clutter of multiple adapters.
The bottom line is that technology continues to disrupt and force a sea of change on more and more markets. The home and all the products within those four walls are now ripe for innovation. While the smart plug is the gateway to unlock new capabilities, the entire smart home market in all facets is growing at a rapid clip, and soon, technologically advanced living spaces will expand outside of Silicon Valley to most every neighborhood across the country, making it a sector that investors should watch carefully.
---
In the interest of full disclosure, we call the reader's attention to the fact that Equities.com, Inc. is compensated by the companies profiled in the Spotlight Companies section. The purpose of these profiles is to provide awareness of these companies to investors in the micro, small-cap and growth equity community and should not in any way be considered as a recommendation to buy, sell or hold these securities. Equities.com is not a registered broker dealer, investment advisor, financial analyst, investment banker or other investment professional. We are a publisher of original and third party news and information. All profiles are based on information that is available to the public. The information contained herein should not be considered to be complete and is not guaranteed by Equities.com to be free from misstatement or errors. The views expressed are our own and not intended to be the basis for any investment decision. Readers are reminded to do their own due diligence when researching any companies mentioned on this website. Always bear in mind that investing in early-stage companies is risky and you are encouraged to only invest an amount that you can afford to lose completely without any change in your lifestyle. Equities has been compensated with cash, common shares and/or warrants for market awareness services provided.