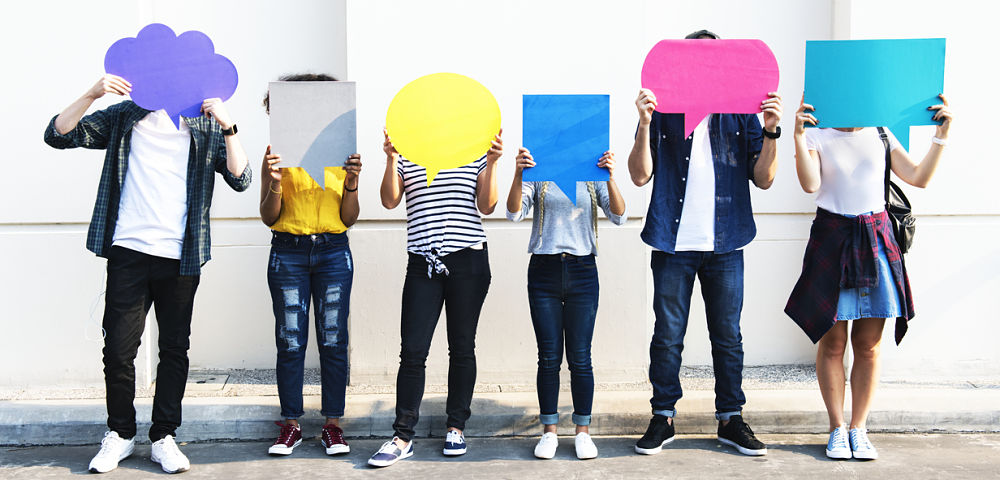 I took a short break from writing about #GenZ and in my absence, World Economic Forum and the Wall Street Journal published major pieces on them as a cohort; welcome to the #RiseOfGenZ. I'm fairly proud of the fact that I was several months ahead of this and to mark the occasion thought it'd be fun to review why I have such strong belief in my idea of #GenZDisruption.
Gen Z's principle haptic memory is of the smartphone but that doesn't mean they only want to do business digitally. In fact, they apparently like to wander the mall as much as Gen X in our heyday. But don't let that fool you: their research and virtually all of the influence around any purchase is done online, which is why my original assertion remains unchanged — any company who can't support seamless omni-channel experiences ultimately won't make it, full stop. According to Forbes, they already have $143 billion in buying influence so ignore their preferences at peril of your own irrelevance.
Because Gen Z grew up largely during the Great Recession — many saw their parents struggle to make ends meet — they are fiscally conservative and very interested in saving. This is clearly a great opportunity for financial services firms to step up their programs around investment acumen and financial literacy – and try to appeal to this cohort while they're still young. Someone in the industry recently told me banks don't care about Gen Z because "they don't have real money." Even though he was half-joking the reality is incumbent players haven't leaned into appealing to younger generations because they haven't been forced to [in the form of lost AUM]. Yet.
They are obsessed with social engagement, just not the kind you and I grew up with. Roughly 40 million players log into Fortnite each month. Most of this consists of kids playing with each other. At our house there's nothing but upside to this as it means the boys don't need to get driven all over town to people's houses – they prefer to stay home and "play" with their friends remotely. What does it mean? That Gen Z-aged kids aren't disconnected, but rather they're differently connected. (I also believe it signals that esports is 100% mainstream, something large corporations seem stubbornly, deliberately blind to even though they should be rushing to embrace gaming as a learning and engagement tool for customers and employees.)
Attention spans are short and likely getting shorter – what this has always meant to me is that companies must get more nimble when it comes to delivering software releases but that's my bias as a 20+ year digital professional showing.
When I started my blog about #digitaldisruption back in January, Gen Z was primarily a marker of time and place. After my nightmare at Costco last November, it occurred to me companies are running out of time to build ecosystems capable of appealing to my household of #GenZBoys. Won't be tomorrow or next year but ten years from now there's no question many marquee brands will cease to exist. Some because they failed to read the signs but many more because they lacked the mettle to execute change fast enough. Jeff Bezos' talk at the Economic Club last week was illuminating insofar as the word "innovation" was never far from his mouth as well as "obsessive compulsive focus on the customer," a combination that has made Amazon the clear winner to beat for some time now.
Related: Redesigning Work For All Generations
In short, what started out to be about #digitaltransformation has morphed into much more: #GenZDisruption is about leadership, next generations, keeping an open mind, and being a continuous learner. Which is why I feel compelled to end with a message to all the haters and trolls I've disappointingly seen come out in the past month and make snide comments about Gen Z's social consciousness (or whatever else they can't relate to): how about we act like the adult in the room and invest in making them successful rather than tear them down? They didn't choose the decade they were born in any more than we did; and as far as I'm concerned they are off to a banging start to make a lasting impression!
Note: Views are my own, not those of my employer.