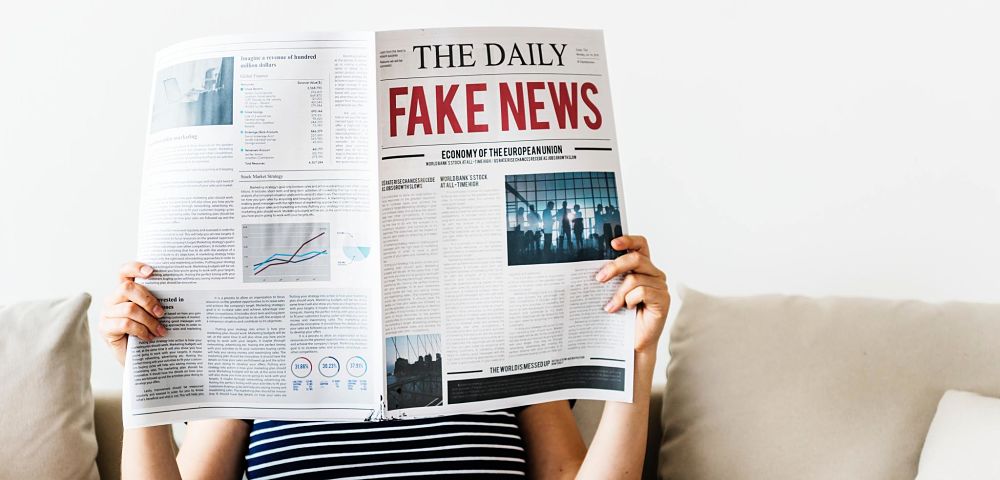 With the popularity of the Internet, people can communicate and access thousands of information in a few clicks, but this means, fake news proliferate as well. An estimated number of one billion people use Facebook, Instagram, Twitter, and more. In less than a minute, more than 3 million searches are made in Google. So, one false detail is enough to destroy an individual's life (possibly millions of lives).
And just like that, even the financial market is affected by the fake news. In a study by Simple Logica, eight of ten cannot distinguish authentic to hoax reports and, by the year 2022, European countries will encounter more fraud than real news.
False Information in the Financial Market
Fake news doesn't only spread like wildfire in a political setting. Some investment companies misinform in order to increase the stock market price which targets individual investors.
Seeking Alpha is a financial website known to engage with more than five million visitors a month. In 2012, Seeking Alpha published an article promoting ImmunoCellar, a company which focuses on finding a cheap cure for cancer. The share price of the company immensely tripled to $150 a day but months later, dropped to less than $1.
Years later, the truth resurfaced that ImmunoCellar hired a writer and published the article on the website. Investigators looked into the matter and found out that Seeking Alpha claims a surge of stock returns and earnings which is unrealistic and unattainable. There is a discrepancy from Seeking Alphas predictions to Wall Street analysts and other financial markets.
Also, the contributors aren't full-time employees but 15,000 people who impart knowledge on investment insights and reviews, with or without experience as an investment specialist. In Seeking Alpha's defense, they took the time to remove hundreds of writers who have suspicious activities on the website. But in January, Adam Feuerstein reported an individual who used three false names to publish a specific article on Seeking Alpha.
In 2013, the Associated Press Twitter account was hacked, and the hacker claimed an attack occurred in the White House injuring President Barack Obama. This resulted in the decrease of stock price of $140 billion in minutes.
The U.S. SEC concluded that Public Relation Agencies pay journalists and social media specialists in exchange for publicity and positive content about stocks and marketing companies. In turn, it deceives investors to believe the contents was impartial analysis and reviews on investment websites.
How Does Fake News Affect the Stock Market?
A well-known country has suffered from false allegations in multiple levels, Russia. From news about Russian hacking Operandi, claims of bombing Syria to the shut down of Anglo-American School of Moscow, investors withdrew their stock shares in Russia because of the 'framed' stories published by CNN and popular networks. In turn, Russia is having difficulty selling off their country to potential investors because most countries aren't in favor of them, but after the recent years, the country is recovering and slowly getting back in the stock business.
In 2013, Chen Yongzhou confessed accepting money in exchange for writing more than 10 news articles for the purpose of destroying the Zoomlion's reputation. The stories include falsely claiming that Zoomlion has lost thousands of state assets due to poor sales practice. In turn, Zoomlion was heavily criticized, and the stock price dropped to more than 25% in September 2012 to August 2013.
In 2015, the United States SEC arrested a Scottish man who used social media to make two mid-firms stock prices drop to 28% through the use of Twitter accounts and tweeting false claims. Investors for the two companies lost more than $1.5 million.
Ending the Crisis
Well-known companies like Facebook and Google detected more than 100 pages and sites promoting fake news. The frauds hire freelance writers to create misleading information and increase traffic through social media publicity and advertisements. So, the popular sites have put up tips to identify false information.
Vector, an app created by the company Indexer, aids readers to detect how credible a content is, this way bearers won't make bad decisions and instead, verify the market information thoroughly. In a way, more and more people are inventing algorithms which expose and reports the unreliability factor of a website. As evidence shows, media manipulation can influence the cash flow of companies, you can either lose or earn more but professional investors especially a big firm won't fall victim to the manipulation.
Niesner, along with Shimon Kogan, designed a software which can identify fake articles through a linguistic algorithm. In a test run, the system categorized 18 write-ups as fake when in fact only 17 were, the software isn't perfect, but it was promising. The team decided to use the software to run more than 200,000 articles of Seeking Alpha and 150,000+ of Motley Fool.
As they studied the findings, they concluded that stock prices surged during the publicity of a small company to 7% but diminishes after 6 months. Meanwhile, medium-sized companies' stocks drop by 5% over 10 months. Does fake news affect large firms? Mostly, no because professional investors practically watch the stock market of a company, but even if a thousand investors out of millions withdraw their capital, the large company won't have a huge loss.
Conclusion
The cyberspace is both a blessing and a curse, user interactions and accessible information reach every part of the world, but it bestowed the tools needed to spread wrong information, making people vulnerable victims.
Investors shouldn't make a hasty decision based on a single investment website, scrutinize and research the agency with the use of other media and reliable sources. It sounds just about right to find out more of the company you plan to commit with, including the agency's objective and focus, data of sales and track record in its' stock market, and the threats the company faced. As you go through these three points, you will learn what to look for in an agency, it should be trustworthy, a crisis-solver, and provides consistent results.