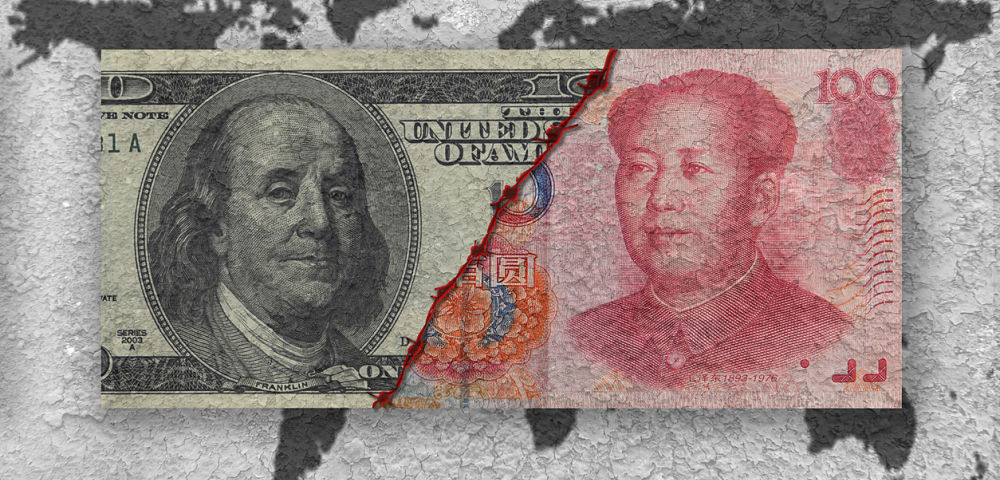 Theoretically, the biggest beneficiaries will be the U.S. producers of aluminum and steel. There are a number of operations that have been idle because of low cost of global prices for aluminum and steel that could be brought back on line, writes Dan Gramza.
Another winner are the nations that are not involved in the tariffs because of potential increase in demand for their products that do not have the tariffs to overcome.
The potential losers would be the producers that utilize aluminum steel in their products. For example, 77% of the steel used in the U.S. for pipeline construction is from overseas. It must be kept in mind that some of the early studies indicate that the actual impact on the finished product may be relatively small.
The American plane maker Boeing BA is a target for retaliation.It employs 137,000 people in the U.S., almost as many workers as the major companies in the steel and aluminum industries.Their aluminum and steel material costs could increase and potential foreign orders could go to other non-US companies like Airbus.
On car imports the U.S. charges 2.5%, Europe charges 10% and China charges 25% which was recently reduced to 15%. European car manufacturers have proposed to eliminate all tariffs.
The U.S. is the world's biggest importer of steel and aluminum. Steel imports are about 33% of the 100 million tons of steel used by U.S. industry every year. Aluminum imports are about 60% of the aluminum supply, according to the Aluminum Association, citing 2017 data. Direct import of steel from China is less than 2%.
China could still feel the impact of protective U.S. measures. A lot of China's steel comes to the United States indirectly. China sends unfinished steel products to South Korea and Vietnam to add final touches before the finished product is sent to the U.S. under another country's label. There is high degree of confidence that China sells its steel at unfairly low prices.
American farmers in particular are concerned that China might retaliate. The U.S. is one of the world's top producers of soybeans, and its number 1 customer for soybeans is China. China could shift more of its soybean business to other major producers like Brazil and Argentina.
Soybeans could be targeted for another reason.Eight of the biggest soybean exporting states voted for Trump in 2016. Targeting soybeans might inflict economic pain in states where part of Trump's voting base lies and put Trump under pressure to halt stiffer trade actions in exchange for political support in the 2020 election. It is hard to see this swaying Trump, if he has his mind made up.
Volatility was seen in U.S. and European markets when the tariff announcement was made. There is a market tenseness waiting to see how this will play out. The markets are reacting to the anticipation of what may happen not the resulting reality which has not occurred yet.Typically, these anticipation reactions rarely cause a lasting trend change.
It must be kept in mind that the domestic and international political climate, economic strength of involved countries and trade balances are different than in the previous trade wars.
This is not the first time a U.S. president has used tariffs. William McKinley, who later became president, got his Tariff Act of 1890 passed, which increased the average tariff on imports to almost 50%. The act was generally considered a failure and was repealed in 1894.
Trade tariffs were used after World War I, in the late 1920s, which some say contributed to the Great Depression. Ronald Reagan, Bill Clinton, George W. Bush, and Barack Obama imposed trade tariffs including tariffs on steel and aluminum with what appears to be no appreciable result.
More important than the steel and aluminum tariffs is how the president deals with the Chinese typical practices of investing in U.S. companies to steal technology, lifting technology from U.S. companies that invest in China and penetrating U.S. data networks.
Trade disputes versus trade wars are common. A trade war has not occurred in more than 80 years because countries realize the havoc that can result. The narrow focus of higher tariffs on steel and aluminum are not expected to trigger a trade war.
To put things in perspective the percent of tariffs to total trade is relatively small. However, the concept of trade wars becomes the headline. For example, the percent of tariff to the total trade with Canada is 5.14%, Mexico 1.83%, EU 2.77% and China 15.24%.
The president promised in the 2016 campaign to get tough with trading partners whose "unfair" policies, in his view, have caused huge trade imbalances.
Is also appears that tariffs are a Trump tactic to use as a negotiating point. If there is a wide disparity in economic strength between two countries, the stronger country will probably prevail. Trump seems to be thinking the large size of the U.S. domestic market provides a lot of bargaining power in negotiating a trade dispute.
The White House talks tough, but it has also sent signals it's willing to deal. Trump said he doubts we'll "have a trade war" and he suggested the tariffs are a negotiating tool to pressure Mexico and Canada into a quicker rework of the North American Free Trade Agreement.He has also hinted he's open to joining the Trans-Pacific Partnership which he pulled out of in his first year in office.
Dan Gramza is President of Gramza Capital Management Inc. and DMG Advisors, LLC. He provides daily market updates from around the globe on subjects ranging from the Nasdaq and currencies to crude oil and grains at dangramza.com.
Dan Gramza on fundamentals, buy signals and Mom and Pop portfolios here.
This article was originally published by MoneyShow.com: Founded in 1981, MoneyShow is a privately held financial media company headquartered in Sarasota, Florida. As a global network of investing and trading education, MoneyShow presents an extensive agenda of live and online events that attract over 75,000 investors, traders and financial advisors around the world.