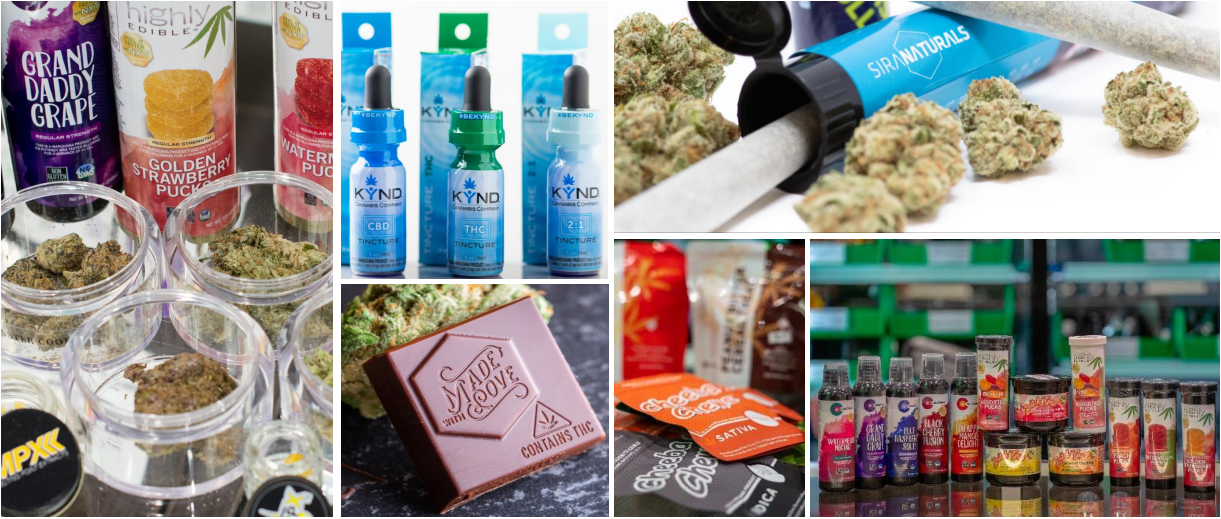 Image: Ayr Strategies
A recent report in the New York Times using examinations by the May Clinic shows that lung damage from vaping resembles chemical burns. The Clinic's findings came from 17 patients, two samples came from patients who died.
"All 17 of our cases show a pattern of injury in the lung that looks like a toxic chemical exposure, a toxic chemical fume exposure, or a chemical burn injury," said Dr. Brandon T. Larsen, a surgical pathologist at the Mayo Clinic in Scottsdale, Arizona. "To be honest, they look like the kind of change you would expect to see in an unfortunate worker in an industrial accident where a big barrel of toxic chemicals spills, and that person is exposed to toxic fumes and there is a chemical burn in the airways."
Published in The New England Journal of Medicine, the Arizona clinic also added the burns resembled chemical weapon burns like mustard gas – macrophages, lung immune cells, had a fine, foamy appearance under the microscope, according to the report. Dr. Brandon T. Larsen, a surgical pathologist at the Mayo Clinic in Scottsdale, Arizona, said the "lungs look as if they have been 'torched.'"
At the moment, more than 800 cases have been documented across 46 states and 16 people have died. The Mayo Clinic reported as speculated that more cases will be coming forward soon.
News like this has caused retail investors to panic. Moreover, my editor sent me an article from Reuters detailing the short interest currently dogging cannabis stocks. According to the article, via S3 Partners, short interest has increased 55% YTD and shorts have made more than $2 billion in profits over that period. The article posits these short positions are a rationalizing of the sector and moving the market more toward a commodity. Obviously, the vaping crisis is having a profound on the cannabis market, but, in that same Reuters article, Dan Ahrens, a portfolio manager for AdvisorShares Pure Cannabis ETF, stated, "There's a little bit of a feeding frenzy happening right now and everything good is getting thrown out along with the bad."
And, I personally agree with the Ahren's sentiment, don't throw the baby out with the bathwater. This is an industry where 47 states plus Washington D.C. have legalized cannabis in one form or another (11 states for adult-use, 23 medical only and 14 are CBD only), and Marijuana Business Daily reported U.S. sales ranged between $8.6 billion and $10 billion in 2018 and by 2023 total sales could crest over $30 billion. And, if you want to think about cannabis as a commodity, this would place the cannabis market 3rd, according to the IBIS World, just behind soy beans.
So, investors need to approach the market with discernment – as we have stated in a variety of articles – and one cannabis company that could benefit from a rationalization is multi-state operator, Ayr Strategies Inc. The company has a $41M market cap and they are cash-flow positive, per their company's leadership design.
"We built AYR to be a strong company that can withstand tough market environments," the company's CEO, Jonathan Sandelman, said in a puff piece in Forbes. "The capital markets for cannabis companies have gone through a huge dislocation in the last few months, and because we built the company to be cash flow positive and resilient – this is actually an opportunity for us, not a challenge. This is a great time to expand our footprint with more excellent assets at attractive prices."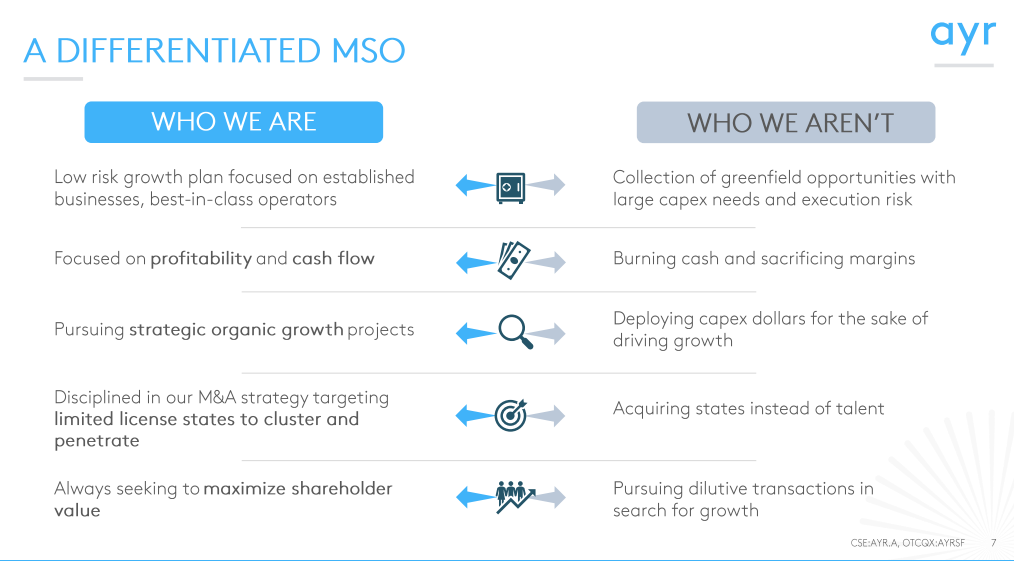 Image above from the company's Investor Presentation
The company is focused on the Massachusetts (whole sale focused) and Nevada (dispensary focused) markets with a breakdown as such:
Nevada – 5 recreational dispensaries, 3 cultivation facilities (potential square-footage up to 50,000) and 2 extraction facilities.
Massachusetts – 3 medial dispensaries (with prime locations in Cambridge, Sommerville, Needham and Back Bay – coming soon), 1 cultivation facility (up to 100,000 square feet) and 1 extraction facility.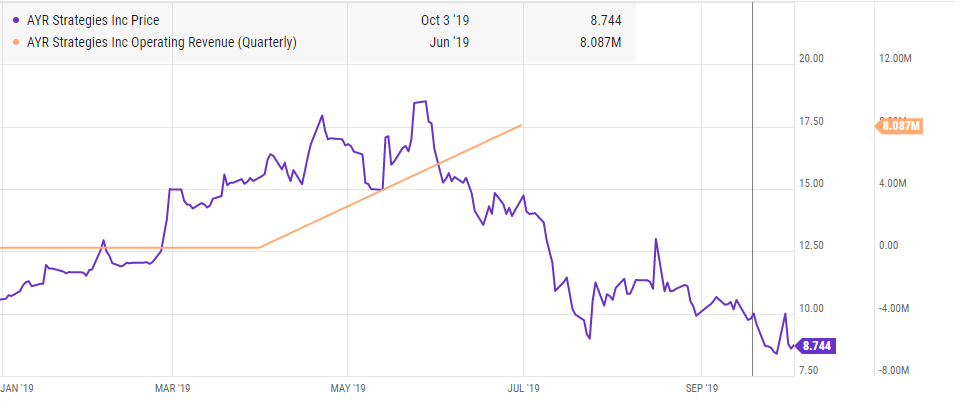 The company beat Q2 revenue projects coming in strong with $10.82M, and the rest of the balance sheet has some nice metrics (all numbers are in Canadian dollars).
57% over the average monthly in the fourth quarter of 2018
34% increase from Q1 2019
Daily transactions in dispensaries in July were up 40% to 4,200
Average ticket per transaction is up 4%
Nevada dispensaries are now holding 10% of in-house products, up from 3% in Q1
Massachusetts stores contracted $2.5 million in wholesale sales, a 23% sequential increase.
Total orders in Massachusetts amounted to $4.5 million
And, the circumstances I outlined above, Ayr Strategies sees this market as beneficial to their acquisition strategy. Here is a long quote from CEO Sandelman during their Q2 earning calls, which I think is worth reading:
"As I mentioned on the last corporate update, the market in which we operate today is very different than it was just one year ago. Last year, there were record amounts of capital being raised by MSOs. So, there were more dollars targeting fewer cannabis licenses, which made it more competitive to acquire quality operators at reasonable evaluations. Today, last year's consolidation and more challenging external environment for equity financing means less dollars in play chasing larger numbers of cannabis licenses. This is a market environment that we believe to be very favorable to Ayr and its shareholders.
"Our initial acquisition strategy was built to expand these difficult environments. In fact, it was to use these more challenging environments as an opportunity to consolidate. We can now be even more competitive in our acquisition strategy of targeting EBITDA-positive best-in-class cannabis operators in limited license states. I want to emphasize that all our acquisitions will be assessed through the lens of creating shareholder value in whatever form that takes for Ayr.
"In private markets, we have begun to see the balance of power shifting from sellers to buyers, and we have seen pricing become more rational. In public markets, stock prices are very different levels than just a quarter ago. Our strong, fully funded EBITDA profile is an advantage for us, along with the financial acumen and operational expertise we bring to the table."
"As a reminder, when we announced our acquisition targets last October, we issued equity at price levels that were more than double where our stock was then trading. So, our stock price today is not as big of a setback for acquisitions as many might believe."
Lastly, to further demonstrates Ayr's different approach to the cannabis market, the company just announced a 5% share buyback, the maximum amount for CSE companies, believing their own shares were undervalued and presented "the best buying opportunity" in the current market.
___
Equities Contributor: Stephen L. Kanaval
Source: Equities News