During its recent earnings call, Aurora Cannabis's ACB Chief Corporate Officer, Cam Battley, dropped a pretty startling statistic, which was echoed by Health Canada, for those tuning in:
"The Canadian consumer market provides an extremely good opportunity for us. Consumer response to the legalization of cannabis has been strong. Overall based on the statistics provided by Health Canada for the period October 17 to December 31, 2018, we achieved over 20% market share.
Yes, there was a 1 in 5 chance that you if you smoked or used cannabis across the Great White North at the end of last year, it was grown by Aurora.
A Mammoth Supply of Cannabis
When it comes to production, Aurora is far ahead of its peers with a current annual run rate of 150,000 kgs, and, after all its facilities are licensed in 2020, it could surpass 500,000 kgs (information taken directly from the company's presentation). If you are not familiar with the company's facilities, as a snapshot, the fully-operational Aurora Sky facility in Alberta will exceed 100,000 kgs alone, then you add Aurora Sun and Aurora Nordic 2 and you are clearing more than 350,000 kgs easy. An estimate of 500,000kgs does not even include acquisition like Whistler and ICC Labs.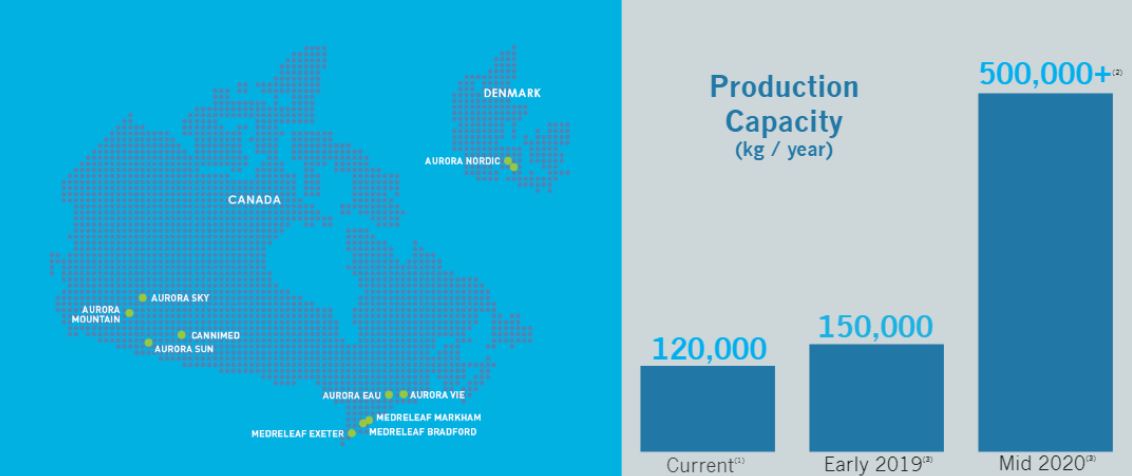 While for most companies, this would be the news that carried the day – not for Aurora. No, the big news for Aurora is the arrival of Nelson Peltz.
Looking at the Peltz Deal
Peltz is a billionaire activist investor who runs Trian Fund Management and has deep connections to the food and beverage space. In the announcement, Aurora winked toward the food and beverage space by saying Peltz would "work collaboratively and strategically to explore potential partnerships that would be the optimal strategic fit for successful entry into each of Aurora's contemplated market segments." Peltz seconded this in the press release by adding, he would seek "potential engagement with mature players in consumer and other market segments" as part of his work.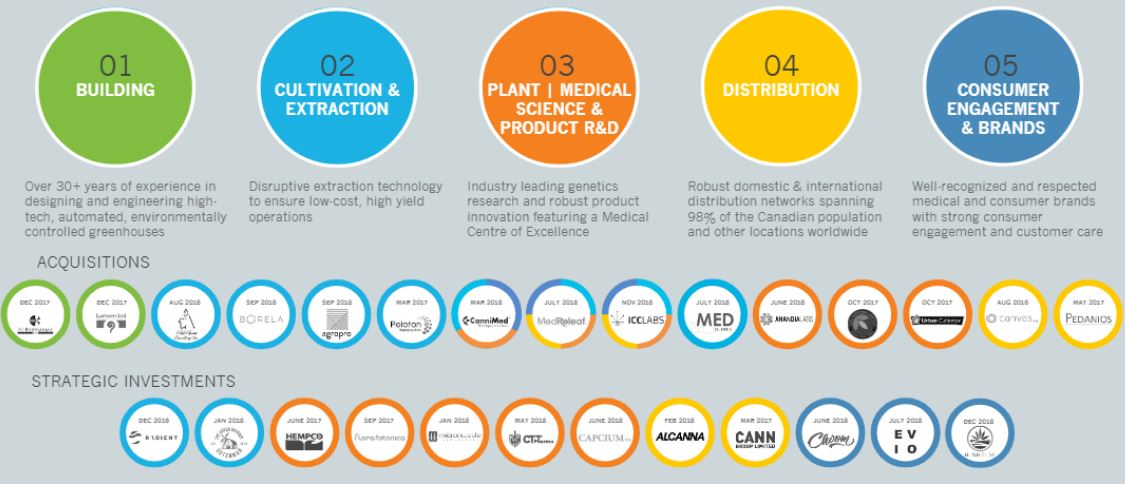 Now, the fine print is great for Peltz. He is going to get paid handsomely regardless. Aurora is giving him 19.96 million shares at $10.34 Canadian dollars per share ($7.75 in USD), which is a solid range for the stock. The options will vest every quarter over the next four years with accelerated vesting possible if the stock's price doubles or triples.
Obviously, the 76-year old Peltz would be working hard to leverage his relationships specifically those at Mondelez and the US consumer goods industry. The billionaire investor also has experience working with expansive companies like Aurora, and will certainly be looking to use this mammoth supply of cannabis to partner up and supply other markets and segments. With the amount of money Peltz can make if he inks a solid partnership, it is obvious he is going to be hitting the phones hard.
With a doubt, bring aboard Peltz is not without concern. The investor's track record has a number of blemishes, and, as many have written, it is questionable if Aurora even needed Peltz with the amount of supply and reach they are bringing to the table. Lastly, can Peltz wrap his head around a mercurial and volatile industry like cannabis? Time will tell, but it might be time for Aurora investors to be cautious rather than carefree.