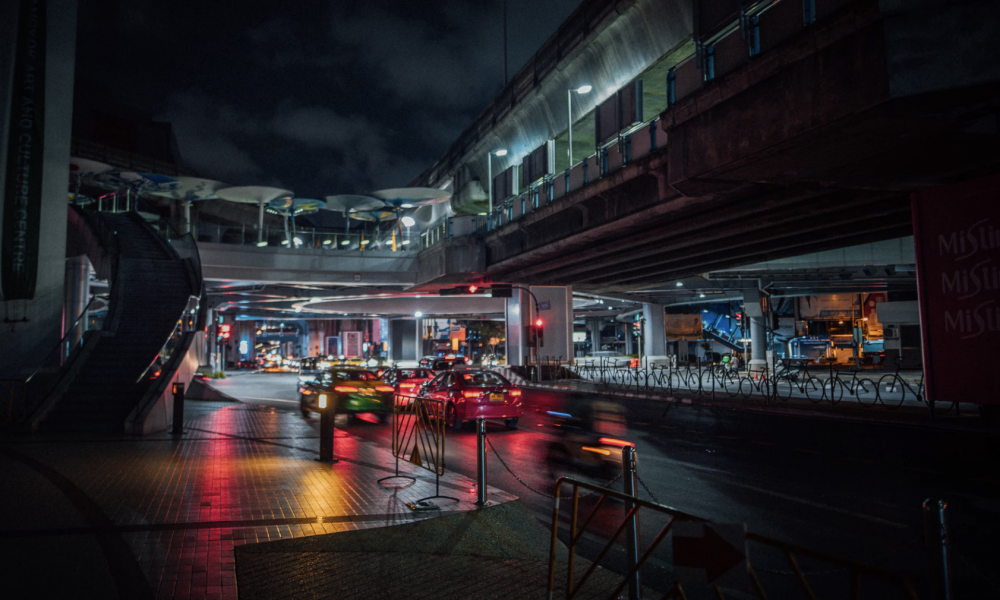 The news flow created slightly more fear than greed, as Fed officials talked down the likelihood of a 50-basis point rate cut and President Trump on Tuesday reiterated his threat to impose further tariffs on Chinese imports.
Earnings season got off to a mixed start with CSX lowering its full-year guidance as CEO James Foote called the economic backdrop "one of the most puzzling I have experienced in my career" which has spanned more than 40 years. Other companies fared better, such as the banks and Microsoft, and with about 15% of companies in the S&P 500 reporting results, the expected decline has moderated to -2.1% from -3% at the end of June.
Nevertheless, net profit margins are under pressure as a result of wages and raw material costs, and 9 companies have mentioned trade tensions as a significant headwind. The economic releases, most notably the Empire State Manufacturing Survey and the University of Michigan Consumer Sentiment Index both showed a steady economy (begging the question why the Fed has made this dovish tilt).
On Friday, Iranian forces seized a British-flagged oil tanker in the strait of Hormuz, and the U.S. apparently shot down an Iranian drone in response. The market sold off Friday afternoon, with the S&P 500 closing down 1.23% for the week. The yield on the Ten-Year Treasury slipped 4 basis points to 2.05% and the dollar remained steady.
A special shout-out to my Birchwood Club tennis teammates for our first-round playoff victory on Friday night. It was a sultry evening in Deerfield, the sun had long set over the Illinois 294 Tollway, when court 1 partners Fenton and Primer finally disposed of their worthy adversaries from Tennaqua in a lengthy third set tiebreaker to advance Birchwood to the semi-finals.
This Week:
Corporate earnings should be in focus, with more than 130 of the S&P 500 reporting second quarter results including high-profile companies such as Alphabet (GOOG, GOOGL), Amazon (AMZN), AT&T (T) and Intel (INTC). There is also some key economic data, including existing home sales Tuesday, new home sales Wednesday and new orders for durable goods Thursday. On Friday second quarter GDP is expected to show a slowing to 1.8% from the first quarter's 3.1% pace.
Across the pond Mario Draghi is expected to signal an imminent further easing of interest rates as well as more asset purchases in his final meeting as President of the ECB. Those moves will help set the table for the Fed to cut rates at the end of the month.
Stocks on the Move:
(GCI) +16.22%: Gannett Co. Inc., operates as a multi-platform news and information company. It is a local content provider in the United States and operates the national newspaper USA TODAY, along with more than 90 daily local publications in the United States and approximately 150 local news brands online, mobile, and in print in the United Kingdom. The Wall Street Journal reported that the company is in talks to be acquired by GateHouse Media. That deal would combine the two largest local newspaper companies by circulation in the U.S. GCI is a 1.5% holding in the North Star Dividend Fund and a 0.97% holding in the North Star Opportunity Fund. GCI corporate bonds are a 2.6% holding in the North Star Bond Fund, and a 0.68% holding in the North Star Opportunity Fund.
(GWRS) +14.34% Global Water Resources, Inc., operates as a water resource management company that owns, operates, and manages water, wastewater, and recycled water utilities in strategically located communities, principally in metropolitan Phoenix, Arizona. It offers the Total Water Management integrated approach for water conservation. Shares reached a new all-time high on elevated volume. GWRS is a 2.64% holding in the North Star Dividend Fund.
(AMC) +11.42%: AMC Entertainment Holdings Inc., is involved in the theatrical exhibition business. It owns, operates or has interests in theatres located in the United States and Europe. It provides best-in-class amenities such as plush, power recliners, MacGuffins full bars, AMC Dine-In Theatres, premium presentation. Credit Suisse initiated coverage with an "outperform" rating, noting that the sell-off this year is "overdone". It added that "our bottom-up film forecast suggests industry box office growth for the next three quarters". AMC is a 1.46% holding in the North Star Opportunity Fund.
Related: The FOMOTINA Rally
Equities Contributor: IRIS.xyz
Source: Equities News