​As Sam Sees It: The Market Pullback Likely Isn't Over, But Here's Why Investors Shouldn't Panic
Sam Stovall Follow |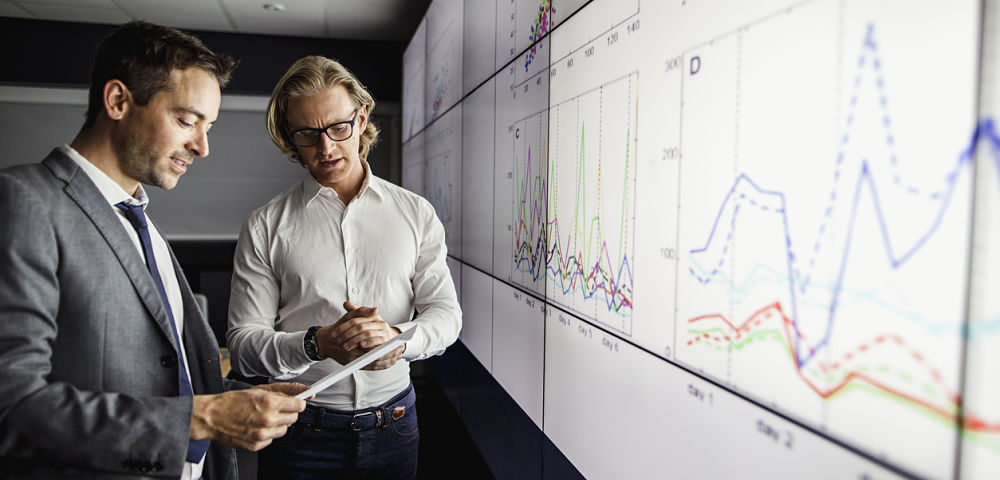 Each week, we tap the insight of Sam Stovall, Chief Investment Strategist, CFRA, for his perspective on the current market.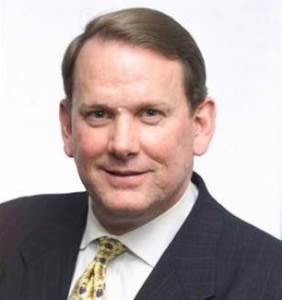 EQ: Last week's selloff continued into Monday of this week with the S&P 500 falling to nearly 8% off of its recent high, but it also has since seemed to regain some of its footing. In this week's Sector Watch, however, you stated that the worst of this pullback likely isn't over according to historical performance. How have these double-dip pullback years played out in the past?
Stovall: Well, we have found that in the past it is not such a rare occurrence to have a double-dip year. There's actually been 26 times since World War II in which the market went through a decline of 5% or more, got back to break-even, only to fall into another decline of 5% or more within the same calendar year.
What's interesting, however, is that not only was the average decline greater in the second one, but that they were even eight times in which we had four such declines in one calendar year. So, I don't think that's going to happen this year, but it does simply imply that the market feels the decline we had earlier in the year was not enough to reset the dials.
EQ: Considering that the most recent correction had a very drawn-out recovery, do you think that could be the case this time around if we do fall deeper?
Stovall: That's always a possibility, but what I have found is traditionally it takes about one month to get from peak to trough on a pullback, and then only about a month and a half to get back to break-even. With corrections, it takes a little bit longer. Remember, the decline we saw earlier this year was a very mild correction—down 10.2%. Normally, it takes about five months to go from peak to trough, but about four months to get back to break-even.
I think what was surprising this year was that it took us only 13 calendar days to fall 10%, which was the fastest since World War II, and I think that really shook investors' confidence because they believed possibly that the bull market, which had yet to reach its ninth birthday, might not do so.
EQ: When there are these double-dip or multi-correction years, do these corrections resemble each other in any way or do they independent from each other?
Stovall: Well, some have been very similar. In 1952, we had a 6.4% decline that was then followed by a 6.8% decline. So, yes, the second one was a little bit deeper than the first one, but it was actually very close to each other in terms of the overall decline. However, looking just a couple years later, in 1956 we had a 9.8% decline and then the next time we fell into a bear market. In 1968, we had a pullback of 5.6% as the first decline and the second decline ended up being a new bear market at 36%.
So, it's hard to say what exactly is going to happen the second time around, but more times than not, we end up seeing a slightly deeper decline the second time around as compared with the first.
EQ: You also noted in this week's report that the market's fundamentals haven't changed much during this pullback. So, from a technical standpoint, what levels are key here?
Stovall: From a technical perspective, I think what's key to watch is the 2,600 level on the S&P 500. Interestingly, if we took 12% off of the recent high, it would satisfy both issues of ending up with a decline that is a little deeper than what we experienced earlier in the year, as well as coming back and bouncing off a very important technical support level. We'll see if that's what happens or whether investors still believe that this is such a great buying opportunity that they're not even going to let it challenge the earlier decline.
EQ: In terms of volatility, the market has undergone some seesaw action over just the past few days. Do you foresee this to be the case as the market works through this pullback?
Stovall: Yes, in the first two weeks of October, we actually saw a 40% increase in average daily trading volatility as compared with the average over the first nine months of 2018. So, it's substantially more intraday volatility.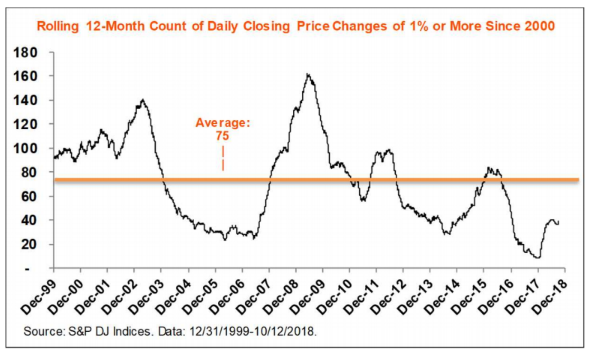 Yet, I think we're being fooled because if you go back 12 months, we are actually about 50% below the average number of days in which the S&P 500 was up or down by 1% or more on a rolling 12-month basis as compared with the average going back to 1999, and we are almost 25% below the average since 1950.
So, despite the near-term pickup in volatility over the past 12 months, we've gotten off easy.
EQ: Is this a result of some pent-up volatility finally coming out?
Stovall: Yes, I think that the average volatility reached bottom earlier this year and has really just been slowly working its way higher. I think investors should realize that volatility is on the upswing and don't necessarily think that it's going to imply that a bear market is right around the corner. I think we've just been enjoying a very subdued period.
DISCLOSURE: The views and opinions expressed in this article are those of the authors, and do not represent the views of equities.com. Readers should not consider statements made by the author as formal recommendations and should consult their financial advisor before making any investment decisions. To read our full disclosure, please go to: http://www.equities.com/disclaimer