The Man in the Corner
Chris Lahiji Follow |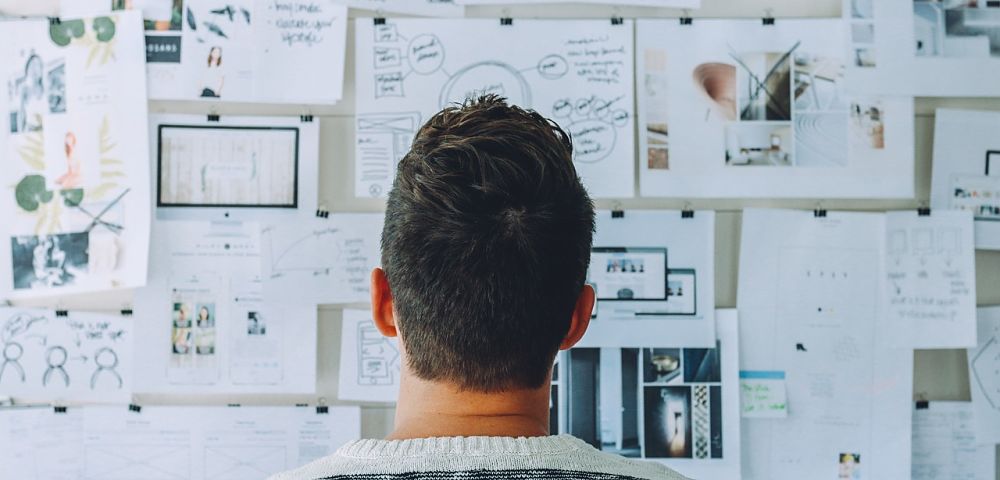 My hope is that everyone is doing well and that Dallas Cowboy fans have accepted their fate for this year. The team will not be making the playoffs.
It cannot be as bad for a much larger contingency of readers, the hybrid Giants-Yankees fan. You know who they are because no one will even admit that they like the Mets.
For full disclosure, I love the Mets and really feel for those rooting for them every year.
Granted, one team made the postseason only to lose to their bitter divisional rivals last week. Yanks should be proud of themselves.
The Giants. Ooooooffff. They are the Blue Apron (APRN) of the NFL. Fear not fans, for the season is almost halfway over.
This past month may have been the busiest time in the short history of our firm. For anyone that has sent me as email since June, just know that I will be getting to it shortly. :-)
Given the backlog of work in front of us, many sacrifices have been made.
One is the fact that I can not write as often as I'd like. For me, reading and writing is another form of therapy.
Since Labor Day, we have been on a mission that had multiple parts: committing to companies that never presented due to the fires, setting up two satellite events, getting companies on the grid for the Main Event, and making putts inside six feet with PGA Tour professional consistency.
The gatherings in San Francisco and New York were very successful. 60 companies presented in a format that Wall Street should bring back, the investor roundtable.
Each company had 15 minutes to speak and the execs are seated at the same table as all the investors. You can not use a deck or slides; just your voice.
This format really began a few years ago when we started the Summit. No one really knows the main reason behind the gathering until today.
What I've said publicly is that we have always wanted to do something for our closest friends and neighbors as we are based in the SF bay area.
The real reason is that several people can not travel outside the city that we are closest with. Sometimes the restriction is physical or familial.
Even though we have always publicly stated that New York was never in the cards, I wanted to bring what we had built in SF to the biggest financial market in the world.
It would not have been possible without support from our most loyal sponsors.
Lowenstein Sandler was instrumental in the set up and the location. SEG was influential in giving us the lay of the land and access to their base, and Proactive Investors provided media coverage to the hardest ticket to find in our business. Giving thanks is not nearly enough for all the support that was provided. Our sponsors were mondo.
LD NYC was the only event that sold out even before the first invite was sent. But no one knew the real reason behind the event besides me. Until now.
In my eyes, the most important person in the world of micro-cap had never been to any of our events, even though he has been with me from the beginning.
This person is the nucleus of deep value investing in our business. No one (that we know) has been as successful. His knowledge is encyclopedic.
For those lucky enough to have spoken with him, he is known as the "Oracle." We did not know whether he was going to show up or not, but I was "cautiously optimistic."
Naturally, it would not have been an event day without inclement weather, Trump speaking at the UN, and gridlock as far as the eye can see. None of it mattered in the year.
My good friend, Dick Soloway was speaking on behalf of NAPCO Security (NSSC) in the morning. NAPCO has the distinction of being the only company to present at every Main Event.
For full disclosure purposes, I own shares in the company.
He asked me to pass out a few decks to the group. Easy enough. I put down the decks for a second to introduce him only to see someone walk in. I lost it inside, but had to look calm and comforting on the outside so that no one would notice that I was freaking out.
As I walked toward him, my eyes started watering because someone was peeling an onion as part of their breakfast.
The decks were never passed out. I could not shut up. I had to leave the room so that Dick could speak about how security has changed over the past two decades.
NYC was the most important event we have ever put together, but not just for this reason.
Doug Thomas drove up for five and a half hours from Lancaster, Pennsylvania to make the morning session. That is one-way my friends. Some investors would not walk across the street to keep their shoes dry. This man knew the value he was getting because he is intelligent, until he had to drive back home of course.
To Karl Kenny and Sean Peasgood from Kraken (PNG:CA) running down the hall to make the presentation simply because the worst time to host any event in New York is UN week with three inches of rain. Karl, thank you again for trusting me with your luggage! Good on you for traveling light! For full disclosure, I own shares in the company.
It was the first time I had ever had a "Lahiji" in the house that was not related to me. For those in attendance, they definitely saw the physical resemblance and we are going to have to settle this on Maury in 2019.
Lastly, even after practicing several times backstage, it was the first time in event history that I not only flubbed an executive's name but a company's name as well. This distinction belongs to one of the most popular companies in recent memory, Arcimoto (FUV).
A component of the LD Micro index, the company makes an all-electic fun utility vehicles and just celebrated their one year IPO anniversary by giving out test drives.
The President and CEO of the company is Mark Frohnmayer, and I hope to get a second chance to present the company in December.
Screwing up Mark's last name as well as the company is almost as bad as this:
You Jet fans thought that you were going to come out of this unscathed, didn't you? :-)
Not a chance.
But I won't leave anyone hanging. Many will ask who the mysterious person is that came to the event, and blended in with the rest of the gang with ease.
The one who sat in the corner quietly and took notes.
That person is the "D" in LD Micro.
CL

The Russell 2000 was the big loser for the week, giving up just shy of 5%. The Nasdaq Composite e and LD Micro Index lost the least ground, each losing just over 3%.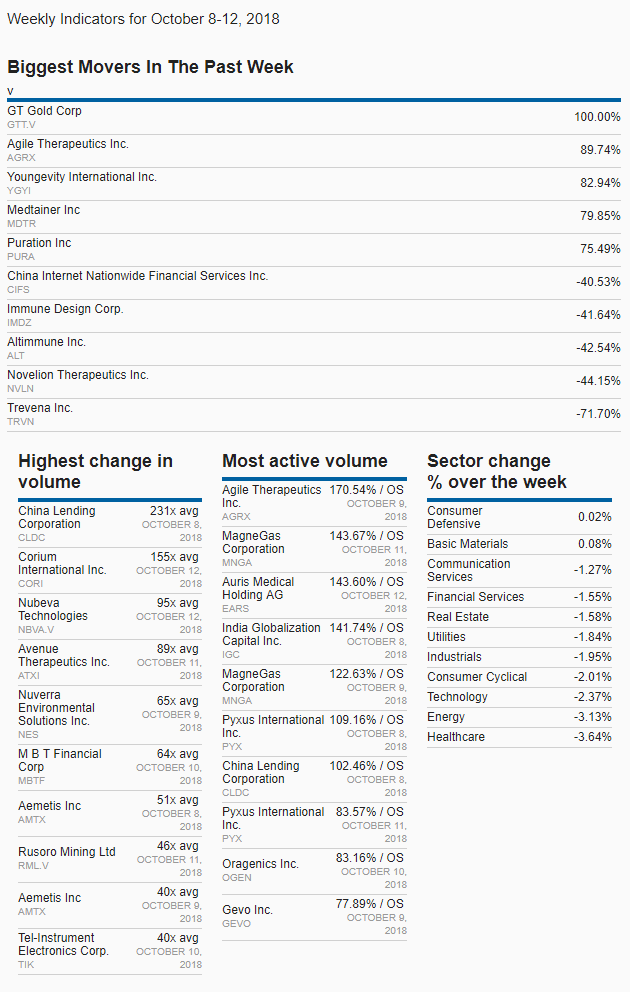 Stock price data is provided by IEX Cloud on a 15-minute delayed basis. Chart price data is provided by TradingView on a 15-minute delayed basis.
DISCLOSURE: The views and opinions expressed in this article are those of the authors, and do not necessarily represent the views of equities.com. Readers should not consider statements made by the author as formal recommendations and should consult their financial advisor before making any investment decisions. To read our full disclosure, please go to: http://www.equities.com/disclaimer.
Trending Articles
Market Movers
Sponsored Financial Content