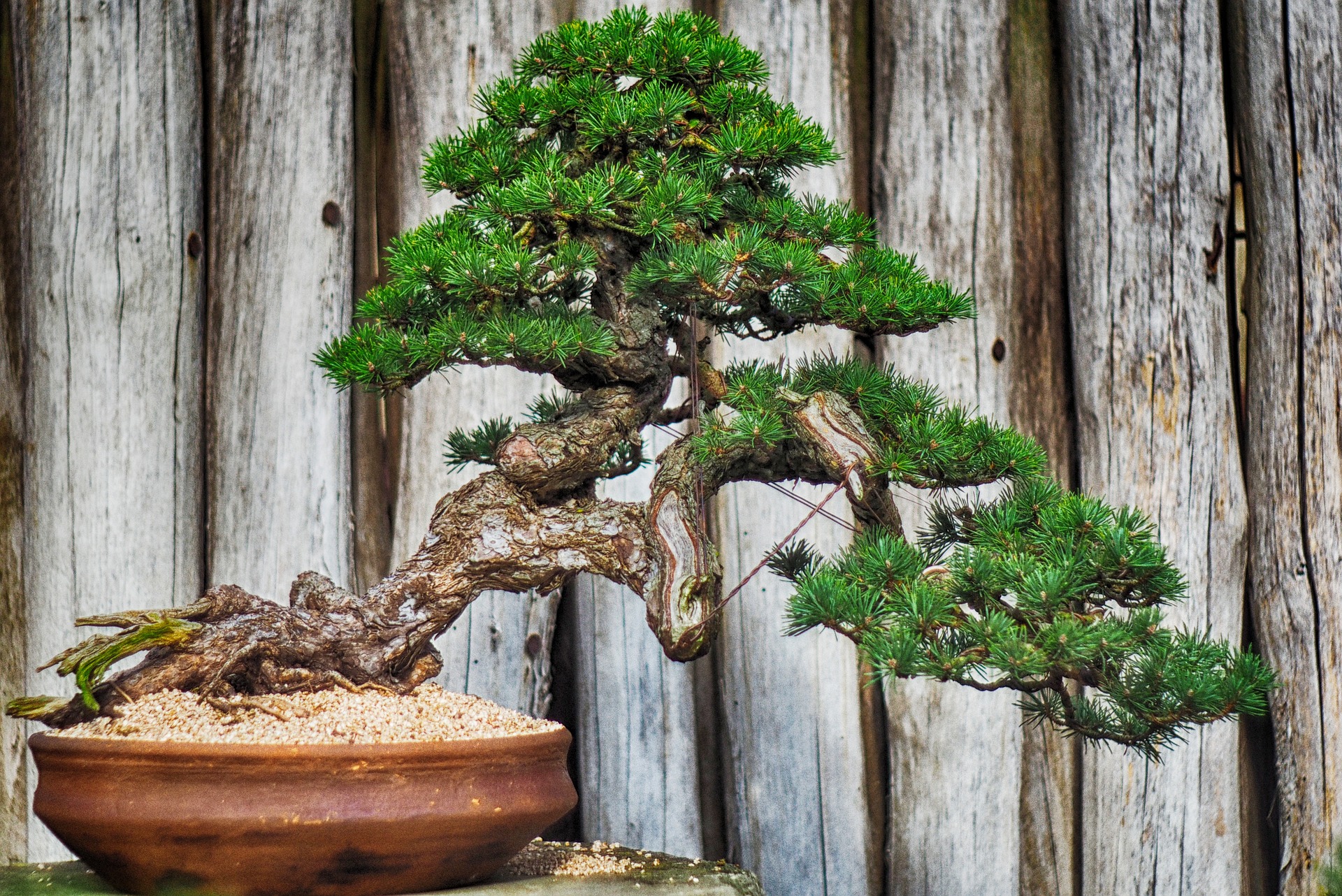 Do you know any serial entrepreneurs? Sure you do. It's the guy at the club who seems to have a new business card every time you see him. It's your buddy who can't make the football party at your place because he's working on a Sunday. Hmm, it all sounds familiar to me, too.
My buddy was visiting from out of town and, of course, the topic turned to what we were both working on. I started to tell him about a couple of things I had been working on and he said, "Hold on a minute, I'll be right back." He went to his suitcase and pulled out a business card box, the cardboard type your cards come in from the printer.
He opened it up and told me he thought it might be fun to go through all the business cards I had given him over the years so he had thrown them in his suitcase. Seriously, I was a bit embarrassed as we went through them one by one. Ah, the memories but, hey, most of them had failed. There must have been several dozen cards in there, and none was the same as another.
So, either I am a big failure, or I like to take advantage of opportunity. Well, it's fortunately the latter. It was fun, though, to reminisce because he had seen my trials, tribulations and successes for all of them.
In my case, I feel like I have a need to break the status quo and to take advantage of what I see as opportunities. It's not about throwing ten things against the wall to see what sticks. A lot of planning went into each of those businesses the cards represent. I think I wrote a business plan for most of them which in most cases was a good idea. Often, I'd make a business card before the business plan then find out as I am writing the plan that my idea wouldn't really work the way I thought. Oops!
Someone asked me what I did for a living one time. Thinking out loud, I said, hmm today's Monday, so I am a Professor. If it were Tuesday, the answer would be a management consultant. On Wednesday, of course, I'm a venture capitalist…
Being a serial entrepreneur is not always about having the best ideas either. Most often it's a combination of working with best practices in mind and flawlessly executing the idea.
It's funny because I have an old friend who defines himself as an entrepreneur. I consider him a businessman because he takes a product that is readily available and resells it as opposed to the entrepreneur who innovates a new product, often with no idea if anyone will buy it. I was telling him a couple years ago how I wanted to try a new business but was out of ideas. He opened a journal he always carried in his backpack and passed it to me. He had 800+ ideas in that well-worn journal, yet he had been running his business for many years without doing anything with those ideas.
You see, innovation without execution is just an idea. They might be useful to someone but to him it was a futile exercise.
So who are some serial entrepreneurs? Jack Ma, the founder of Alibaba and other web-based businesses, one of China's richest men, is definitely one. So is Sir Richard Branson, founder of the Virgin Group. Branson qualifies as maybe the one with the most companies at 400+. Someone told me Oprah was a serial entrepreneur, and while she's obviously hugely successful, her businesses all seem to be extensions of her Harpo Productions or her TV network so I don't think she qualifies.
Wayne Huizenga borrowed a few bucks to buy a single garbage truck. Within five years, his company, Waste Management, Inc. grew into one of the largest waste-disposal companies in the United States. He did it again in a different industry: video rental shops. He bought a few stores from Blockbuster, applied the same expansion techniques as his waste business, and took over Blockbuster. He sold Blockbuster in 1994 because he wasn't sure how to compete with the on-demand craze. His next industry was AutoNation, an automotive dealership that became the largest in the US. He also owned several Florida-based sports teams.
So what makes a serial entrepreneur tick?

You've done it before
If you have one successful venture under your belt, you most likely will have the confidence to know you can do it again. The bigger the win, the easier the next one may appear to you.
24/7 willingness
If, like me, and a few friends, your spouse tells you to come to bed at 1am but you are engrossed in some work, it's a good sign you are a serial entrepreneur (though you may also need to be nicer to your spouse!). We are always "on the clock." All my friends are entrepreneurs, so when we meet to watch a football game or have a beer at the pub we always get into a discussion about business opportunities. Many deals have been made in a pub!
BYOB
Be Your Own Boss (no, it's not booze). Not one of my friends could ever work for anyone. We're all CEOs, and the idea of someone controlling our destiny (besides the government) is abhorrent. Sure, it's a control thing, but it's about being in charge of our destiny based on our decisions and not those of others.
Leveraging strategic relationships
It is a given that serial entrepreneurs have a large cadre of people on whom to call when needed. Call us human rolodexes, social influencers or whatever, ibut f I can make a call to close a deal on almost any venture, then my connections make me a serial entrepreneur.
Hating the status quo
Serial entrepreneurs don't like to be pigeon-holed into doing the same thing. Adventurer Branson has so many ventures because he is easily bored and has a vast curiosity. When I was younger, I changed major careers every decade because I got bored. The years in between, I filled with like-minded business ventures.
Having a "fixer" mentality
Serial entrepreneurs like finding solutions to problems. Again, it is part of the curiosity factor for me. I don't know how many things I have taken apart to see how they were made. Unfortunately, I don't have great mechanical skills so often the items were never put back together properly. The idea is that if you see a better way to do customer service, a better way to do supply chain management or a way to change a product to be more useful, then you're probably a fixer.
Being a child entrepreneur
Have you ever had a lemonade stand? I've mentioned the Toren Brothers in another article. Adam and Matthew Toren of Vancouver are two serial entrepreneurs who started their first business at 7 and 8 years old. With the encouragement of their grandfather, they sold model airplanes at a folk festival. They kept at other ventures until they bought a struggling billiard hall right out of high school and turned it around big-time. They wrote a book called Kidpreneur.

BBK/BuildaBizKids, another Vancouver business, is a network and entrepreneur program for kids. I say, train them early. Don't let them find out at 35 all the mistakes they could have avoided.

Not afraid to fail
Serial entrepreneurs fear regret more than we do failure. It's like climbing Everest. My buddy always wanted to and figured if he didn't try, he would regret it forever. He made it, but the act of trying would have been enough. Talking about failure, one always needs to know when to call it a day, identify the failure and move on. That definition of insanity comes to mind. Serial entrepreneurs learn to use failure to their advantage.
Affinity for risky businesses
We like the challenge of trying to balance a pile of potentially ground-breaking ideas against what could feasibly work. I'm not saying we make stupid decisions and hope for the best. A high-tech company with a reasonable expectation that it will succeed and a strong plan is better for me than opening a restaurant, 60% of which don't make it past the first year of life.
Money is secondary
Of course, every entrepreneur starts out with the idea to make lots of money. As you become a serial entrepreneur, you realize it's more about the challenge than the money. It takes guts to leave a seven-figure job to start a donut shop. It's the thrill of taking on the challenge of starting something new and having complete control over the operations of a business.
The bottom line here is that one could say the entrepreneurial lifestyle is not for everyone. Most people crave job security and find entrepreneurs to be a bit of a mystery. A serial entrepreneur ramps up the qualifications even more to be a member of that group. It's not a choice. It's what we do, and it's who we are.
Gary is CEO of Syphon Quantum Energy Inc., Bizzo Management Group Inc., and Bizzo Integrated Marketing Corp. in Vancouver. London-based Richtopia placed Bizzo on the Top 100 Global Influencers in the World for 2018. He is an Adjunct Professor of Integrated Marketing & Communications, as well as, Consumer Behavior at the New York Institute of Technology, MBA School of Management (Vancouver Campus). Gary can be reached at [email protected]