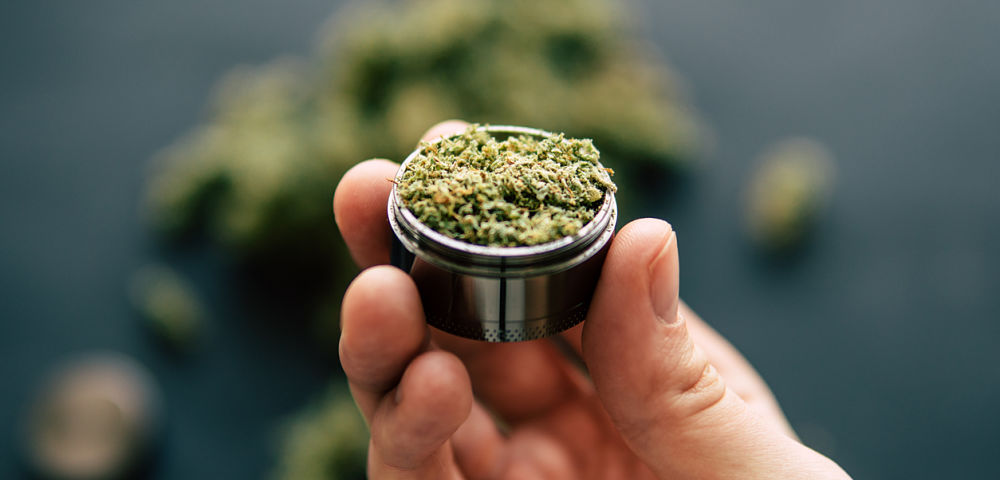 There is no arguing that cannabis is becoming big business. But it hasn't always been this way – cannabis use has long been stigmatized in mainstream American society and still is for many. Therefore, in this increasingly crowded space, quality branding and marketing is essential for cannabis companies for two primary reasons. The pressure is on not only to compete for business by finding unique ways to set themselves apart from the hundreds of other cannabis and cannabis-related brands, but also to positively impact the entire societal conversation and decrease the associated stigma to build legitimacy.
This daunting task is accomplished through companies being actively thoughtful about how their company wants to be perceived and setting goals for marketplace reputation. Product quality aside, people gravitate towards certain brands over others primarily because they identify with the style and message being projected. Cannabis companies need to market themselves to appeal to the most desirable demographics by building up a story, personality, and lifestyle association for their brand that resonates.
Below are insights from seven cannabis industry executives on this topic:
"As cannabis becomes legal and the industry matures, the importance of branding moves to the forefront. And it's not just about attracting and retaining customers. A quality brand is the invisible connection a company has with its audiences and stakeholders. It's how trust is built, stigmas are reduced and perceptions are changed. It's informed by a company's look and feel, of course, but also by what a company does: how they communicate and how they conduct themselves. Being socially responsible is an essential pillar the development of a strong brand and continued social licence."
— Derek Riedle, Publisher of Civilized, a premium media and lifestyle brand that expands modern cannabis culture, reflecting the millions of motivated, productive adults who choose to have cannabis as a part of their lives.
"Cannabis consumers are increasingly savvy and sophisticated. They have a clear sense of what they want from a product and a keen eye for quality and brand identity. Packaging, image and the perception of quality and lifestyle attributes matter. Marijuana companies have to be as clever and forward thinking as any leading luxury brand."
— Steve Gormley, Board of Directors Member for JuJu Royal brand, a premier cannabis extracts brand created for and inspired by Bob Marley's son, Julian Marley.
"Whether it be what they eat, drink, watch, listen to, buy, or experience, this generation of consumer thrives on innovation and authenticity more than any that has come before it. That is why we see brands pairing their product with back stories of how their passion became their company. When cannabis companies began popping up as the industry started to grow, they seemed to rely on what made black market weed popular – stonery strain names and psychedelic colored packaging. Over the last year, more cannabis brands are starting to recognize the need to approach their marketing closer to other industries – where the best and most authentic back story wins. The cannabis companies that will win at branding are the ones crafting their brand into more of a lifestyle, and then evolving it for the next generation of cannabis consumer."
— Dustin Iannotti, Co-founder of Artisans on Fire, a full-service marketing agency in Las Vegas that specializes in working with grey-market industries like cannabis, hunting, online casino gaming, daily fantasy sports, and more. They specialize in packaging, branding, social media marketing, photography, and video production to help companies strengthen their brand identity and raise consumer awareness.
"Presentation is everything. The colors, font, imagery and voice make an impression about the brand promise. It is important that these factors speak to the demographic and consumer that the brand is targeting or it just won't land. As a premium brand in the space, DaVinci takes all of these things into account."
— Shauntel Ludwig, Vice President of Operations for DaVinci, a popular dry herb vaporizer company with a strong line of products. DaVinci's vaporizers are exactly what they are supposed to be – advanced, superior and portable
"The days of Ziploc baggies and generic stickers are gone! Quality products deserve quality packaging and branding, especially given the competition in cannabis today. The only way to properly differentiate your high-quality cannabis product is through aesthetically-pleasing, highly-approachable packaging and marketing that communicates the product's overall quality and benefits to consumers at the point-of-purchase."
— David Kram, Founder & CEO of Silk Road, a socially responsible cannabis brand on a mission to end the opioid crisis and pioneer the future of health and wellness through premium all-in-one CBD and CBD+THC vape pens.
"There is a lot of pressure on brands to combat taboo in the cannabis industry. It's a landscape where brands need to educate while they advertise, which requires smart marketing to weed out imitators. Our approach is similar to a consumer electronics product like Beatz by Dre. Despite the saturated space, Beatz was able to dominate the market place with solid branding, amazing packaging, a different look, higher end price and a well-known brand ambassador. Our operation is not much different – we have to be careful that our products aren't marginalized or commoditized to the point of being viewed as just another passing fad. We want our brand to represent mainstream products with appeals to the masses – not niche products for elite connoisseurs. Brands who want to be taken seriously in this industry need to lead with messaging that highlights their story. Our products are developed with authentic, consumer-based design, whereas our competitors are building products for other engineers. Convectium prioritizes technology and user experience first, followed by a feedback loop for future development. In such a new market, foundational consumer research is still being built and companies are operating without a ton of direction, so our goal is to educate and inspire our customers by giving them something they didn't know they needed – a better way of doing business."
— Danny Davis, Founder and CEO of Convectium, a one-stop-shop for cannabis retailers' sourcing, packaging, shipping or domestic/international manufacturing needs.
"Millions of Canadians will enjoy the benefits of legalized cannabis later this year, and the importance of branding will be critical. A brand conveys trust, and consumers will trust the cannabis brands that consistently deliver a great experience. At The Green Organic Dutchman, we are proud of our brand; it represents the highest quality, organic cannabis, grown in Canadian soil without synthetic fertilizers or pesticides."
— Andrew Pollock, Vice President of Marketing for The Green Organic Dutchman Holdings Ltd., a privately held organic cannabis company that is positioned as one of the highest quality, lowest cost producers in Canada.