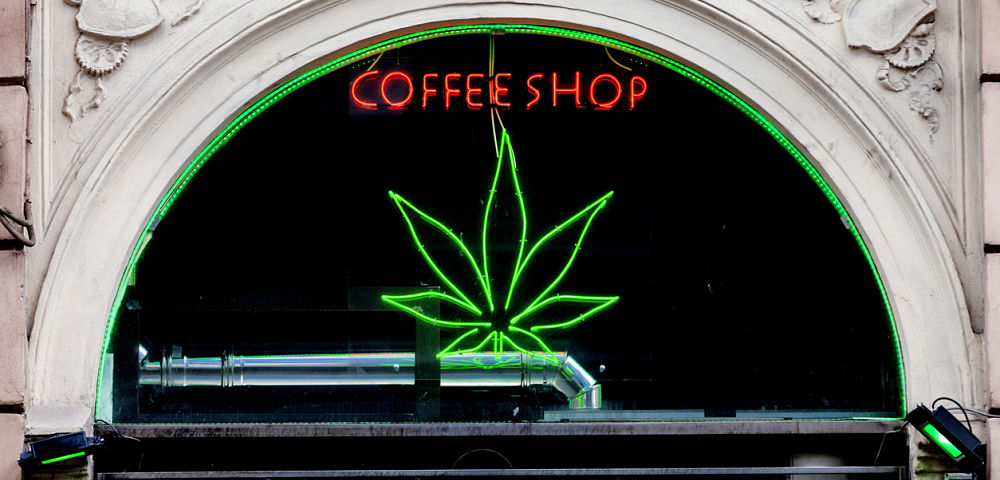 Tourism is an important, even vital, source of income for many states. People travel across the country and even the globe to soak in the best of a place. The goods and services that run the tourism industry are responsible for bringing upwards of billions of dollars to certain local and state economies.
Though many have already recognized that legal cannabis is a big draw for tourists since Amsterdam first opened its coffee shop doors in the 1980's, as more and more states legalize for recreational use, it has become an undeniable fact. The experiences of states like Colorado and Washington (the two first states to legalize) underscore just how much pot is a growing sector of the travel industry. Just last week, the Denver Post reported that Colorado's record tourism growth hit a new milestone: 86 million visitors and $1.28 billion in tax revenue. Many states currently looking to legalize cite sky rocketing tourism rates like those coming out of Colorado as a valid reason to move forward.
Despite this evidence, many leading companies and organizations are still wary of embracing cannabis tourism due to the legal uncertainties on the federal level and still existing stigma around the issue.
Below four cannabis executives offer us their insight on the impact of cannabis tourism in legal states:
"States that have had legal cannabis for longer have left a clear economic impact on their states. Oregon has some 500+ cannabis dispensary locations alone, and a Colorado tourism board conducted a survey in 2016 and 2017 that indicated roughly 15% of their total tourists visited a cannabis-centric establishment and 5% reported it being the main reason for their trip. That said, cannabis-friendly tours and state tourism organizations are still reporting little to no support from official state tourism organizations. These tourism boards need to embrace and support the growing interest in this growing industry and adjust their stance to help educate tourists about change in laws to help the end goal of increasing tourism in their home states."
— Dustin Iannotti, Co-founder of Artisans on Fire, a full-service marketing agency in Las Vegas that specializes in working with grey-market industries like cannabis, hunting, online casino gaming, daily fantasy sports, and more. They specialize in packaging, branding, social media marketing, photography, and video production to help companies strengthen their brand identity and raise consumer awareness.
"Cannabis tourism has arrived in San Francisco. From tourists on vacation or just in town for a couple days on business, people are definitely taking advantage of the benefits of clean tested cannabis in a clean, safe, and comfortable setting. Exciting times right now!
— Jesse Henry, Executive Director of Barbary Coast, a medical cannabis dispensary. As a collective we are committed to providing medical cannabis and its derivatives to patients across the bay area with formulas and prices that meet all levels of economic and medical needs.
"Nevada Dispensaries saw nearly $200 million dollars, the first six months of legal adult-use sales, according to the Department of Taxation. Blum Dispensaries played a very active role in insuring that our dispensaries were ready for the increased number of patrons to our stores while maintaining our support for our medical patients. The direct impact of cannabis tourism to Nevada has been seen, especially on Friday afternoon as tourists get ready for the weekend. The groups that come in together are both curious and excited; which is why we take our time educating our patrons to ensure they enjoy their cannabis experience."
— Mikel J Alvarez, Vice President of Retail Operations at Terra Tech Corp., the largest publicly traded cannabis company in the U.S., with medical dispensaries in California and Nevada and non-cannabis greens available in grocery stores nationwide through their subsidiary, Edible Garden.
"The majority of people going to legal states aren't going there to just get stoned and sit around. They want to experience the best of Colorado, the best of California, the best of Alaska – and so on. California has had huge success with wine country tours – why not a cannabis country tour? It would be wise for tourism providers to come up with ways for the canna-curious to enjoy a legal state in a way that's safe and engaging."
— Derek Riedle, Publisher of Civilized, a premium media and lifestyle brand that expands modern cannabis culture, reflecting the millions of motivated, productive adults who choose to have cannabis as a part of their lives. Civilized's content is not about cannabis, it's for and about people who enjoy cannabis.