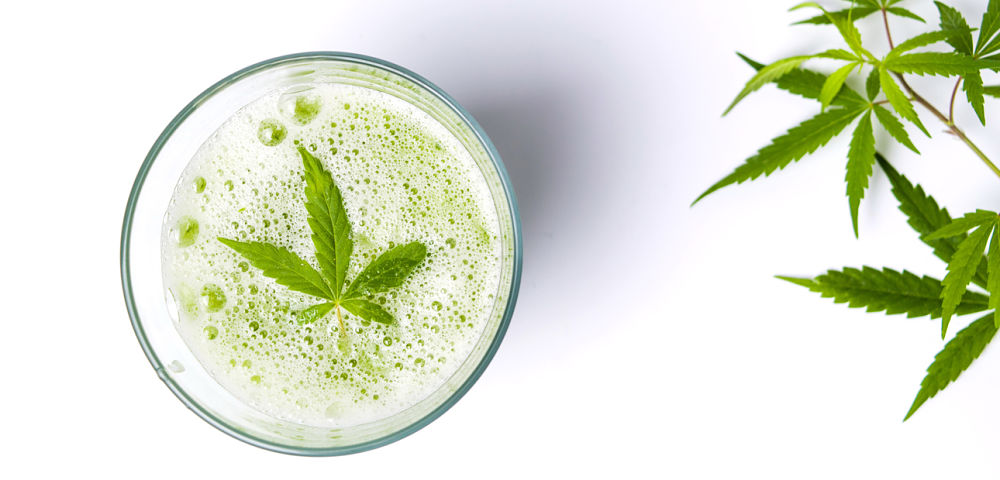 Those who oppose the legalization of cannabis often cite the idea that it will simply be increasing consumption of vice-substances in our society. This operates under the assumption that consumption of one vice (alcohol) increases consumption of another (cannabis). However, many studies and surveys coming out of legal states have shown that, often, cannabis and alcohol are substitutes rather than complements, meaning people consume cannabis instead of alcohol rather than together.
It was long thought that tobacco companies would be the most threatened by legalization and would seek to jump aboard the green rush. However, it's alcohol companies that have recognized cannabis legalization around the world is imminent and understand the statistics (and the loss of profits). Canadian cannabis stocks across the sector surged last week in response to Constellation Brands (the owner of brands such as Corona) investment in Canopy Growth and rumors of Diageo (the owner of brands such a Smirnoff) circling the sector as well.
Below six cannabis industry executives discuss how this is just the beginning:
"Initial reports over the last 5 years since the legalization of cannabis have shown a significant decrease in alcohol sales state-wide. We expect that trend to continue, especially with the continued push for social consumption regulation."
— Erik Knutson, CEO of Keef Brands, which develops, produces, and distributes multiple cannabis-infused product lines through the Keef, OilStix, and VitaCanna brands. These products include beverages, edibles, and CO2-extracted oil for vape cartridges.
"Cannabis legalization has shown to cause a dent in the alcohol industry, particularly regional craft breweries. We are now seeing tremendous interest from the alcohol industry in recreational cannabis markets globally. Early adopters have a chance to grab significant market shares and create branded consumables that complement their current portfolio. We believe the cannabis industry will be a significant growth catalyst for the alcohol industry in the coming decade."
—Mike Nahass, Director and Co-founder of Terra Tech, the largest publicly traded cannabis company in the U.S., with medical dispensaries in California and Nevada and non-cannabis greens available in grocery stores nationwide through their subsidiary, Edible Garden.
"The legal cannabis industry is already having an impact on the alcohol industry. In states where cannabis is legal, beer and alcohol consumption are down 5-10%. Consumers, and patients obviously, are using cannabis as a substitute for alcohol. Infusing cannabis into alcoholic beverages is being test marketed but will have legal resistance in the US as long as there is a federal ban on cannabis. Previously, when the tobacco industry was threatened, it invested in the alcohol industry. We predict that the alcohol industry will now invest in the emerging cannabis industry. Constellation Brands' $3.8 billion investment in Canopy Growth is just the first of many."
— Robert Fireman, CEO of MariMed Inc., a national consulting and management firm that provides total solutions for the design, development, operation, funding and optimization of legal cannabis cultivation centers and dispensaries.
"The rise in legal cannabis consumption has already shown to lead to a fairly significant decline in alcohol use. We saw last week with the $4 billion dollar landmark deal between Constellation Brands (Corona) and Canopy Growth that the alcohol companies are clearly looking into how they can hedge their bets on protecting their declining marketshare by buying into the cannabis industry. It is still early days in the cannabis industry and as states continue to legalize and appeal continues to broaden, I think we will see a stark decline in alcohol use over the next couple of years. There were estimates that this decline could end up taking up to a $2 billion chunk out of the alcohol market over the next couple of years, and I think that number may prove to be a bit light."
— Dustin Iannotti, Co-founder and Creative Director of Artisans on Fire, a full-service marketing agency in Las Vegas that specializes in working with grey-market industries like cannabis, hunting, online casino gaming, daily fantasy sports, and more. They specialize in packaging, branding, social media marketing, photography, and video production to help companies strengthen their brand identity and raise consumer awareness.
"Early on in the legalization movement, people thought the tobacco industry would be most interested in finding a way to ride on the back of a legal cannabis industry, but it's actually the alcohol industry that is currently much more engaged with the legal cannabis industry. They are ones feeling most threatened by the impact legal cannabis will have on their bottom lines and are looking for ways to get out ahead of the inevitable by doing things like investing in the industry. Constellation's recent investment of $4 billion into Canopy is just the start of what I anticipate will be a rush of alcohol companies looking to get involved in the cannabis industry."
—Arnaud Dumas de Rauly, Co-CEO of The Blinc Group, a distribution-centric vapor and cannabis business incubator. The group delivers full cycle support to start-ups and entrepreneurs through tailored branding, marketing, sales, and engagement programs rooted in data and proprietary research, while also positioning member companies as thought leaders and scaling through large distribution channels
"In looking at how the cannabis industry has impacted the beverage industry, look no further than the Canopy Growth and Constellation Brands deal. I have been predicting this for years and what we are now seeing is institutional money entering the space in a substantial way. This will lead to retail investors pouring money into cannabis stocks. As it regards Blockchain and Cannabis, nothing exemplifies a perfect fit better than the proposal of Zach Conine who is running for Treasurer in the State of Nevada. Mr. Conine is proposing the state issue and "back" a utility token for commerce, with a focus on solving the public safety issue around too much cash in the system. That is the future of blockchain and cannabis."
— Mr. Leslie Bocskor, President of Electrum Partners, LLC, an advisory services firm specializing in medical and recreational cannabis and ancillary businesses. The company engineers the underpinnings of successful business entries and exits across the full spectrum of cannabis business verticals, as well as helps to develop policy and regulatory frameworks.