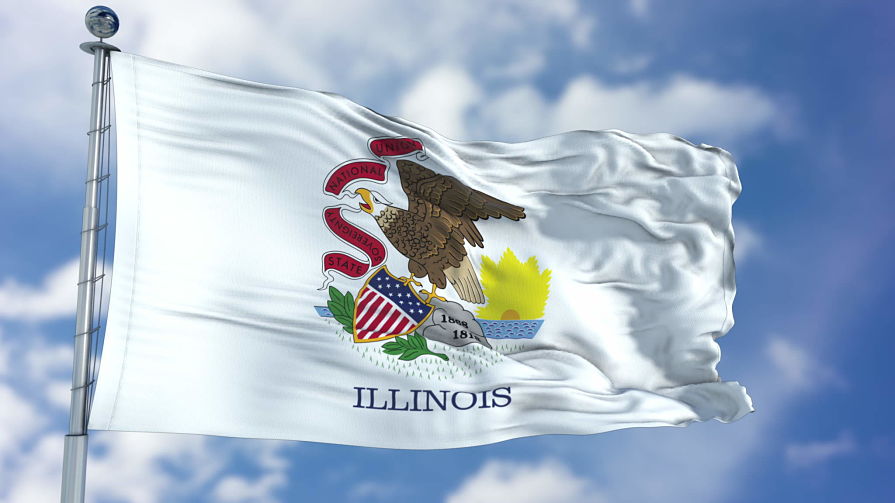 Photo credit courtesy of iStockphoto.com/user:vistoff
More than in most places, in Illinois the devil is in the details.
On June 11th, Governor J.B. Pritzker signed a state budget that was out of balance anywhere between $574 million and $1.3 billion, according to Illinoispolicy.org. The budget could not be balanced even with new revenues of $1.07 billion. A healthy portion of this new revenue comes from the upcoming legalization of cannabis, which will bring an estimated $227 million to the state. However, $57 million is revenue from taxed cannabis sales, so lawmakers are trying not to count that – trying, anyway.
Looking at the way Illinois has rolled out recreational cannabis legalization, I see strong potential for these estimates to be short. First, even though legalization is only a few months away, in many communities prohibition will remain. For example, Naperville, a community with a thriving Green Thumb dispensary, is considering giving up an estimated $2.3 million in annual revenues for fear of the "social problems" that come along with cannabis.
"We have a great, safe community here in Naperville. We've got a great brand. It's a very family oriented place," Naperville City Councilman Kevin Coyne told WTTW, a local news source. "And a lot of the experts in this arena have raised a lot of concerns that are very troubling. That if you allow retail sale of marijuana you simply expand marijuana use, that leads to teenage delinquencies, car accidents, a host of other social problem that I don't want to see come to Naperville an certainly don't want to be the guinea pig testing whether these concerns prove out or not."
At the moment Naperville has preliminary votes to ban cannabis sales by a 5-4 vote. Grayslake is another community that has also voted to outlaw sales within its township borders. No one is exactly keeping track of the municipalities around Illinois who have decided to ban cannabis, but it is an important component when looking at the state as a whole because by law individual municipalities can choose their fate.
Local communities can choose to ask for the establishment of such a restricted zone if at least 25% of the registered voters of a precinct petition their alderperson to introduce a local ordinance. And state regulators have also written into law that licensed operators cannot move to new sites or municipalities after January 1st. So, Green Thumb Industries' Naperville Compassionate Care Center would be adrift in a banned zone. Cresco Labs has also appealed to try to move its MedMar dispensary three blocks to 3524 N. Clark St. as it has outgrown the 900-square-foot facility it currently owns. Cresco is waiting to hear if the special appeal to the zoning board will be approved. Yet, most expect this decision to be pending as the City of Chicago has not defined its own zoning criteria for cannabis retailers.
Sponsors of the legislation that legalized adult-use sales have asked the state for flexibility on the changing physical locations issue, according to Crain's Chicago Business, but there have been no indications any breathing room will be coming.
Now, it is not just the rigidity of this rather arbitrary statute, but how they informed cannabis business owners. After passage of the cannabis legalization bill, the regulatory agency notified current medical dispensaries they would be permitted to relocate and maintain the ability to seek an adult use license, according to The Southern Illinoisan. The agency maintained this message until July. However, in early August, the agency abruptly changed course and said only dispensaries not moving their physical address would receive licensure.
Now, state lawmakers and accountants have said banned zones will not impact the total revenue take, but how does this make sense? Without a current list of banned municipalities, Illinois could be a hopscotch map of legalization.
In addition, the state recently tightened its electricity and water usage for cannabis growers. The sustainability requirements of the new law are among the strictest in the country, according to Sam Milton, in MJBIZ Daily, a consultant for Climate Resources Group, which helps businesses pursue sustainable practices. This is great for the environment but it will put a heavy burden on cannabis operators to stay compliant and certainly could impact sales, cannabis supply and state revenues.
All of this confusion is normal for a state with 19 years of consecutive deficits. State leaders actually tried to say they balanced a budget last year, but reports found they were only $1.5 billion shy. Springfield came out a few months later and admitted the truth when they needed to borrow money from bond holders for what was in the red.
A factor for Illinois' inability to pass a sound budget might be that lawmakers only had 12 hours to read the 1,581-page tome presented by Pritzker.
___
Equities Contributor: Stephen L. Kanaval
Source: Equities News