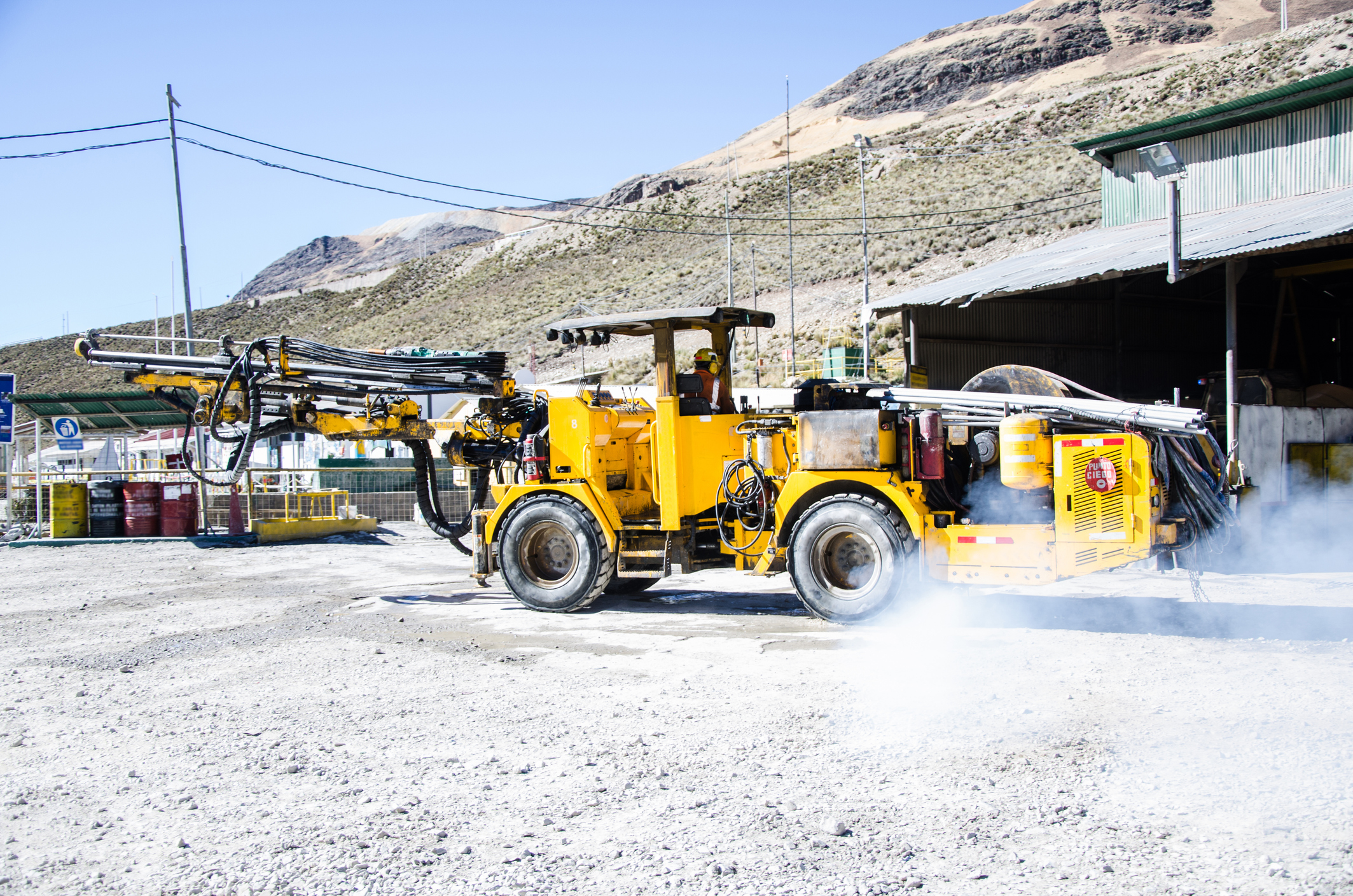 Image: iStock.com/Juan Jose Napuri
Latin America remains a largely undiscovered region in many commercial contexts. Notably, those sectors built upon natural resources and technology have plenty of room for new and expanding businesses.
Mining is a staple sector for many Latin American economies, including the region's strongest performers. Other countries with significant natural riches are seeking to revive long-dormant mining activity within their borders through pivoting their legislative frameworks. We explore the hot spots for mining in Latin America – including the future mining up-and-comers.
Mineral Hot Spots
Brazil is the world's largest producer of iron-ore, and it's also famed for its wealth in nickel and aluminum. Its natural reserves and prowess make it the top miner in the region, with an export-value of approximately US$30 million.
Peru and Mexico lead the pack for gold and silver production – though Ecuador looks hopeful in joining them. Currently, Peru is the region's top gold producer, and second worldwide for silver supply. Like Peru, Mexico produces around 20% of the globe's silver, and is number eight in terms of gold production.
Chile produces around 28% of the world's copper and takes a 33% share of the world's lithium reserves.
In recent years, Colombia's emeralds have also been capturing the attention of world markets. The Colombian gems are hailed for their elevated quality and deeper color than other varieties, earning the country a reputation for producing superior emeralds. The value of these gems has increased up to US$90,000 per carat on the world market.
Lithium Triangle
Lithium is a valuable resource that plays an integral role in powering batteries, cell phones and PCs. It is the world's lightest metal. Bolivia, Argentina, and Chile are Latin America's 3 edges of what is known as the 'lithium triangle.' This Latin American lithium triangle holds 54% of the world's known sources of this element.
With the adoption of electric-powered technology in global markets to reduce greenhouse gases emitted through traditional fossil fuel-powered technology, lithium is an increasingly coveted resource. Latin America sits in an incredibly advantageous position for utilizing its access to lithium to generate significant revenue.
Recently, Canadian miner Plateau Energy Metals discovered lithium reserves in a fourth player, neighboring Peru. This could see Peru being brought into one of the most lucrative mining opportunities in Latin America.
New Opportunities
Ecuador's newly introduced Public Mining Policy aims to revive a long-stalled mining economy. The policy outlines strategic objectives to increase mining production, support sustainable practice, boost investment and reinforce stable regulations. Introduced in June 2019, the policy highlights the recent exploration into what are considered some of the world's largest reserves for gold, copper and silver.
Brazil, the world's largest iron-ore miner, also decided in December 2018 that it would put up around 20,000 independent areas for auction for new mining exploration. The areas had been held by the government after license permitting complications stalled exploration processes. This auction is expected to boost exploration and production and encourage new business to the industry.
Panama's Cobre Panama mine, run by First Quantum, is one of the region's largest copper projects to come to fruition over the next several years. Panama holds rich reserves that are only now being realized. We can expect to see the outputs from Cobre Panama increase to around 100 million tonnes per year, from 2023. The project has attracted US$6.3 billion in foreign direct investment to Panama.
Safer Mining Environments
Flushing out illegal mining operations has been a core focus for the countries developing stronger regulatory frameworks. In order to build business confidence in new, emerging and changing mining environments, governments need to demonstrate a commitment to standardizing processes and strengthening security.
Clearer regulations on the part of reduced government intervention will also help countries like Ecuador bring mining industries to life. Before the Ecuador´s Public Mining Policy was announced, the country confusing mining policies entitled the government to around 50% of mining companies' earnings. Now, the government has pared back intervention and allowed businesses a more open operating environment with greater ownership over their benefits.
Sustainable Business
Demand for electric-powered innovation to ease the impact of mining on these diverse landscapes means that peripheral services and logistics have new opportunities as well.
Increasing environmental conservation priorities in governments and international fora is pressuring traditional mining practices into finding more eco-friendly solutions. People are aware that some mining activities can cause a significant drain on local water supplies, often putting companies and communities and environmental activists at conflict with one another.
Innovations that can soften the environmental impact of mining practices have the opportunity to earn significant revenue in these resource-rich countries. Latin American miners could certainly benefit from some of the most recent innovations to hit the mining industry:
Streamlining management systems for resources such as water to reduce consumption and waste
New mapping technology can apply precision and reduce waste in x-ray diffraction
Using microwaves in ore consumption processes instead of water
Training workers to keep themselves and each other safe with simulation education and new safety equipment
Automating systems such as borers
Using alternative energy-powered site vehicles.
Though Latin America certainly has the mineral resources to fuel a more innovative sector, it does rely on foreign business and international exporters to provide it with the technology it needs to develop. Foreign mining service businesses looking to set up in the region, or traders looking for new customers, would find a great deal of opportunity to support changing mining landscapes in Latin America.
LATAM Invites Foreign Investment
There are both new and longstanding opportunities in the mining sector for Latin America. To better manage the immense natural wealth of these countries, governments are, at different paces, seeking to firm up legislation for miners.
This attention and public backing aims to make companies feel secure in their move into the region, and thus build business confidence. All face the challenge of securing long term economic success and balancing environmental preservation, and local populations who want to see how mining projects can leave a positive legacy in their communities.
But as they navigate these challenges, they open the floor to newcomers looking to get a share in a lucrative market and deliver high quality products to the rest of the world.
Equities Contributor: Craig Dempsey
Source: Equities News