The Heat Is On
Chris Lahiji Follow |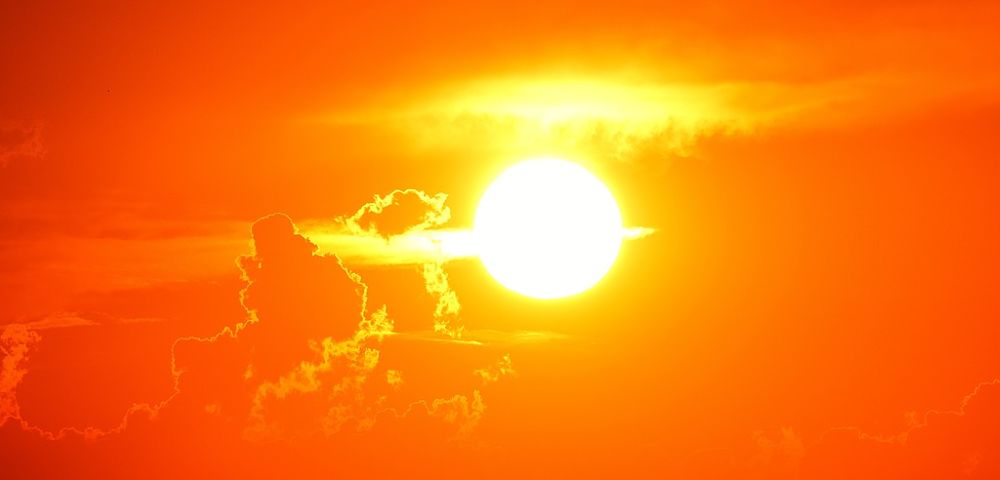 Dear Patrons,
The Index had a good week advancing every single day. We are now less than 70 points from our all-time high, hit back in late January. If the last two weeks are any indication, it could happen soon.
Markets surged higher during an abbreviated week, due to 4th of July, led by the Russell 2000, which was up 3.7%. The DJIA picked up 1.2%, making it the weakest performer.
It seemed that the small/micro-cap market was almost as hot as the temperature on both coasts last week.
After a summer of below average temperatures (believe me that even we were complaining), the convection oven was finally turned on and made people miserable from Baja to Portland. Even Boise was 100 degrees yesterday. It was so damn hot, that people were taking mini-vacations to Phoenix to escape the heat.
The old high in downtown Los Angeles (which we often frequent) was set back on June 26th, 1990. That day will forever live in infamy because it was 112 degrees for Angelenos and people were constantly craving some air conditioning. It was also the day that eight Kansas and Oklahoma radio stations banned playing any K.D. Lang songs due to her anti-meat advertisement. The Canadian pop-star today would not even get a "tweet" on this announcement if it were to happen today, but it was a different time.
Well, all records are meant to be broken. It was 113 degrees on Monday and people were naturally pissed. In California, one faces many risks to all its beauty. Earthquakes, fires, 24/7 traffic, the highest cost of doing business outside of Oslo, Norway, rooting for the Clippers, and something new to everyone, the $15 burrito. I'm not talking sit-down with the chile verde sauce up top and with two sides to choose from. This: Single-Family Home in Sunnyvale Fetches Record $3.1 Million
When we complain, the entire continent rolls their eyes thinking that we are somehow "spoiled" and "soft." Try living here for a year, and then we will see what your interpretation of "soft" is.
Speaking of "up," the deal train has not slowed down at all, and again we are in the center of it.
One of the most famous companies we have had the pleasure of showcasing at the events over the years was Xplore Technologies (XPLR), who announced this week that it was being acquired by Zebra Technologies (ZBRA) for $6 per share (all cash) or $90 million dollars. Former CEO and Chairman, Mr. Phil Sassower was a showman to say the least and a big investor in the company. We became close friends over the years, and I absolutely loved their products. Phil is old school. He works hard for investors, tells you the way he sees it, stands behind his products and, more importantly, his people.
Xplore's specialty has always been in rugged computers and tablets, and they grew to be the #2 player worldwide in the space.
The ability to use technology in extreme circumstances is a theme that has grown over the past few decades. Mobility for being in the utility, industrial, energy, public safety, and transportation space is monstrous. You need a device that you drop, submerge in water, toss, get dirty, and still be able to use seamlessly.
One year, Xplore brought in their rugged tablet and put it in a fish tank just to highlight that even in water, the device would work.
Xplore (XPLR) was also unique to us because it was one of the first companies to attend our Invitational when it was capped at 20 companies total.
We met with current CEO, Mr. Tom Wilkinson both at Roth last year (when the stock was hovering around $2 per share) and again in Vegas at Planet Microcap. He did a great job getting the company back to growth and profitability. I think this was the right decision in the end, because it is not everyday that an $8 billion dollar (market cap) tech company would give an all-cash offer with close to a 50% premium.
For full disclosure purposes, the company has compensated us in the past to attend our events, and my family owns shares in the company.
Radisys (RSYS), a name that many recognize was also purchased this week. It seems like if you are a tech company based in Oregon, you are bound to be acquired. Look at what happened to Cascade Microtech (CSCD), TriQuint Semiconductor (TQNT), FEI, Planar Systems (PLNR), InFocus (INFS), Mentor Graphics (MENT), and my personal favorite, Rentrak (RENT), who was bought for $771 million in stock.
I do not know what is left in the state (FUV is a name that comes to mind), but it may be prudent to make a phone call to Marc Robins of Catalyst Research, a Portland native. Marc was also the person that forced me to see the last presentation of day 3 at Roth (circa 2008) right before the freeway arteries were about to clog up. He literally grabbed my arm. The company was ZAGG (ZAGG), which could be one of the best decisions we have ever made. Marc was the first guy on the scene, and he made a lot of money for the early investors. He also recently published a book that we will discuss in the months ahead.
For full disclosure, he is not as good looking in person as he is in his bio photo: https://www.catalystresearch.com/mr-bio
Going back to Radisys (RSYS), it was acquired by one of the largest companies in Asia, Reliance Industries Limited that (converted from rupees to dollars) stands at a nearly $100 billion market cap. The Company was bought for $1.72 in cash, or nearly 150% premium from the close of trading. Not too shabby if you bought in recently, but this was a $50 stock at the apex of the tech boom back in 2000, and a double digit stock a decade ago. With that being said, investor Jaret Wilson brought the name to our attention recently and we wanted to schedule a meeting to meet with them at their offices. CFO, Mr. Jon Wilson has always been kind to us, and our goal was to get them to present at the Main Event in December. We were close. If a $100 billion dollar company looks to acquire LD Micro for 150% premium, I'm totally cool with not having to do another conference ever again. :-)
Aramco, what is taking you so long? MBS, call me bro!
Finally, I must end on this note. It is rare that we receive an e-mail that we can not decipher. LD receives over 100,000 e-mails a year, mostly in the form of Nigerian diplomats looking to transfer money, generic Cialis and Viagara pills, and dubious investment vehicles being pitched to us (literally antique cars). By the way, rare sport cars have been one of the best investments over the past 20 years. Much better than anything you will get in the stock market.
My biggest pet peeve is when I write something nice to someone, and they do not respond. If someone is taking time out of the schedule to write a cordial message, do not repudiate their existence. Just write back "Go away." This way I know my message was received and I'm happy with the connection. For all those who have physically sent me letters, I will return the favor as soon as I am done with the 691 current emails in my inbox.
One e-mail stood out more so that anything we have received in recent memory and it touched a nerve. I remember reading a sentence that described "ghosts in the machine." For those of you who have known me for a long-time know that my specialty has always been research. I wrote articles for a newsletter, did countless interviews and stock recommendations on television, and wrote several publications including the almost famous, "The Best Companies No One Has Ever Heard Of" back in 2002.

The event itself is customized for research first and foremost. Analysts typically get every meeting requested because our goal is to have more coverage for the universe. LD's slogan for crying out loud is "covering the undiscovered." It is the only reason we are still doing this today.
Which is why Christian Galatti of Phase IV Research made such a strong impression on us. It helps that he is smart, local, and is writing about topics, companies, and themes that not many others are discussing. Take for example, the new tax laws came into affect this year in regards to dining and entertainment expenses that no one has discussed with me this year. Essentially, meals are no longer write-offs (historically they have been set at 50%), and that luxury box at Staples Center is no longer a legit deduction.
This will have a big time material impact to certain high-end restaurants (Ruth's anyone?) that have an overwhelming majority of their businesses coming from.......other businesses. After reading his piece, I thought it was prudent to meet up to learn more about the potential fallout from this.
He told us that we should meet at the "Gates of Hell". I thought he wanted to meet up at his local DMV station, but the "Gates of Hell" is a monumental sculpture by Rodin, that can be seen and experienced at Stanford University.
Straight up, it is a sight to behold. I will never put the toilet seat up again after seeing some of the images.
Christian may be the most endangered species of all in the micro-cap world. Pure research. What makes him different can be experienced in some of his write-ups. From the cover art he uses to analyzing hype and hysteria to scanning a profitable multi-billion dollar energy company with no coverage, the man is a breath of fresh air.
From time to time, we will feature some of his work in our weekend update and may even disagree with him on some themes. In research, disagreement is always more valuable than nodding your head. Disagreement often leads to more critical thinking, which is a "lost art" these hot and humid days.
CL
p.s. Japan's team did this after losing to Belgium.
Impact - Highlighting Anomalies Amongst the Biggest Gainers & Volume Leaders
by Christian Galatti of Phase IV Research
Story of Transformation #1:
The Importance of the New Black Box Contract (BBOX)
On July 2nd BBOX announced that they could run out of money. That they may even need to sell the company.Four days later BBOX announced that it won a historic contract that could expand exponentially. The first announcement (link) dropped Black Box to a dollar. The second announcement doubled it back to $2 (link.), with management proclaiming their win on July 6th.
The potential data center work could total $300 million or more for Black Box making it the largest customer, and deal in the company's history.
The importance of the Black Box contract is not the first $10M to a company that is about to be placed in doubt. It's that the transformative partnership is supposed to be long term. Management is looking to avoid a liquidity crisis by continually winning big business from a social media giant; one that may need Black Box solutions for the next five to ten years.
This first award for the almost million square foot data center is worth more than $10 million and marks the beginning of a five to ten year strategic relationship with the social media giant, which is planning a very aggressive global data center expansion program. Conversations are already underway between Black Box and the social media company to add additional site locations and data centers. The potential work could total $300 million or more for Black Box.


Story of Transformation #2:

The Importance of the Differential Brands Acquisition
(Analyst Note: Please reference press release and transaction hyperlinks.)
It is anticipated that upon closing, DFBG will have in excess of $2.3 billion in pro forma annual revenue comprised of branded men's, women's, and kid's apparel, along with accessories that will be distributed to a diversified base of consumers across all retail and digital channels. The acquisition is expected to close in the third quarter of 2018. Goldman Sachs (Asia) L.L.C. acted as financial advisor to GBG on the Transaction. June 27, 2018
On June 27th, Goldman Sachs helped a micro-cap achieve $2.3B in sales through an acquisition. A complete transformation of Differential Brands (DFBG). A fifty dollar company that went to five in five years (with a massive rise to $5 from $1 that just happened last week.) A historic corporate event for DFBG that is still reverberating through the stock with continued high volume. (LD Micro DFBG Profile.)
It wasn't just Goldman that helped transform DFBG. The 1.3 billion dollar bill was actually covered by Ares Capital...symbol ARCC. With management expectations of more transactions to come to make the transformation complete.
Among the conditions to the funding of the Debt Financing, the Company has agreed to raise an aggregate of $150 million of equity capital in the form of cash investments in shares of common stock of the Company. In this regard, the Company expects that GSO, Ares and Jason Rabin, GBG's President who is expected to lead the management team at the Company following the closing of the Transaction, will each invest a minimum of $25 million at a purchase price of approximately $8.00 per share of common stock of the Company. https://www.sec.gov/Archives/edgar/data/844143/000114420418037271/tv497877_8k.htm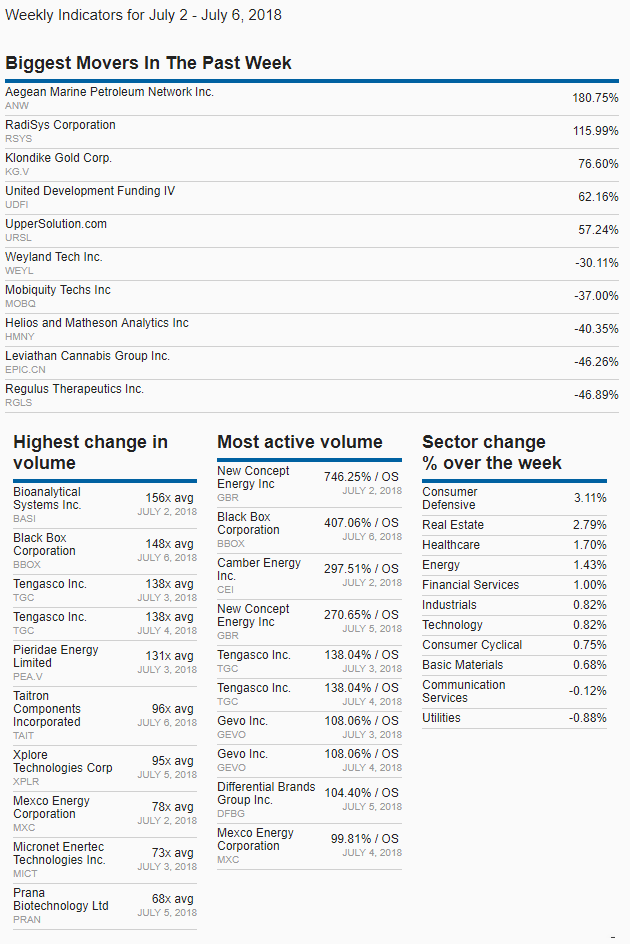 DISCLOSURE: The views and opinions expressed in this article are those of the authors, and do not represent the views of equities.com. Readers should not consider statements made by the author as formal recommendations and should consult their financial advisor before making any investment decisions. To read our full disclosure, please go to: http://www.equities.com/disclaimer
Companies