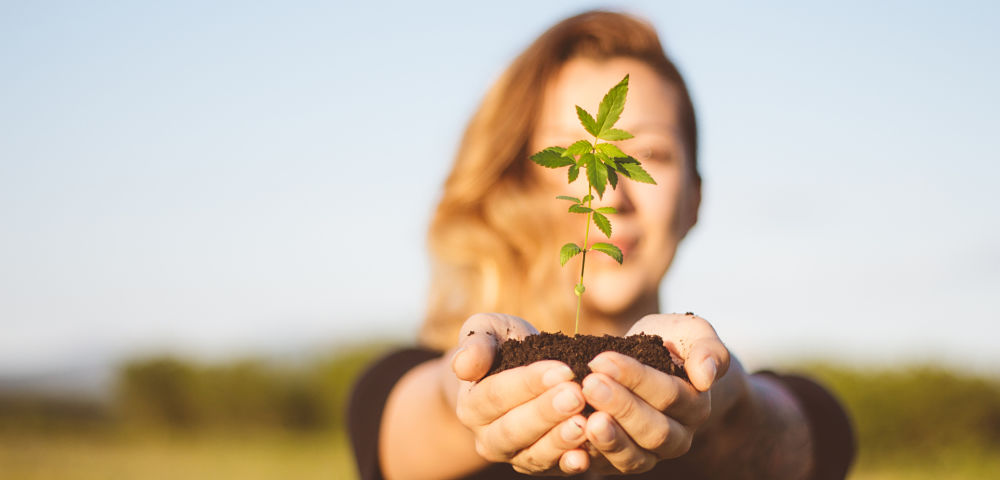 To say The Green Organic Dutchman Holdings Ltd. (TGOD:CA) becoming public was heavily anticipated would be a gross understatement. The initial public offering was talked about for months on end. As the sector kicks into overdrive ahead of Canada legalizing recreational marijuana, the Toronto-based company finally executed the IPO until May 2, when the company's world-class leadership team rang the opening bell at the Toronto Stock Exchange.
TGOD, which just recently announced that it received organic certification from Ecocert Canada, successfully completed the IPO by selling 31.51 million units at $3.65 each for gross proceeds of approximately $115 million. A unit was comprised of one share of common stock and one-half of a warrant to buy additional common stock. Each full warrant entitles the owner to buy a share of TGOD for $7.00 within 24 months of the IPO.
Aurora Cannabis (ACB:CA) remained entrenched in ownership of TGOD, electing to exercise its full participation rights in the IPO, buying 6.3 million units, or about 17.5% of the IPO, for a total investment of $23.1 million. In January, Aurora, a cannabis behemoth that recently shelled out C$3.2 billion to buy rival grower MedReleaf after paying C$1.23 billion for CanniMed Therapeutics earlier this year, invested $55 million in TGOD via a private placement, buying them 33.33 million shares of TGOD.
As well as the IPO went, investors still didn't have their fill of TGOD. Management said on that an over-allotment raised another $17.25 million for The Green Organic Dutchman through the sale of about 4.73 million more units at $3.65 each. To that end, the IPO raised gross proceeds of $132.26 million through the issuance of 36.24 million units of TGOD.
That's the biggest IPO for a cannabis-centric company ever. An exclamation point is added to the raise when considering that TGOD raised $160 million as a private company, while amassing a shareholder base in excess of 4,000. In aggregate, TGOD has raised nearly $300 million and now commands a loyal shareholder based of 5,000-plus.
Aurora and TGOD: A Courtship to Watch
All told, Aurora has now invested about $78.15 million in TGOD. Given Aurora's torrent acquisition pace to hold a global leadership position, it surely has investors wondering if TGOD will one day fall completely under their umbrella. As often happens with well-heeled investors, Aurora has a position on TGOD's board, now that Cam Battley, a director at Aurora, joined the BOD at TGOD on May 1st.
TGOD is fully funded to complete its build-outs in Ontario and Quebec that will position the company with 970,000 square feet of indoor cultivation space equating to capacity of 116,000 kilograms annually. Notably, the company prides itself on its culture of only growing the highest-grade cannabis, the kind that fetches a 26% premium compared to the industry average for non-organic cannabis ($11.40 per gram vs. $9.02 per gram).
The organic certification from Ecocert Canada, an internationally recognized world-leading organization in organic certification, can attest to TGOD's high standards for quality and commitment to producing cannabis products free from any synthetic nutrients, pesticides or herbicides.
"This is another step in TGOD's planned expansion to be the world's largest branded organic cannabis company," Robert Anderson, Co-Chairman and CEO of TGOD, said of the Ecocert Canada organic certification. "Consumers world-wide are interested in quality products and TGOD will continue to strive to provide the highest quality organic product that complements the natural product preferences of today's consumer."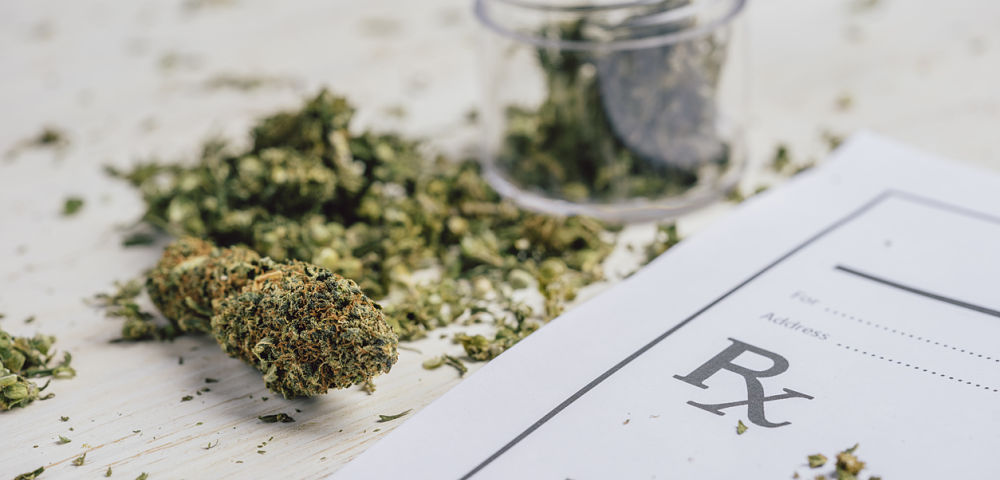 In addition, TGOD announced Tuesday that it has entered into an exclusive licensing agreement with CBx Enterprises LLC for the Evolab and CBx Sciences brands and proprietary technologies within Canada and other international markets outside of the US. This will immediately expand TGOD's portfolio of products and technology, positioning the Company for the successful development of new cannabis and vaporization offerings going forward.
Be it scaling production capacity, quality assurance or expanding its product offerings and technological moat, the Company has been steadily establishing all the strategic foundational building blocks for long-term growth in this young market. Comparatively, MedReleaf is fully funded to complete the retrofit of its Exeter facility later this year for a first harvest in Q1 2019 that will increase MedReleaf's production by 105,000 kilograms per year, subject to receiving a license from Health Canada, as expected. Expansion at the Bradford facility, slated for completion later this year, will raise total corporate production by 35,000 kilograms to 140,000 kilograms once Exeter is done.
CanniMed, a well-established Canadian company, has total grow facilities of 247,000 square feet across its properties in Saskatchewan and White Pine, Michigan, roughly of which about 116,000 are used for cannabis growth for capacity in the area of 7,000 kilograms per annum currently.
Years in the Making
Cannabis has been legal in Canada for medical purposes for about two decades. It's only recently, though, in combination with 29 U.S. states now legalizing medical marijuana and nine legalizing recreational use and Canada set to become the first industrialized country in the world to legalize recreational use coast-to-coast, that the industry is really heating up. Aurora investing heavily in TGOD and buying MedReleaf and CanniMed comes not long after alcohol company Constellation Brands (STZ) took a 9.9% stake (worth about $191 million at the time) in Canadian medical marijuana company Canopy Growth (WEED), a $6.6 billion Canadian cannabis grower that on Monday applied to list on the New York Stock Exchange and paid $374 million to acquire the 33% stake in BC Tweed Joint Venture that it didn't already own.
Looking back a number of years, the cannabis space was viewed with intense skepticism by analysts, major media outlets and more as a quirky little industry with tiny companies traded on insignificant exchanges that faced too many headwinds to ever warrant an investment. But looking at where it is today—and considering cannabis isn't yet legal for adult use in Canada—there is still a lot of running room for the players in the U.S.
The thirst for TGOD and the stellar IPO is just one of many signs pointing to big money finally understanding the true magnitude of the opportunity at hand and the upside to TGOD.
---
In the interest of full disclosure, we call the reader's attention to the fact that Equities.com, Inc. is compensated by the companies profiled in the Spotlight Companies section. The purpose of these profiles is to provide awareness of these companies to investors in the micro, small-cap and growth equity community and should not in any way be considered as a recommendation to buy, sell or hold these securities. Equities.com is not a registered broker dealer, investment advisor, financial analyst, investment banker or other investment professional. We are a publisher of original and third party news and information. All profiles are based on information that is available to the public. The information contained herein should not be considered to be complete and is not guaranteed by Equities.com to be free from misstatement or errors. The views expressed are our own and not intended to be the basis for any investment decision. Readers are reminded to do their own due diligence when researching any companies mentioned on this website. Always bear in mind that investing in early-stage companies is risky and you are encouraged to only invest an amount that you can afford to lose completely without any change in your lifestyle. Equities has been compensated with cash, common shares and/or warrants for market awareness services provided.