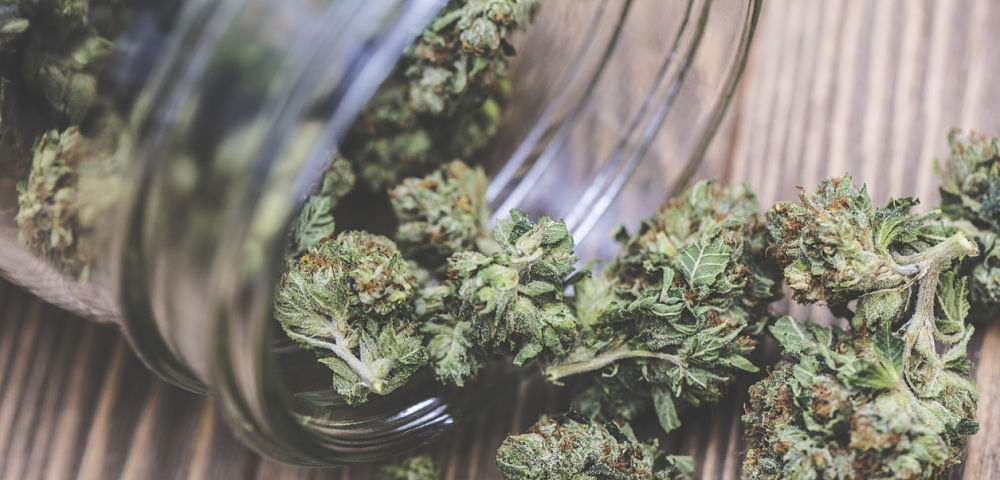 Shares of The Green Organic Dutchman Holdings Ltd. (TGOD:CA)(TGODF) have nearly doubled since becoming publicly traded on the Toronto Stock Exchange on May 2, 2018, in the largest ever initial public offering for a cannabis-centric company. The offering raised C$132.3 million in common stock and warrants at C$3.65 per unit, with each unit consisting of one common share plus one-half of a two-year warrant to buy one common share at C$7.00. The common stock closed at C$7.10 on June 18, while the warrants are in even higher demand at C$2.63. TGOD has the right to accelerate warrant expiry if the common stock trades at C$9.00 or above for 10 consecutive days.
Additionally, Aurora Cannabis (ACB:CA), which first invested in TGOD in January 2018, participated in the IPO, bringing its total investment in TGOD to C$78 million. Aurora has the option to increase its ownership to over 50% based on the achievement of certain operational and financial milestones by TGOD.
The strong demand for the stock reflects the significant corporate and operational progress TGOD has made in just less than two months of being a public company and investors' confidence in the company's ongoing prospects.
TGOD has made significant strides on virtually all fronts of the business, positioning itself to become one of the go-to brands as it leverages its expansive land, expertise, licenses and product as an enticing platform to launch cannabinoid-infused food and beverage products globally as new markets legalize. This puts TGOD in a prime spot as more large-scale beverage and alcohol companies seek to enter the market, whether by acquisition, joint ventures, strategic investments or partnerships.
Expansion of Leadership Team
On May 7, 2018, TGOD announced the addition of half a dozen key executives to its leadership team. The new team members create a management team that, with President Csaba Reider, has over 125 years of collective experience in manufacturing, marketing and distributing consumer packaged goods.
Brian Athaide, Chief Financial Officer. 28 years of global executive experience including CFO and EVP, Human Resources and Information Technology at Andrew Peller (ADW.A:CA) and Finance Director and CFO of Central Asian Markets at Procter & Gamble (PG).
Ann Stewart, General Counsel. 13 years of private practice and corporate in-house legal counsel experience including Assistant General Counsel at the Canadian division of Teva Pharmaceutical Industries (TEVA).
Mike Gibbons, VP Sales. 25 years of consumer packaged goods experience in beverages and food including 15 years with Cott Corporation (BCB:CA), most recently as President of the US business unit.
Andrew Pollock, VP Marketing. 25 years of experience in consumer packaged goods, retail and subscription services, including senior digital and traditional marketing leadership roles at Weight Watchers Canada, Maple Leaf Foods, Canada Bread Company and Cott Corporation.
John Wren, VP Operations. 22 years at Cott Corporation, most recently as VP Operations, managing a manufacturing budget in excess of C$60 million, a capital budget of C$8 million and more than C$145 million of raw material purchases.
Andy Corcoran, Regional Sales Manager for Ontario and Western Canada. Experience across the Canadian sales market and working with government liquor boards. Previously with Southern Glazer's Wine and Spirits Beam Global Canada, Maxxium Canada, Corby Spirit and Wine (CSW.A:CA) and E&J Gallo Winery Canada.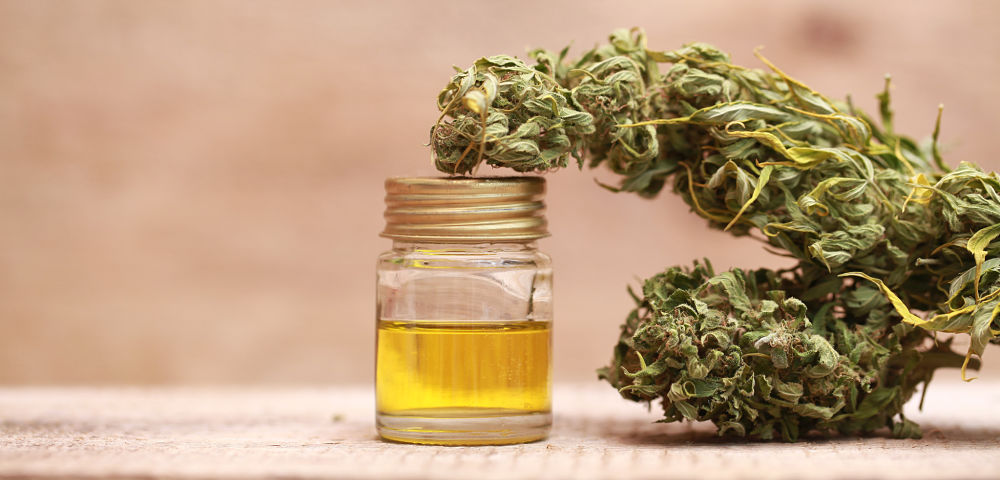 Health Canada License to Produce Cannabis Oils
TGOD announced on May 15, 2018, that it had been granted a supplemental license from Health Canada to produce cannabis oils. The environmentally friendly production process is free of toxic solvents and doesn't require any winterization protocol. The new license is instrumental in driving the company's research and development and product innovation and enables TGOD to create a variety of high margin cannabis products from its organic raw material.
Organic Certification from Ecocert Canada
Ecocert Canada is an internationally recognized organization engaged in organic certification and inspection for sustainable development. TGOD announced on May 18, 2018, that it received organic certification from Ecocert Canada, a designation that confirms that the integrity of TGOD's raw material, production methods and preparation procedures all satisfy Canadian organic product regulations.
Exclusive License for Cannabinoid Technologies from CBx Enterprises
TGOD announced on May 22, 2018, that it had entered into an exclusive agreement with Colorado-based CBx Enterprises to license that company's Evolab and CBx Sciences brands and proprietary technologies and formulations within Canada and other international jurisdictions outside of the US. Evolab is a leading vaporization brand, and CBx Sciences is a line of topical, edible and inhalable consumer products that combine non-psychoactive cannabinoids and terpenes with botanical ingredients. The licensing deal immediately creates a highly complementary product offering for TGOD, while creating new opportunities for product development to stay ahead of evolving Canadian and international product requirements and standards.
Exclusive License for Beverage and Food Technologies from Stillwater Brands
On May 29, 2018, TGOD announced that it had entered into an exclusive agreement with Stillwater Brands to license that company's RIPPLE Soluble Cannabinoids (SC) ingredient technology. The agreement also encompasses other proprietary beverage and food technologies and formulations related to cannabinoid-infused consumer packaged goods including micro-dose and full-dose tea sticks within Canada and certain international jurisdictions outside of the US.
RIPPLE SC is a suite of low-calorie, fast-acting, long-lasting, water-soluble ingredient products that enables consumers and commercial manufacturers to easily infuse cannabinoids into beverage and food products. The Ripple Dissolvables line, marketed by Stillwater Brands in Colorado, is among the fastest-growing products in the edibles category. The technology also underlies the Stillwater Tea and Whitewater Tea brands.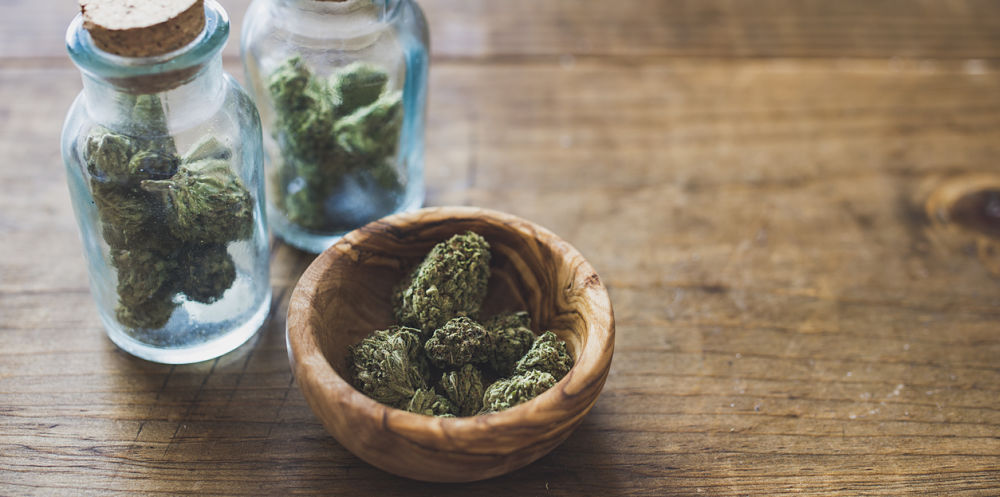 $25 Million Special Warrant Financing Announced
Just a month after its IPO, TGOD announced on June 5, 2018, that it is raising an additional C$25 million through a financing of 3,910,000 "Special Warrants" at C$6.40 each. The deal is expected to close on June 26, 2018.
Each Special Warrant will be automatically exercised no later than three business days after the prospectus is qualified in all Canadian provinces. Upon exercise, the holders of each Special Warrant will receive one unit consisting of one common share of TGOD and one-half of a common share purchase warrant, each with a three-year life and a C$9.50 exercise price.
Launch of Global Beverage Division
On June 6, 2018, TGOD announced that it had created a new global division to focus on the beverage industry. The company is developing a 40,000 sq. ft. state-of-the-art research and development facility that will encompass product development and pilot manufacturing. This facility is fully funded for construction and comprises phase one of multiple planned phases within the 72-acre Valleyfield property designed to create novel and proprietary cannabinoid infused beverages. This facility will foster a first of its kind collaborative environment for joint ventures and partnerships that will create a distribution platform for domestic and international markets.
More recently, TGOD announced that it will add a 287,245 sq. ft. purpose-built facility on the Valleyfield property, which is capable of producing 40,000 kgs of premium organic cannabis. The company said the additional facility will be dedicated to TGOD's Beverage Division, and increases its fully-funded capacity to 170,000 kgs. This additional building will enable TGOD to leverage synergies and operating efficiencies on the Valleyfield property, resulting in a "significantly reduced construction timeline and budget," and is projected to enhance the overall economics of the entire facility.
Greater Visibility with US Investors through DTC Eligibility and OTCQX Trading
TGOD announced on June 13, 2018 that its securities are now eligible to be deposited through the Depository Trust Company (DTC), the central securities depository in the US. DTC eligibility—which is required by major stock exchanges—is critically important to ensure smooth market trading of an issuer's securities. Concurrently, TGOD stock began trading on the OTCQX Best Market as of June 14 under the symbol TGODF.
Strategic Partnership with Epican Medicinals of Jamaica
On June 14, 2018, TGOD announced that it had entered into a strategic partnership with Epican Medicinals, a vertically integrated Jamaican cannabis company with cultivation, extraction, manufacturing and retail distribution licenses. The partnership adds an additional 14,000 kg of organic funded capacity, bringing TGOD's total capacity to 130,000 kg and introducing TGOD's organic brand to the international medical market.
Epican produces high quality cannabis at its primary Blue Mountain cultivation site and has partnered with TGOD to construct a second 125,000 sq. ft. GMP-compliant facility. Upon receiving the second site license, both facilities will cultivate high premium organic strains for the Jamaican and international markets.
Remarkable Progress in a Compressed Time Frame
The Green Organic Dutchman has made significant progress since becoming a publicly traded entity, creating meaningful value for shareholders while laying the foundation for global growth and diversification. As Robert Anderson, TGOD's CEO and Chairman, said, "We will continue to evaluate international opportunities that will assist us in executing our business plan to become the world's largest organic cannabis brand."
An April 2018 report by Grand View Research forecasts the global legal cannabis industry to be worth US$146.4 billion by 2025, up from just US$9.6 billion in 2016. By proactively investing for the future and enhancing multiple aspects of its business in parallel, The Green Organic Dutchman has set itself up well to benefit from this dramatic global growth.
---
In the interest of full disclosure, we call the reader's attention to the fact that Equities.com, Inc. is compensated by the companies profiled in the Spotlight Companies section. The purpose of these profiles is to provide awareness of these companies to investors in the micro, small-cap and growth equity community and should not in any way be considered as a recommendation to buy, sell or hold these securities. Equities.com is not a registered broker dealer, investment advisor, financial analyst, investment banker or other investment professional. We are a publisher of original and third party news and information. All profiles are based on information that is available to the public. The information contained herein should not be considered to be complete and is not guaranteed by Equities.com to be free from misstatement or errors. The views expressed are our own and not intended to be the basis for any investment decision. Readers are reminded to do their own due diligence when researching any companies mentioned on this website. Always bear in mind that investing in early-stage companies is risky and you are encouraged to only invest an amount that you can afford to lose completely without any change in your lifestyle. Equities has been compensated with cash, common shares and/or warrants for market awareness services provided.