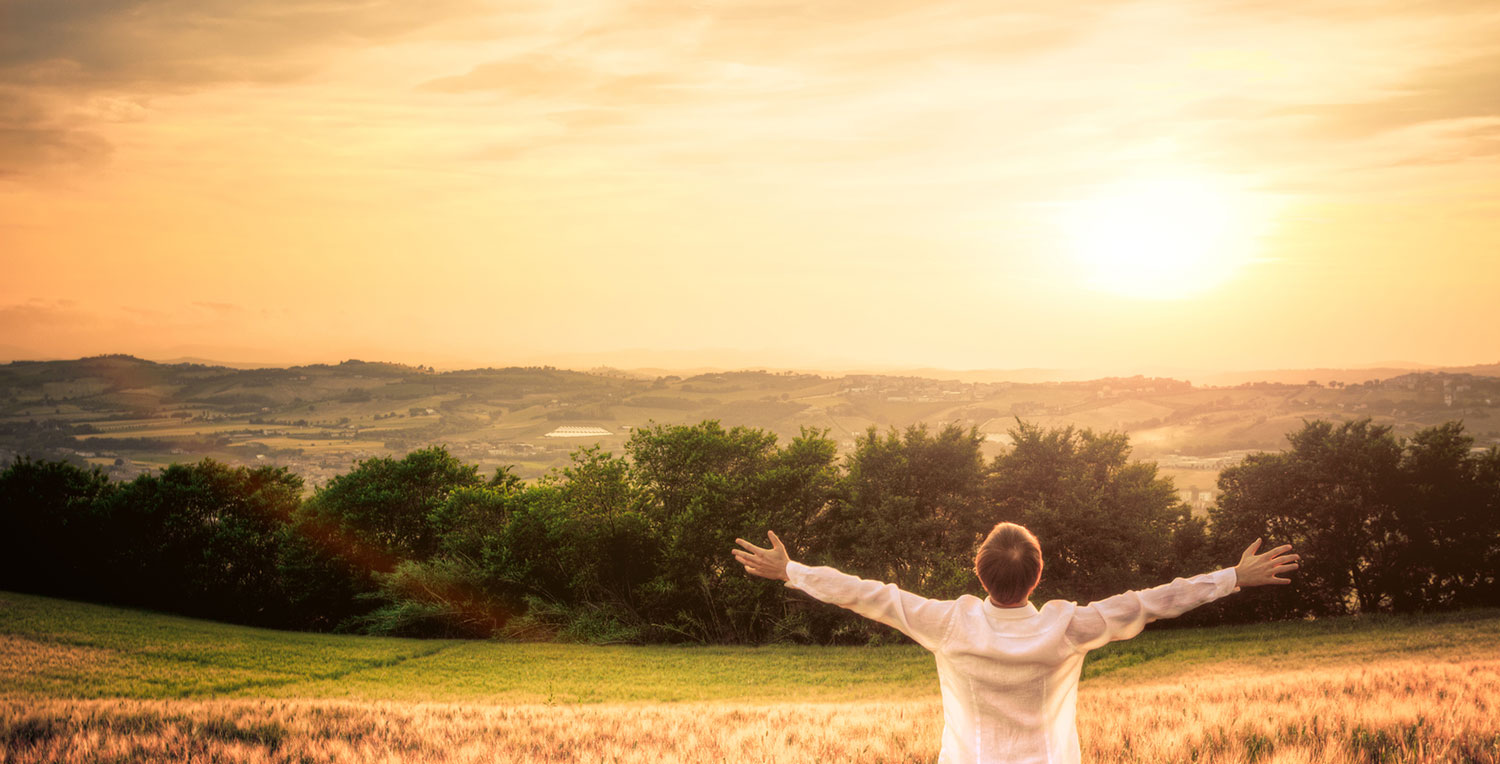 The Green Organic Dutchman Holdings Ltd. TGOD:CA TGODF is a company built on innovation with the goal of becoming the largest organic cannabis producer in the world. The path is clearly evident from the way we have financed the Company with our retail first approach, to our strategic hires, recent expansion, exclusive licensing deals, entering international markets and most importantly, TGOD's organic differentiation.
The transition from Mr. Robert Anderson to myself although abrupt and untimely, was one that was a planned evolution before the end of the year. As TGOD moves into full production Rob was to move into the executive Chair position providing vision and supporting financing activities. My experience of more than 26 years at senior levels of companies such as Proctor and Gamble running multiple international consumer packed goods operations was his choice for succession to take TGOD to the worldwide markets as the leading organic brand.
Rob had a vision, a vision of doing things the right way, a vision that retail investors have the ability to be so much more than just shareholders. They can become patients of the medical market, customers of the recreational market and brand ambassadors. These are cannabis enthusiasts, advocates, consumers, and from day one TGOD has aimed to empower those passionate about cannabis to invest alongside the management team and create the largest organic cannabis brand in the world. A large portion of what has made TGOD so special today is that vision, and it's that same vision, that same philosophy, that I want to continue delivering for TGOD and TGOD's shareholders. That was Rob's vision, and that is my vision.
Everyone at TGOD would like to sincerely wish Rob a full and swift recovery. He has done so much for our Company, driven us forward at a rapid pace and established an incredible management team to succeed. I am grateful Rob will remain available to advise us as needed. With the condition he is cleared medically, it is anticipated he would come back to join the TGOD family in a senior position. Our plan is in place, the path is paved, and we will not deviate.
TGOD possesses one of the most well-rounded, driven and experienced management teams in the industry. Our board of directors has significant corporate experience specific to consumer-packaged goods, consumer products, and finance including experience in multiple successful acquisitions. Our leadership team has skillsets in all aspects of business including financial management, international markets, mergers & acquisitions, operations, project management, marketing, branding, and sales for some of the largest companies on the planet including Proctor & Gamble, Cott and Weightwatchers. We are focused on becoming the Wholefoods of the cannabis industry and recognized as pioneers in THC/CBD infused beverage industry.
As I transition into the CEO role, it comes down to operations and building a brand. A few recent highlights include:
• Strong cash position: $300 million
• Ontario Cultivation: 150,000 sq. ft. facility in Hamilton under construction, scheduled to open in the first quarter of 2019, capable of producing 14,000 kgs of premium organic cannabis
• Quebec Cultivation: 820,000 sq. ft. facility in Valleyfield under construction, scheduled to open in the first half of 2019 capable of producing 142,000 kgs of premium organic cannabis (Visit www.tgod.ca to see the latest construction videos)
• Jamaican JV: with Epican Medicinals Ltd., capable of producing an additional 14,000 kgs of premium organic cannabis. Jamaica represents the first of many strategic partnerships we intend to execute in the coming months and includes licenses for: cultivation, extraction, manufacturing, and retail distribution
• Denmark JV: with Queen Genetics, & Knud Jepsen adding the potential for an additional 25,000 kgs funded capacity, bringing TGOD European cultivation, R&D and a distribution centre.
• 170,000 kg funded capacity, with potential for 195,000 kg (upon completion of definitive agreement with Denmark JV)
• Aurora Cannabis, Strategic partner: Aurora (TSX:ACB) is the largest, most innovative cannabis company in the world. They invested over $78.1 million into our Company, validating everything from our organic strategy, to our R&D & beverage divisions, to our management team and international expansion plans. Our partnership is truly unique and our respect for Terry Booth and his team is great. In addition, we are fortunate to have Cam Battley, Aurora's CCO, one of the most respected industry leaders, sit on our Board of Directors.
• Largest ETF Holding: We are recognized as the #1 holding in the largest cannabis ETF in the United States
• Licensing partnerships: US states have become landlocked. We can export IP, and license various technologies using our land and our licenses to manufacture branded products in Canada, and own the international sales and distribution channels.
Stillwater's, Ripple SC: soluble cannabinoids
Evolab: the number one selling vaporizer in Colorado
CBx Sciences: medical and recreational cannabis products, R&D and cannabis specific IP
• Launch of strategic Beverage Science and Research Division, 40,000 kg annual capacity cultivation facility dedicated to beverage, andappointment of Prem Virmani as beverage science and research division chair. Prem is the former senior vice-president of global science and research for Cott Beverages Inc.
• Developing a beverage platform moving us into much higher margin products for the future. Our team has over 125-years executive experience in consumer-packaged goods, beverage, and beverage alcohol, more than any other company in the industry
• Cultivation License: for Valleyfield granted & Oils license for Hamilton granted.
• $25 million bought deal @$6.40
• Largest IPO in Cannabis history, raising $132.1 million and listing on the world's premier exchange for cannabis companies, the Toronto Stock Exchange
• Certified Organic product and process by Eco-Cert
• Focus on executing with excellence
TGOD is committed to building the largest organic cannabis brand in the world. Organic is a lifestyle choice, and everything we are building stands for organic. From our Eco-cert organic certification, to our LEED certified construction and GMP compliant facilities. We are committed to sustainability and reducing our carbon footprint by developing some of the most advanced, automated hybrid facilities in existence, helping us produce the highest quality cannabis for the lowest possible cost.
By leveraging our combined experience, we plan to secure additional partnerships, joint ventures, and licensing arrangements with companies across varying jurisdictions in the United States and international markets. We will set up cultivation around the world for domestic, and international expansion. We will utilize our experience in the beverage and alcohol beverage industries to provide a strategic pathway into the cannabis market for large-scale beverage companies by way of direct investment, joint venture or other suitable opportunities. With one of the most dedicated, hard-working and well-rounded teams in the cannabis industry, and we will continue to execute on the business plan. Our plan is in place, the path is paved, and we will not deviate.
In closing, some of Rob's greatest insights, vision and projects have yet to come to conclusion and as the new CEO I plan to execute them as soon as possible which should lead to many exciting days ahead.
Brian Athaide, CEO
The Green Organic Dutchman
ABOUT THE GREEN ORGANIC DUTCHMAN HOLDINGS LTD.
The Green Organic Dutchman Holdings Ltd. is a research & development company licensed under the Access to Cannabis for Medical Purposes Regulations ("ACMPR") to cultivate medical cannabis. The Company carries out its principal activities producing cannabis from its facilities in Ancaster, Ont., pursuant to the provisions of the ACMPR and the Controlled Drugs and Substances Act (Canada) and its regulations.
The Company grows high quality, organic cannabis with sustainable, all-natural principles. TGOD's products are laboratory tested to ensure patients have access to a standardized, safe and consistent product. TGOD has a funded capacity of 170,000 kg of cultivation facilities in Ontario and Quebec and Jamaica.
The Company has developed a strategic partnership with Aurora Cannabis Inc. (TSX:ACB) whereby Aurora has invested approximately C$78.1 million for an approximate 17.5% stake in TGOD. In addition, the Company has raised approximately C$315 million dollars and has over 20,000 shareholders.
TGOD's common shares and warrants issued under the indenture dated November 1, 2017 trade on the TSX under the symbol "TGOD" and "TGOD.WT", respectively.
In the interest of full disclosure, we call the reader's attention to the fact that Equities.com, Inc. is compensated by the companies profiled in the Spotlight Companies section. The purpose of these profiles is to provide awareness of these companies to investors in the micro, small-cap and growth equity community and should not in any way be considered as a recommendation to buy, sell or hold these securities. Equities.com is not a registered broker dealer, investment advisor, financial analyst, investment banker or other investment professional. We are a publisher of original and third party news and information. All profiles are based on information that is available to the public. The information contained herein should not be considered to be complete and is not guaranteed by Equities.com to be free from misstatement or errors. The views expressed are our own and not intended to be the basis for any investment decision. Readers are reminded to do their own due diligence when researching any companies mentioned on this website. Always bear in mind that investing in early-stage companies is risky and you are encouraged to only invest an amount that you can afford to lose completely without any change in your lifestyle. Equities has been compensated with cash, common shares and/or warrants for market awareness services provided.