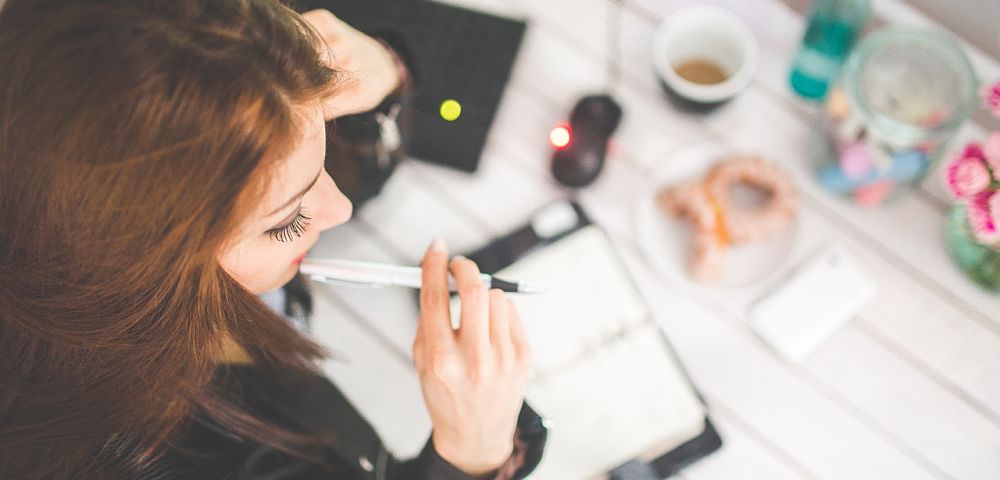 Income inequality is a major problem in the U.S. A 2012 study by economists Thomas Piketty and Emmanuel Saez found that the top 10 percent of U.S. workers earn half of all income in the nation. It was the largest wage gap in more than 100 years.
This ongoing income inequality has pushed numerous workers to experiment with freelancing and independent work. Intuit estimates that 34 percent of the workforce is currently self-employed, with expectations that the figure will rise to 43 percent by 2020. It's not hard to see the reason for this shift: The average income for full-time independent contractors in the U.S. is $65,300, while census data shows the median household income is about $59,000.
As corporations continue to demand increased productivity for decreased wages, freelancing has become a tempting alternative for modern workers. Not only does it provide an endlessly flexible schedule and the ability to pick and choose tasks, but it's also closing the wage gap among skilled laborers.
Matching the Right Skills to the Right Jobs

Finding qualified freelancers used to be a crapshoot. If you wanted an app developed, for example, your recruiter had to sift through thousands of résumés from software engineers without a clear idea of who would be the best fit. In addition to taking up an incredible amount of time and energy, your company's recruiter might not even be qualified to vet these candidates. Flourishing freelance marketplaces and sophisticated job-matching algorithms have made this task much more refined.
Instead of slogging through hordes of résumés from junior developers, platforms like Gigster let you seek developers who have a background in the sort of app you want to create. You'll pay a premium for experienced help, but the process also requires much less onboarding and training. It ends up being a much better deal for both parties — the company gets the work done efficiently, and the freelancer gets to focus on his or her specialty.
When it comes to freelancers, companies also have a better idea of what they're getting when they make a hire. Freelancers are always on the hunt for new skills, largely because their livelihood depends on it. A recent Edelman Intelligence survey found that while 65 percent of freelancers regularly update their skills to keep pace with the evolving job market, only 45 percent of traditional workers do the same. Instead of hiring people based on projects they tackled years ago, you're dealing with someone who performed the specific task within the past month.
While some people envision an army of people who couldn't cut it in corporate positions, freelance workers are commonly talented individuals who have chosen to take control of their professional lives. They're able to set their own hours while earning a comparable — or even higher — salary.
How to Help Freelancers Make Ends Meet

One of our financial freelancers spent years working in various large companies, eventually climbing the corporate ladder until she served as controller. She and her husband decided to move to small-town Oklahoma to start a family. Opportunities were sparse, so she chose to be a stay-at-home mom for several years.
Modern freelancer-friendly platforms gave her an opportunity to put her skills to work remotely, and she now logs about 20 hours a week — exactly the amount of work she wants. The freelance economy means she's no longer tied to the needs of her small town. She's able to land work in major markets like Los Angeles, New York, and Chicago without the need to leave behind the low cost of living in Oklahoma. When your income isn't tied to a geographical location, it's possible to beat the economy by raising your wages while lowering your cost of living.
The only drawback is that freelancers don't receive traditional benefits such as healthcare, paid vacations, and 401(k) retirement accounts. But as more workers join their ranks, solutions will pop up to fill this void.
Congress last year introduced legislation that would give benefits to freelance and gig-economy workers, though it has not moved beyond the House Committee on Education and the Workforce. The act would establish pilot programs to test the viability of allowing workers to bring their health insurance and retirement plans along for the ride as they move between jobs.
In the interim, some organizations have taken matters into their own hands. The Freelancers Union, for example, helps more than 350,000 freelancers secure the benefits so many workers take for granted.
Instead of relying on 401(k) accounts, freelancers can use IRAs and Roth IRAs. These more individual methods of saving for retirement (they're not associated with employers) offer similar tax breaks but are able to seamlessly follow workers from job to job.
Beyond retirement savings, freelance workers must navigate the tangled web of insurance options to ensure they have coverage. While some are able to lean on the policies of their parents or spouses, Upwork reports that one-fourth of full-time freelancers opt to buy their own coverage through the Affordable Care Act's individual marketplace or through other group plans. The insurance industry won't be able to ignore nearly half of the working population, and it won't be long before companies are competing to provide benefits to independent contractors.
Most importantly, wealth is about more than money. While some freelancers earn more than their full-time counterparts, the almighty dollar is not their sole motivation. According to the aforementioned Edelman survey, the top reasons people freelance are to be their own boss, to create their own schedule, to choose their own projects, and to work from wherever they please.
You won't find freelancers slaving away in drab cubicles, drinking stale coffee, and complaining about Mondays. They're working from the comfort of their home offices, basking in the sunshine of outdoor parks, or sipping on lattes in coffee shops all over the country. You'll recognize them by the beaming smiles on their faces — the freedom they enjoy is worth far more than any paycheck.
Michael Burdick is the CEO of Paro, the alternative employment model for the future of finance work.